Bandai Namco has released the patch notes for Tekken 7 update 4.10, which marks the arrival of new character Lidia Sobieska.
Originating from Poland, Lidia Sobieska is the final character in Season Pass 4, who also comes with new stage Island Paradise.
Lidia Sobieska is officially released on Tuesday 23rd March in Tekken 7, either as part of Season Pass 4 or separately, but there's also a patch which makes changes to numerous characters.
Ahead of the patch's arrival, Tekken director Katsuhiro Harada shared the balance adjustments on Twitter, which includes nerfs to Steve, Julia and Fahkumram.

Island Paradise is the new stage (Picture: Bandai Namco) 
There's also been improvements to overall game stability and the addition of a auto skip function to skip to your turn in the Session Room. 
You can check out the full list of adjustments below (via the Japanese patch notes).
Tekken 7 update 4.10 patch notes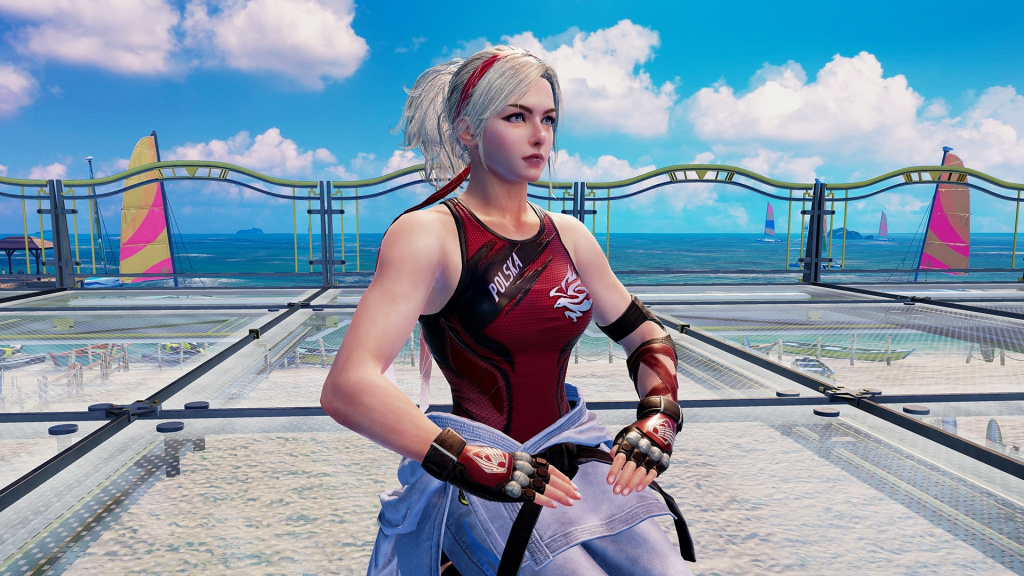 Lidia joins the roster (Picture: Bandai Namco) 
New character: Lidia Sobieska
New stage: Island Paradise
Player match enhancements PS4, Xbox One, Steam
Added a function (auto skip function) to automatically skip your turn to the menu in Session Room.
Added the function to display the combination of battles and the result of the battle in the chat.
Added illustrations to gallery PS4, Xbox One, Steam
A new illustration has been added to [Tekken 7] of gallery.
Improved overall game stability PS4, Xbox One, Steam
Some bugs in the system part have been fixed.
Tekken 7 is available on PlayStation 4, Xbox One and PC.