Galaxies has been confirmed as the new third set coming to Teamfight Tactics, bringing new champions, game variables, mechanics and items to the game alongside the expected mobile launch in March.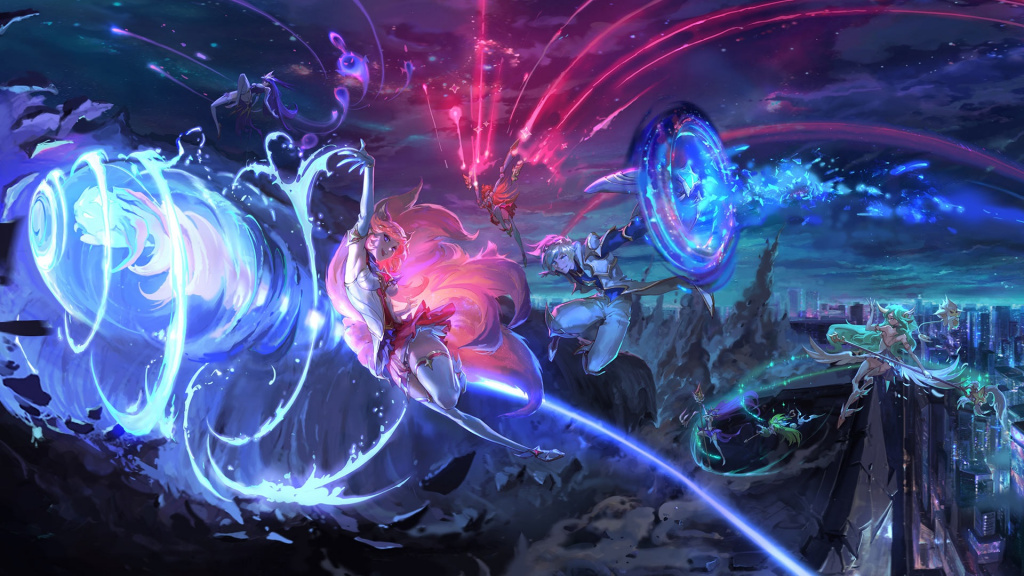 (Credit: Riot Games)
Some of Rise of the Elements' new features will not all carry over into this new set, as Elemental Hexes will be removed with clarity issues and power levels of the hexes cited as reasons.
Galaxies will see the universe around players turned on its head, with the developer update explaining that "some games of TFT will take you to a different galaxy where the rules are just a bit different."
In the developer update blog, the following example is given as a possible 'Galaxy' you might arrive in at the start of a game. More and more Galaxies will open up over time during this set, so the meta will be even more shifting than previous sets.
"One Galaxy you might travel to is the Neekoverse Galaxy, where everyone starts with two Neeko's Help items ready to go. With everyone having this advantage, it becomes about making strategic decisions around when and how to use those Neekos."
In a video put out by Riot Games previously, we saw a preview of the set and were able to speculate about the skin lines and champions we would be seeing. The dev blog shows further PROJECT and Star Guardian artwork which suggests they will feature heavily and not just be reserved for one-off high-cost champions.
Pulsefire and Odyssey skins were also seen in the initial preview video, so players can expect the return of some first set champions like Jinx and Shen with different looks as well as new faces joining the fray.
It is not yet known how these space-themed champions will be divided in terms of classes or if there will be a similar element/origin factor as introduced in Rise of the Elements.
Classes like Gunslinger could also return from the first set and the trait bonuses from elements could be reworked into new traits as part of the Galaxies set.