Teamfight Tactics: Reckoning's new expansion, Dawn of Heroes, is just around the corner, as we have discovered some of the mechanics that will change with it, thanks to the integration of the Radiant Items and Divine Blessings, as well as all the new champions and traits that will be featured in this mid-set update.
So now, it's time to see some of the content that will come through the new Battle Pass and the in-game store, featuring a new batch of Little Legends which will join us through our fight against the Ruin, and through our matches against players from all around the world.
Order Pengu and Sprite in TFT: Dawn of Heroes
First of all, let's start with our good old friends, the Pengu and Sprite. As some of the exclusive rewards of the Reckoning Pass featured their malevolent and corrupted counterpart, it's logical the Order Pengu and Sprite will be added into the Little Legends roster, after their well-deserved victory against the Ruin.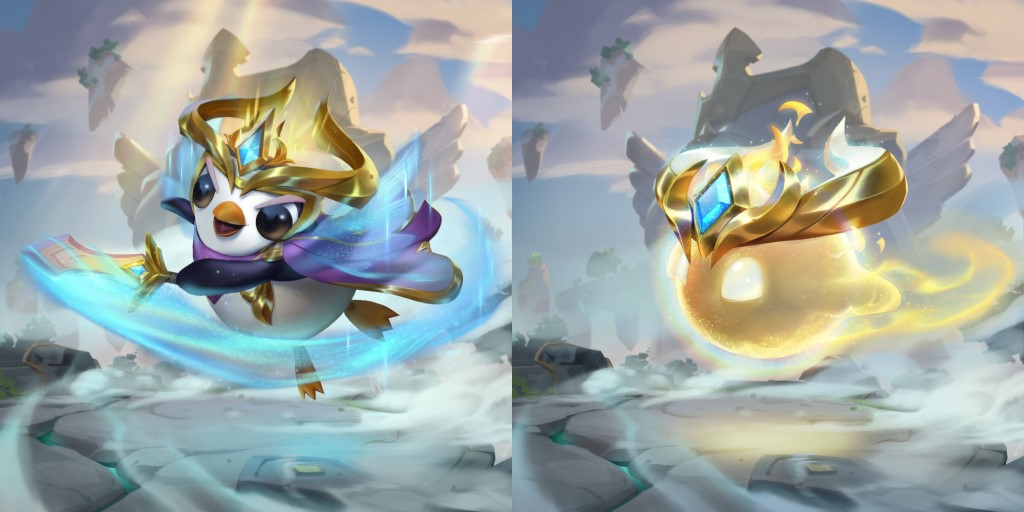 With a Victorious look, as part of the power they have obtained thanks to the rising of the Light around the Convergence, both Little Legends feature a golden crown, and a mythical cape and trail, while the Order Pengu wields his powerful and always reliable sword.
New Adventurers Theme
Following this same theme, three Little Legends will receive three new skins each. Each of these will be based on the typical RPGs decision system, so whether you want to lean towards Order, Chaos, or be Neutral, you will have different options to choose from.
Fuwa

Molediver

Umbra
High Noon Squink
In addition to the Little Legends above, a special aspect for the Squink will also be available in the game, featuring five different styles based on the High Noon skin line.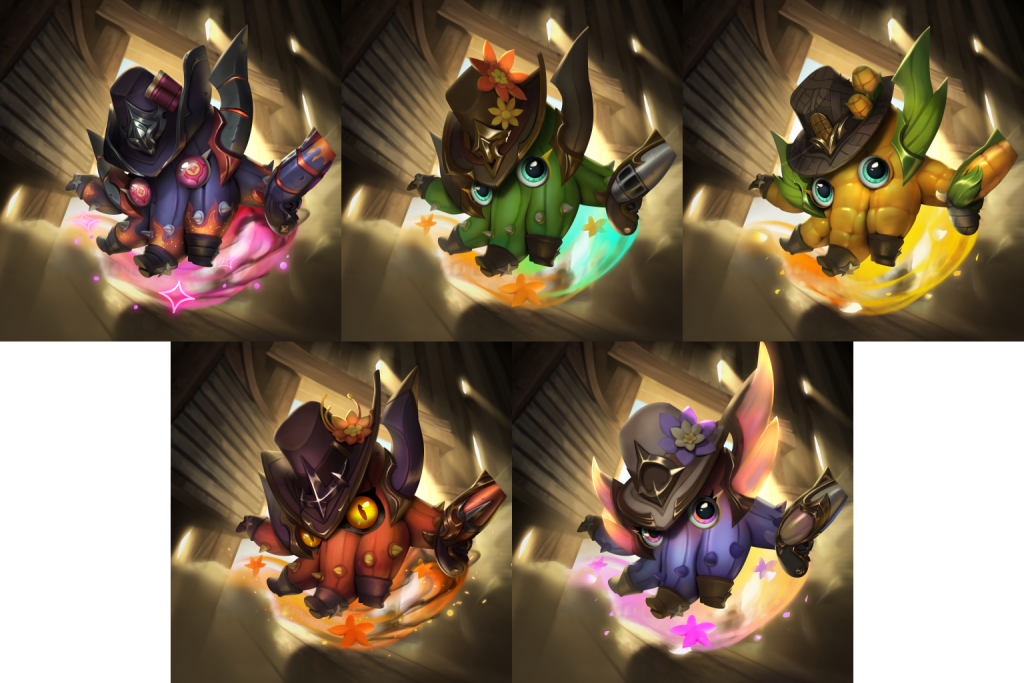 New Arenas in TFT: Dawn of Heroes
Finally, let's take a look at three of the new Arenas that will be added with the expansion. As of now, we don't know if these will be available as rewards from the Battle Pass or through the in-game store, however, these look really awesome as these feature retro-styled themes.
Journeys Beginning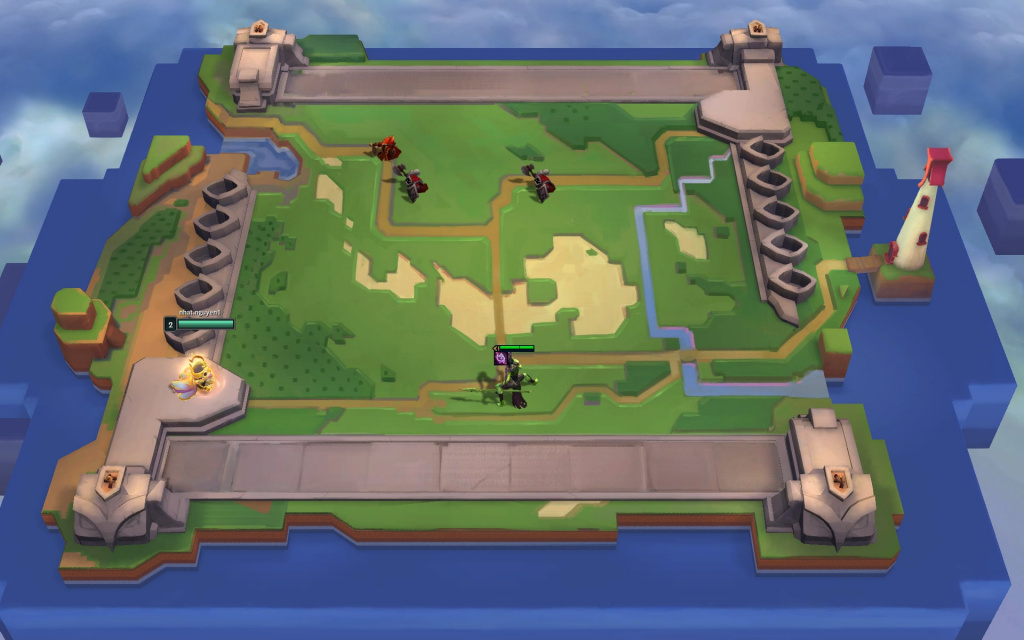 Desert Path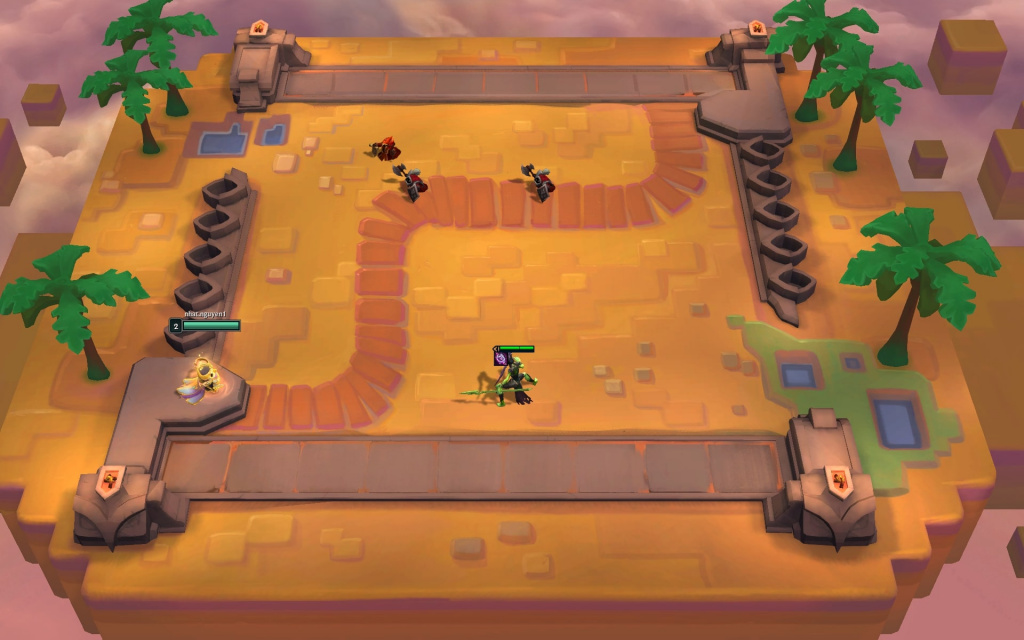 Darkest Dungeon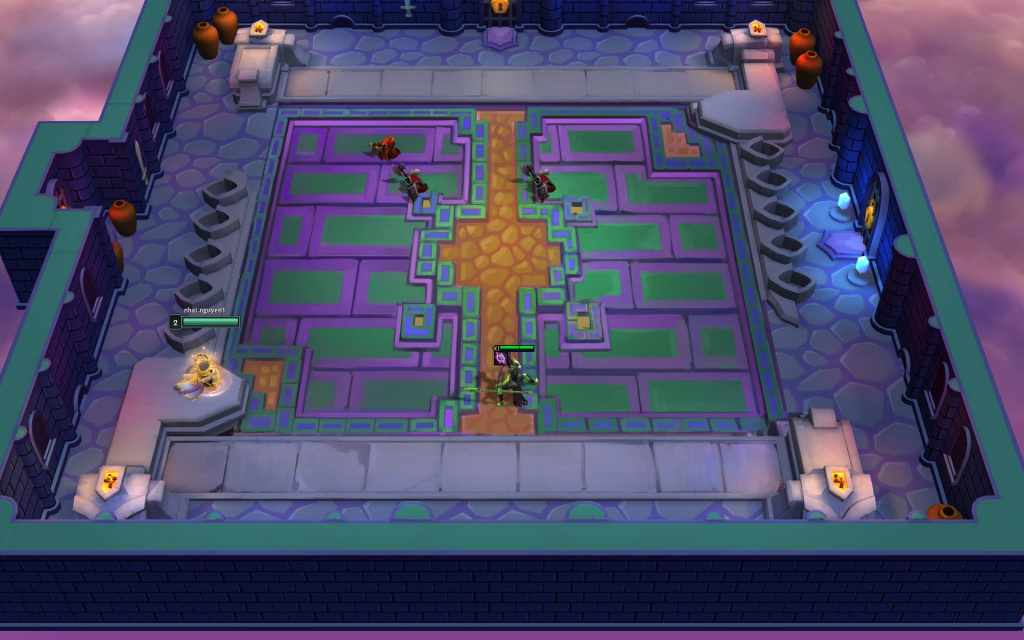 Soon we will share more of the content prepared for the release of TFT: Dawn of Heroes, including details of every Radiant Item, as well as all tiers and rewards from its new Battle Pass.
In the meantime, don't forget to visit our section dedicated to Teamfight Tactics where you can find news, guides, updates and more.