It has been 5 years since the release of The Witcher 3. 
No more new Witcher contracts, side quests are all finished, and you have explored every single corner of the Continent and revealed all of its secrets. There are no more adventures to go on, no tasks to do, or monsters to defeat.
Since then, Geralt has been mostly relaxing and enjoying life, and naturally, he has fallen out of shape.

A few kilos here and there, what's the issue? (Picture: CD Projekt RED/Hacker Axe)
Geralt's favourite pastime includes all-night-long sitting in taverns, indulging himself into heavy drinking and excessive eating with his faithful companion Dandelion.
Read more: Tony Hawk's Pro Skater 1 and 2 remasters are coming this September
Years of that lifestyle will eventually take a toll on your body, and now we can see the results - behold "Dad Bod" Geralt.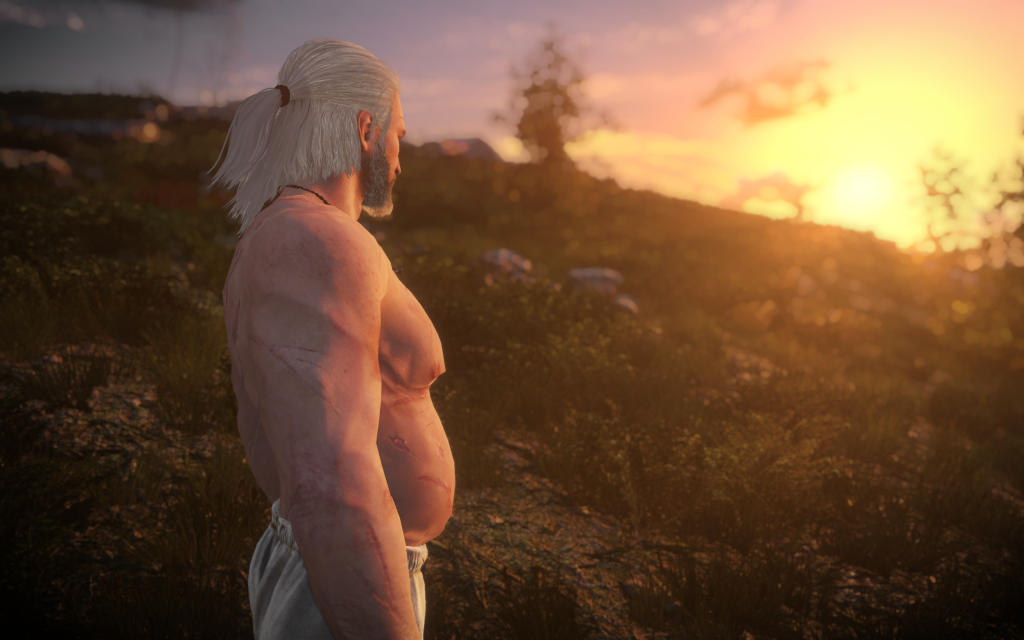 Geralt is enjoying the sunset and proudly wearing a beer-belly (Picture: CD Projekt RED/Hacker Axe)
Modder HackerAxe created a mod that replaces Geralt's body mesh, body diffuse and normal textures, and his underwear mesh to give Geralt a notable gut and extra fat in his chest. 
HackerAxe explains  he has just started learning how The Witcher 3 modding works and this is his first mod, but he says that he wants to learn more and will continue to make mods for the game.
You can download his Dad Bod Geralt mod and help him by reporting any bugs you encounter with it.