The Witcher: Monster Slayer, an augmented-reality exploration game set in The Witcher universe, is scheduled to be released worldwide on 21st July 2021 for both Android and iOS devices.
With just a few days until the release, the excitement amongst fans is huge as they can't wait to finally play the game.
As a way to say thank you to all the fans, CD Projekt has prepared a nice reward for everyone who tries the game upon the first 7 days of the release.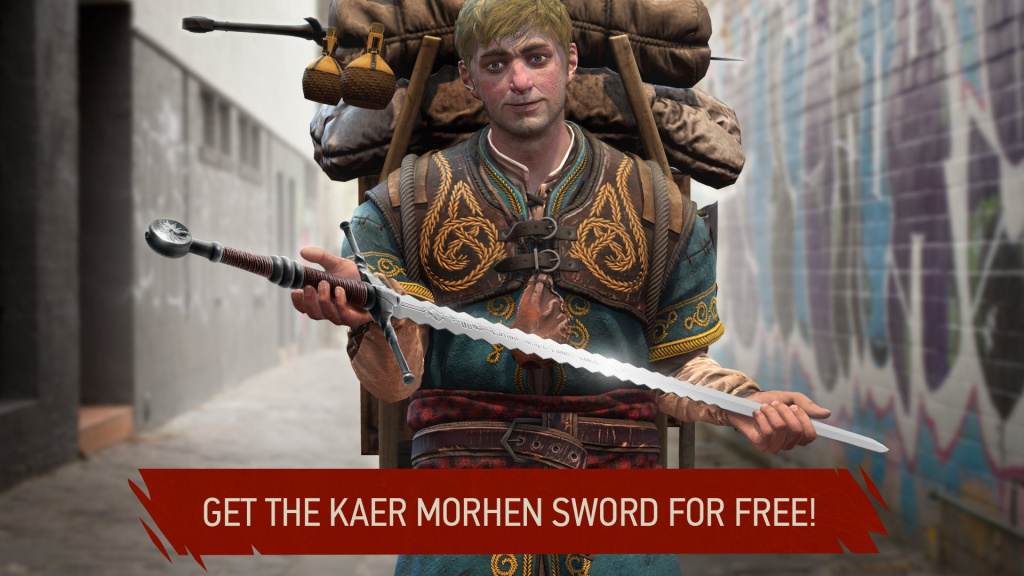 They initially wanted to reward everyone who pre-registers, but since that isn't possible on iOS, CD Projekt simply decided to change plans.
Now everyone who logs into the game within the first week after the release will automatically receive the Kaer Morhen Steel Sword!
You don't need to pre-register or do anything else,  just download the game once it releases. Once you enter the game, the reward will be in your inventory.
And that's it! If you are as excited as we are and cant wait to play the game, check out our designated The Witcher: Monster Slayer page, where you will find out all the details, including gameplay, compatible devices, monetisation system, and more.
And if you want, you can still pre-register now on the Google Play Store.