The Witcher and board game fans will be delighted to hear that The Witcher tabletop game is on its way.
CD Projekt is joining forces with the board game publisher Go on Board and designer Łukasz Woźniak to bring us a new board game called The Witcher: Old World.
Łukasz Woźniak is a Polish board game designer known for his board games like Liar, Liar, Valhalla, and Titans.
Over the past 10 years, Łukasz has designed 9 board games, and now it's time for a jubilee 10th game - The Witcher: Old World.
Here's everything you need to know about the game.
The Witcher: Old World Kickstarter

(Picture: Go on Board)
Despite being backed by both CD Projekt and Go on Board, the game will also have its own Kickstarter campaign.
As Woźniak explained, the campaign's primary goal is to collect feedback and insight directly from future players to understand what they like and what should be changed.
"Bringing this game to life is a huge project, and we want you to be involved," Woźniak says in the announcement video. "The more people contribute to our Kickstarter, the more content will be added in the box."
Woźniak explains that they want to include the global Witcher community, which will help them shape both content and the game's story.
The Kickstarter campaign is set to kick-off in May 2021 and will offer the community "a chance to have a significant impact on the contents of the game, as well as the stories it features."
The Witcher: Old World story and setting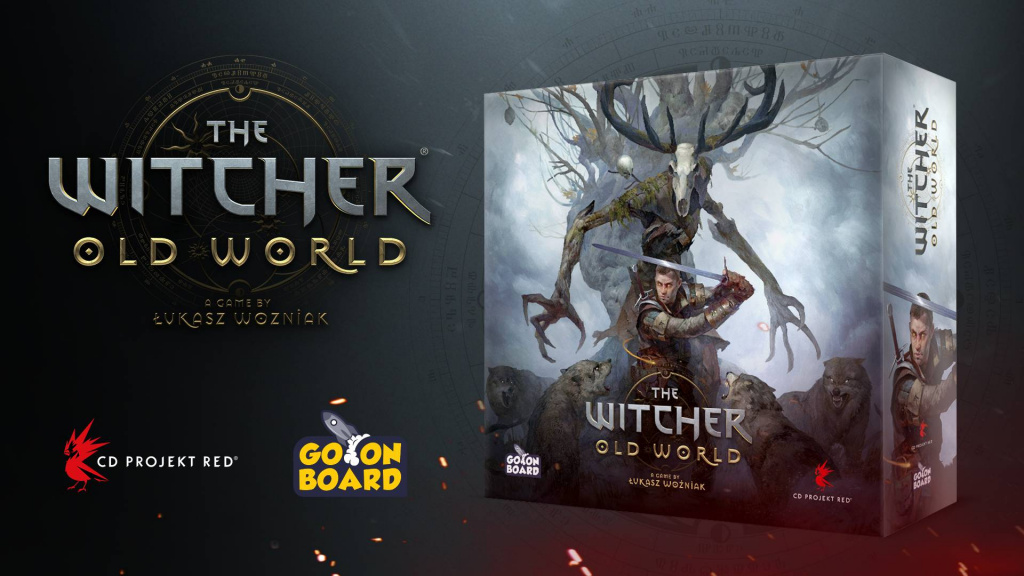 (Picture: Go on Board)
The story of the game is set in an era long before times of Geralt of Rivia.
It was a time when much more monsters roamed the continent, and there were more witchers to protect the Continent's inhabitants from those monsters.
In the game, players will start as young witchers who have just finished their training and are now going on adventures across the Continent.
Players will be able to explore different locations, and there will even be some role-playing elements, where players will be put in situations to make some difficult choices.
The game will have many different paths and "stories to follow" and things will unfold differently based on our choices which will have consequences.
As Woźniak says: "It is up to you to decide who your witcher will be."
The Witcher: Old World gameplay

(Picture: Go on Board)
The Witcher: Old World is intended for 2-5 people.
Each player starts the game as a newly trained witcher from one of the five competing witcher schools: School of Wolf, Viper, Cat, Bear or Griffin.
Players will be learning new skills which will improve their characters, will be able to brew potions, and will fight all kinds of monsters from The Witcher universe.
The most interesting part is that players will be able to even fight against other witchers (players) in good old tavern brawls.
The core gameplay is based around a player's cards and deck-building.
"Your deck represents your health, how far you can travel, and, most importantly, your combat abilities," explains Woźniak.
Various cards, which players will gain through the game, will allow them to execute actions like blocking, dodging, using Source, and witcher signs.
Cards will have synergies and players will be able to perform various powerful moves based on card combos they have. Each player will also have unique abilities based on their witcher school.
The Witcher: Old World release date
The Witcher: Old World board game is currently scheduled to be released in April 2022, but things might change based on the Kickstarter campaign.
If more things are to be added to the game, and there need to be some design changes, then the release game might be postponed.
When it comes to languages, the game is planned to be released in English and Polish, but CD Projekt says that other language versions are being negotiated.