Over the last few weeks, Valheim has managed to place itself within the lists of best-selling and simultaneously played titles through Steam, managing to capture a larger audience than other games like Rust also enjoyed earlier this year.
There are a few who dedicate themselves to experiment and exploit their creativity recreating some scenarios, or even icons from real life, very much in the style of how they do it in Minecraft.
Here comes the Tank (Troll?) Engine
Thomas the Tank Engine has become a bit of a meme on the Internet despite being part of a children's show, mainly due to its unique appearance.
Being a means of transport and partly having a simple design, this motivated a group of users to try and recreate the locomotive using only a few poles and wooden items, giving it a more than similar look to its real counterpart.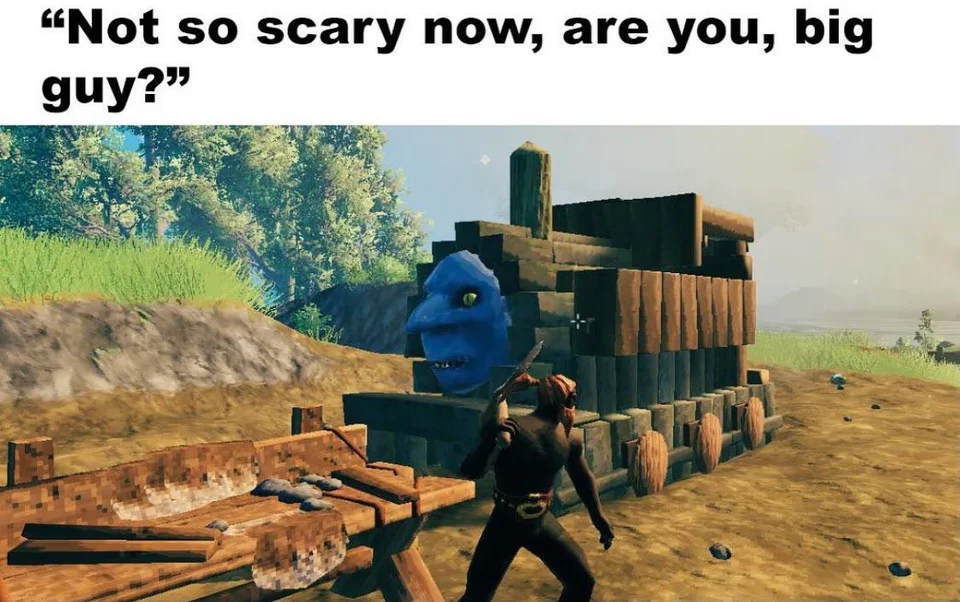 (Image: Iron Gate AB)
As of this writing, the post made via the official Valheim subreddit by u/ugotdatricardo, has received around 11,000 upvotes.
Eiffel Tower comes to life in Viking lands
Moving on, the famous Eiffel Tower has also been completely recreated in 1:1 scale within the game, using around 40,000 pieces in around two weeks of work.
According to Reddit user Sasafy, he had to go through some technical difficulties due to its complexity and size, since the number of elements on the screen slowed down his PC excessively, reaching only 5 FPS in the last levels of the construction.
For all those who want to see this magnificent creation on their own (and have a PC that can run it), Sasafy decided to upload its files through Google Drive, where everyone can download it and add it to their copy of Valheim.