Valheim
developers, Iron Gate Studio, have just released a small content patch for their popular Viking-inspired RPG.
Valheim patch 0.205.5 brings several fixes to the game, and most noteworthy, it deals with the annoying multiplayer bug that had items auto-stacking and mysteriously disappearing when picked up.
Devs explain that this was a server-related issue that should not occur anymore. Other repairs include several animations fixes, as well as some music tweaks, as the sound was behaving weirdly in some locations. 
However, the most exciting thing about this update is most certainly the new content added to the game, a brand new Root Armour set as well as a new monster lurking in the shadows - The Abomination.
How to get Root Armour in Valheim?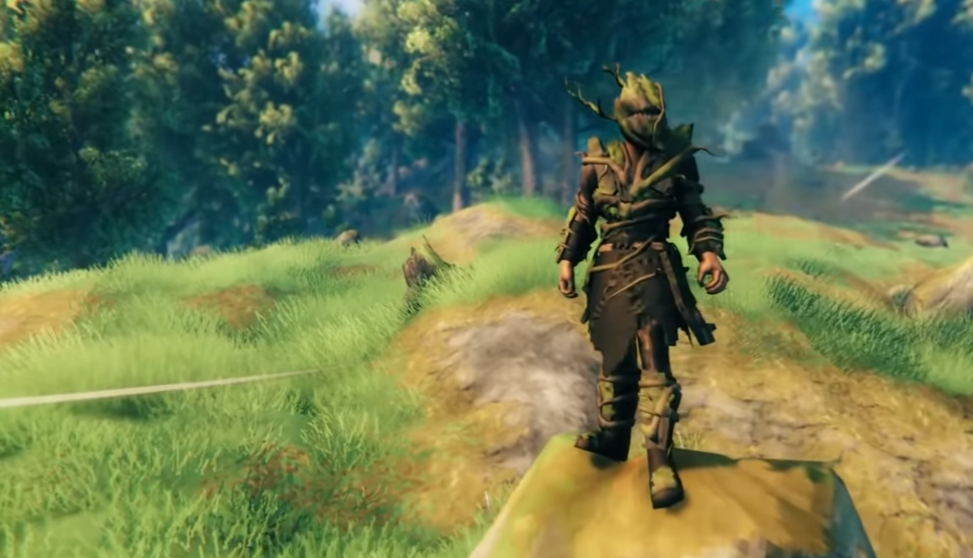 The new Root Armour set consists of three new pieces of armour - Root harnesk, Root mask, and Root leggings.
Each of these three pieces can be crafted individually, but in order to make them, you will need to obtain the new type of ingredient - Roots.
The only way to get your hands on Roots is to defeat the newest foe added to the game, the dreadful Abomination.
You will find the Abomination lurking in the Swamp. It is a huge undead tree stump that uses its roots as legs, and it is well hidden until you approach it, so be warry as the first encounter can be quite scary.
The Abomination possesses three types of attacks:
A thrust with its right root
An overhead slam with its left root
A downward kick when you get too close
Kiting (dancing around it while attacking it from a distance) is generally a good strategy against the Abomination, given the immense power of its attacks, which means that you will absolutely not want to get near it.
Equip yourself with some good bow and start slowly chipping off its health until it is dead. Once taken out, the Abomination will drop a new type of ingredient - Roots.
You will need Roots in order to craft items from the Root Armour set, along with Ancient Bark, Deer Hides, and Leather Scraps.
When you have enough of these ingredients, just use your crafting menu to make yourself this awesome new set.
Root Armour stats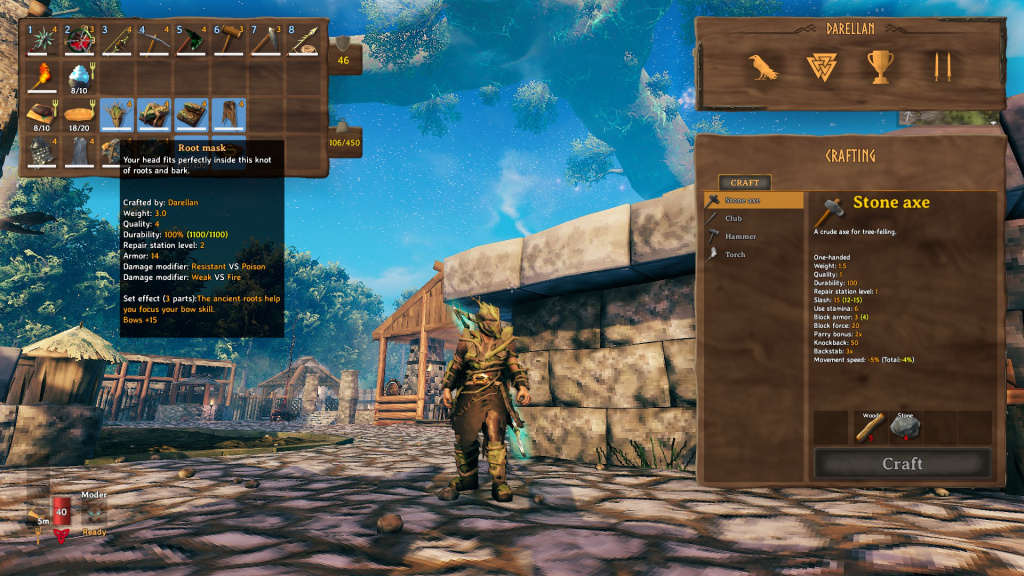 Once you have all three pieces of armour, you will have your Bow skill increased by 15 if you wear all three items.
The fully upgraded set provides a lot of extra armour per piece, while also giving resistance to pierce and poison damage.
Though, you should keep in mind that it also lowers your fire resistance. Here are the full stats of the Root Armour:
46 armour

Resistance (50%) to pierce

Resistance (50%) to poison

-4% to movement speed

+15 to bow skill
The Root Armour has a negligible movement penalty, and it is definitely one of the best light armour sets currently available in Valheim.
For more on all things Valheim, check out our dedicated section filled with news, guides, and more. 
Featured image via Iron Gate Studios.