UPDATE: Riot has officially revealed a new Agent. Her name is Reyna (Queen) and she's coming from Mexico. 
From what we see in the teaser trailer, her abilities are based on "stealing life" theme. It looks like she's taking some kind of purple energy from her dead foes, which makes her stronger and empowers her abilities.
One of her showcased abilities is some kind of a big, purple-glowing floating eye, which she deploys on a map. When she uses this ability, she says "See nothing", which implies that it obscures vision in some way, but it is not sure how it does that.
Original story:
With Valorant getting released on 2nd June after the closed beta phase ended, more and more details surrounding Riot's tactical shooter have surfaced in the last few days.
The latest development involves a new character being teased. During a gameplay trailer posted by Riot Games Brazil, we caught a glimpse at a new Agent that fans and in-game voice lines refer to as Sabine.
Like all characters in Valorant, Sabine sports a unique easy to identify look, wearing a purple sleeveless uniform with matching colour hair.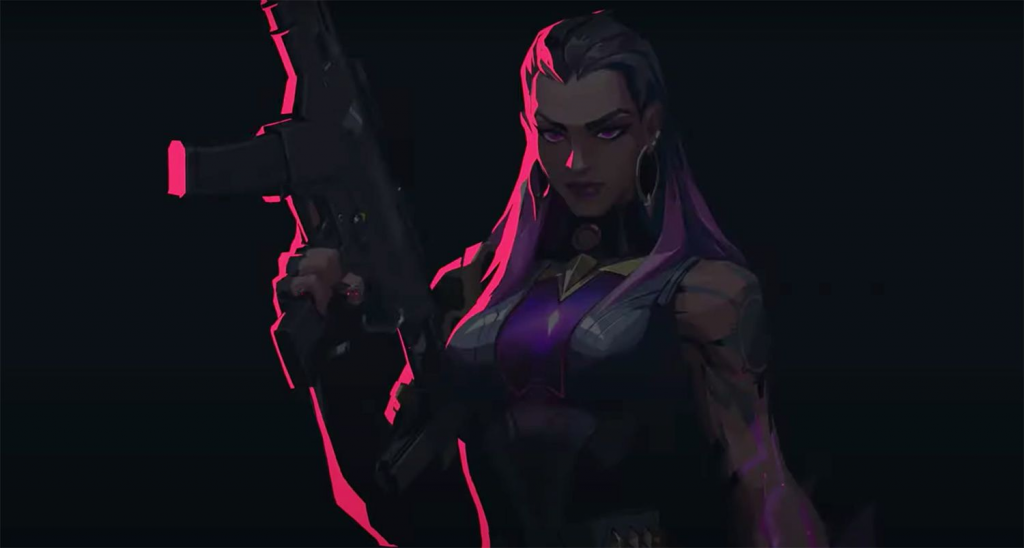 (Picture: Riot Games)
Despite not having any actual gameplay footage, speculation about Sabine's role has begun, and she could likely be the second healer in the game, as Sage is the sole representative of that class so far. 
This comes after voice lines in the game point to a character that "sucks the life" out of enemies. The current slate of Agents sits at ten, with Riot promising twleve by the time the game is released, so Sabine could very much end up having completely different abilities.
On top of the first look at the latest Agent, the first Season pass for Valorant was also teased very briefly by the end of the promo, revealing its name - Ignition.


(Picture: Riot Games)
Besides the name, there is not much else to take away from the video, however, seeing how cosmetics played a huge part in personalizing the look of weapons, it seems likely things like weapon skins will be heavily featured in the Battle Pass.
Excited for Valorant's release? Check out every new bit of content that will come with it, including a new game mode and map.