Sentinels have announced their first Valorant coach signing by revealing that former FaZe Clan member Shane "Rawkus" Flaherty has decided to put an end to his pro playing career, joining the squad as a coach. Rawkus' coaching stint will start off with the upcoming Champions event.
The announcement comes just two days after Upcomer reported that FaZe Clan had given Rawkus and other notable roster members like Corey Nigra the opportunity to seek offers elsewhere. The squad ended their 2021 on a disappointing note by failing to qualify for Champions during the NA LCQ, won by Cloud9 Blue.
The 27-year-old started his Valorant career back in August 2020 after he signed with FaZe. The team and Rawkus enjoyed their most successful period earlier this year, beating 100 Thieves at the North America Stage 1 Challengers 3 and placing 2nd at Masters 1, losing to Sentinels.
We're ready for Berlin. Let's get to work @Rawkus. pic.twitter.com/LCMZHXRhgG

— Sentinels (@Sentinels) November 9, 2021
Before transitioning to Valorant, Rawkus was an accomplished Overwatch pro, competing in OWL with the Houston Outlaws and winning the 2019 Overwatch World Cup representing Team USA. In fact, his ties with FaZe date back to his pre-OWL days, playing for them between 2016 and 2017.
As we've mentioned, this is the first coach signing Sentinels have made to improve its Valorant roster, with Shahzeb "ShahZaM" Khan essentially performing said duties previously as well as being the in-game leader for the squad.
Sentinels were the first team to qualify for Champions and despite a relatively weak showing at Masters Berlin after winning the two previous ones, they are still perceived as the favourites to win the event for the vast majority of Valorant fans.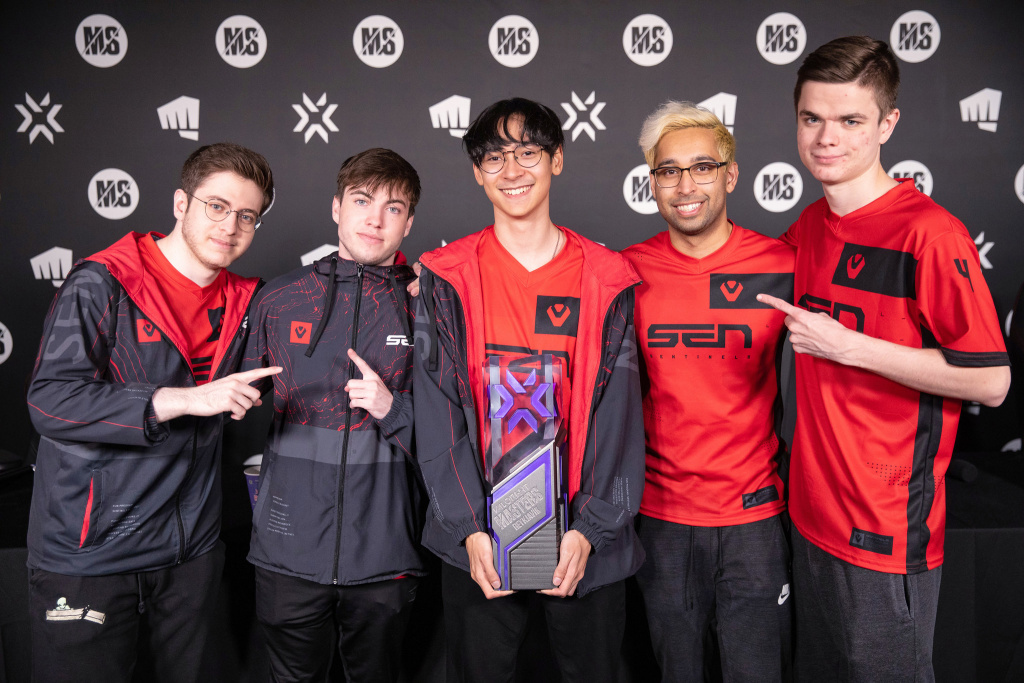 With the core roster untouched, the addition of a coach could prove what Sentinels needed to reinvigorate themselves and dominate the scene once more. 
Don't forget to check out our dedicated Valorant section for the latest news, guides, updates, esports coverage, and more.
Featured image courtesy of Sentinels.