The Valorant Ignition Series circuit has been heating up in North America, as team rivalries are building, organisations are looking to make a name for themselves early in the game's professional scene.
Following an unforgettable end to the FaZe Clan Invitational, with TSM coming out on top against Sentinels, teams have set sights on the Pop Flash tournament, as it will be the final Ignition Series event for NA in 2020.
Here's everything you need to know.
Valorant Pop Flash Schedule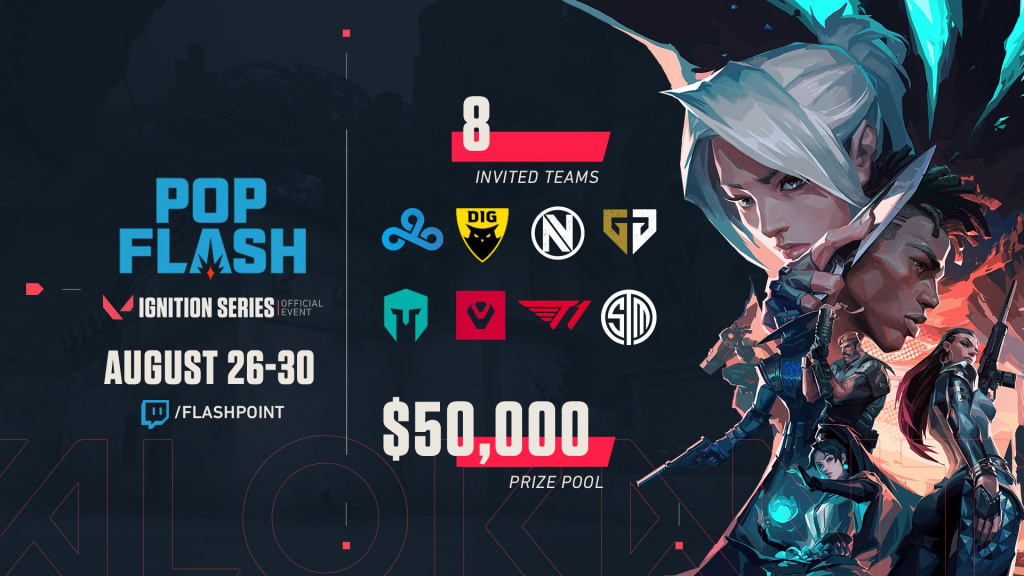 (Photo: B Site)
The tournament is set to start next 26th August with the grand finals scheduled for the 30th. Judging by previous events, it is most likely the first two days of competition focus on group matches while the remaining two are for the elimination bracket.
Valorant Pop Flash Teams & Format
There are eight invited squads to the Pop Flash invitational. They will be split into two groups of four, with the top two squads from each advancing to the elimination bracket.
Read more: G2 Davidp's father passed away while player was competing in Valorant tournament
The invited teams are:
Cloud9
Dignitas
Sentinels
Gen.G
TSM
T1
Immortals
Team Envy
Valorant Pop Flash Prize Pool
The official prize pool revealed amounts to $50,000. There are no details in regards to how the money will be split among the top-performing teams, but we will update you as soon as information is shared.
How to watch the Valorant Pop Flash tournament
The organisers have not confirmed if players can stream their POVs early in the tournament group stages, but you can catch all the action on the official Flashpoint Twitch channel.