Recently released Valorant Patch 2.02 has brought a number of significant changes for Ranked matchmaking, and while they are a step in the right direction, it seems that there are still many issues with the game's competitive mode.
Players use forums and places like Reddit to share their frustrations with various aspects of the ranked system and to explain how they feel about it.
Many players think that matches often aren't balanced and that it seems like there are always at least some players which are either above or below their rank.
"If there was at least an option to say "prioritize quick matches" or "prioritize fair matches" I would pick the latter any day," says Reddit user u/Septic_Bloom. "It's frustrating when Riot puts someone on your team who you would not be allowed to Q with."
Players are not happy that they are seeing people below their ranks in their games, especially because the game allows you to queue only with friends that are within three ranks difference.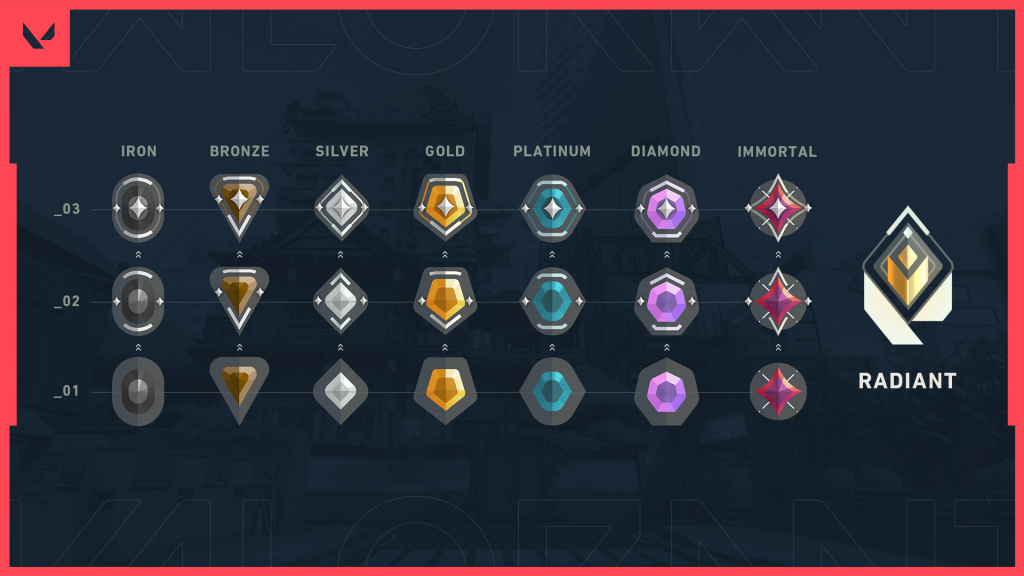 Valorant's ranked system has undergone several iterations (Picture: Riot Games)
One of Valorant's devs that goes by the name EvrMoar on Reddit explained that with their system there aren't any actual differences in the level of skill, but players feel so because they only see player's rank, but not their MMR. 
"I think there is a perception going around that matches aren't fair, which I totally understand. When you see a bronze on your team in gold, it feels unfair,"  EvrMoar wrote. "At the same time, the matchmaker is pushing them there because that player has shown a drastic increase in skill to belong there."
The new system works in a way to quickly push good players into matches above their rank, which are more appropriate for their skill level, which is due to increased effectiveness of Rank Rating convergence, which often leads to situations where player's rank might not correspond to their MMR. 
This change has been implemented primarily to fight smurf accounts, by putting them above their current smurf rank if they show high skill level while in low ranks.
And while this system in practice should result in balanced matches for everyone, when players see some low-rank player in their team they might feel bad because they don't see MMR and don't know if the system works properly.
And it seems that Riot acknowledges that and has some plans for it in the near future.
"I understand it sucks, seeing a ranked disparity in your games. So even tho you are getting the same matchmaking, you FEEL like it's unfair," EvrMoar added. "It doesn't matter if you have the perfect system if it doesn't feel good. We have some fixes planned to help with this, these fixes just take time to get right."
While he didn't reveal how they plan to fix this "feeling of unfair", the only real way to do this is by revealing player's hidden MMR, but we doubt that will happen anytime soon.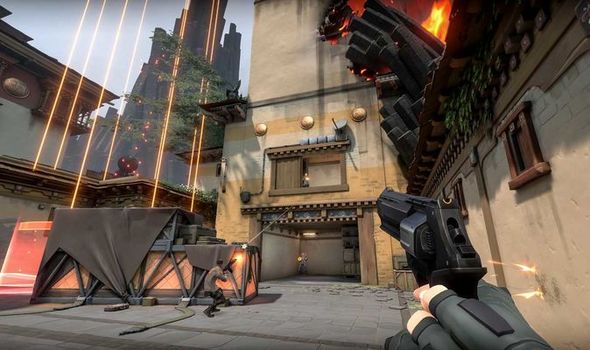 (Picture: Riot Games)
The other issue players are talking about are AFK players in ranked, and it seems that AFK penalties are slated for release with the next update as well.
"We are aware of the AFK complaints, next patch we are rolling out AFK penalties - this is just the start of us combating AFK in ranked," EvrMoar revealed. "Having an AFK player could lead to a loss and a feeling that the system isn't working."
Making a properly balanced matchmaking and ranking system is one of the hardest things in competitive gaming, something developers have struggled with for many years with various games and genres, and even now we are seeing old popular games making major changes and overhauls of their ranked systems.
Valorant is still a young game and Riot is trying to hit the sweet spot with their system, so we can expect to see more changes in the upcoming months.