The Valorant Champions Tour in the EMEA region has finally resumed after a hiatus amid the Russian occupation of Ukraine the past few weeks. Said situation has massively affected the competition, as the vast majority of pros in Stage 1 Challengers hail from either Russia or Ukraine (almost a fourth of all players registered).
One of the organisations that had to forgo competing entirely is none other than Gambit Esports, one of the premier teams not only in the EMEA region but in Valorant as a whole.
Their exclusion from Challengers 1 doesn't mean their roster had to be barred from competing. Enter M3 Champions.
M3 Champions Valorant roster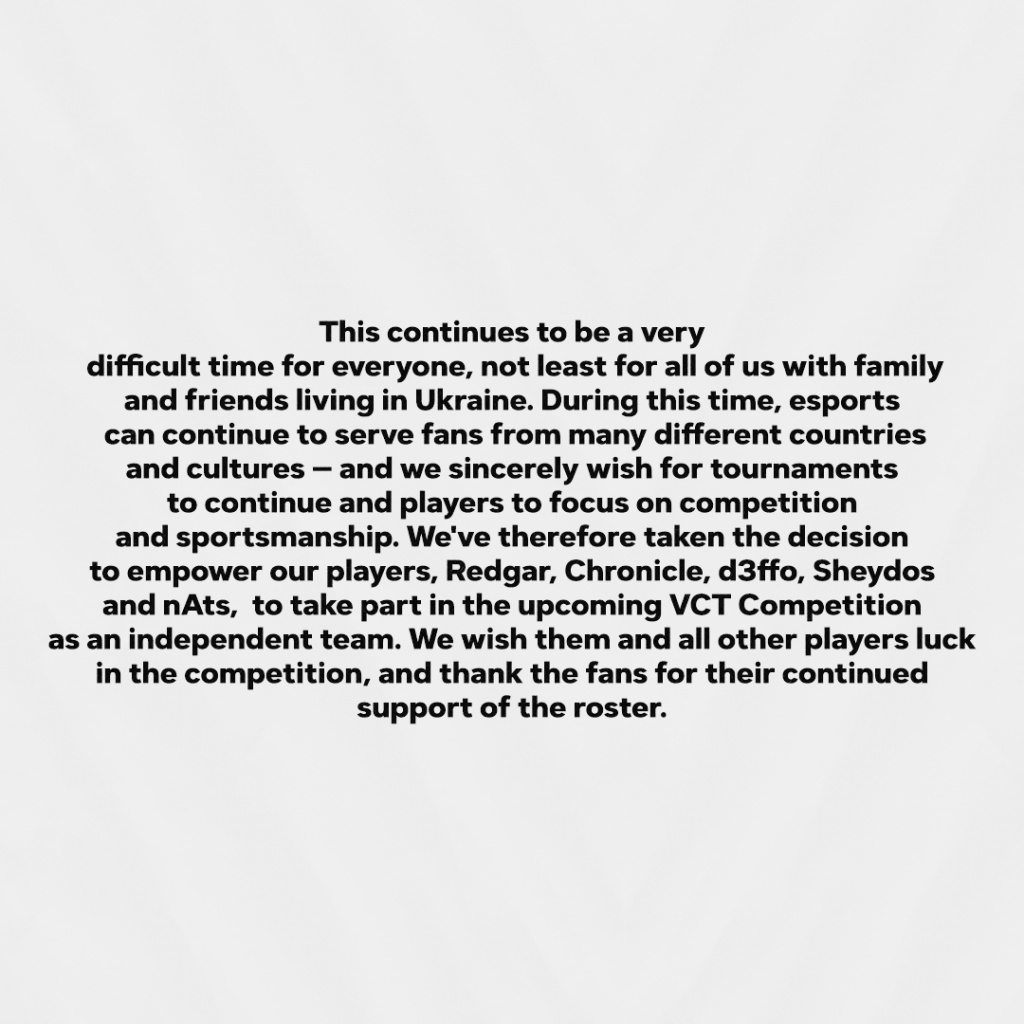 Announced on 14th March, Gambit Esports took the decision to allow his squad to compete independently under the name M3 Champions in the Stage 1 Challenger's bracket as they look to secure a spot for Valorant Masters 1.
"During this time, esports can continue to serve fans from different countries and cultures -- and we sincerely wish for tournaments to continue and players to focus on competition and sportsmanship," Gambit wrote via Twitter.
With that said, the M3 Champions roster is composed of:
Timofey "Chronicle" Khromov
Nikita "d3ffo" Sudakov
Bogdan "Sheydos" Naumov
Ayaz "nAts" Akhmetshin
Igor "Redgar" Vlasov
Coach: Andrey "Engh" Sholokhov 
Gambit Esports had quickly established themselves as a force to be reckoned with in the CIS region, winning Stage 1 Masters in 2021 by sweeping forZe 3-0 in grand finals.
The Russian-based org would then end up winning their first LAN at Masters Berlin, beating Team Envy before securing an incredible second place at Valorant Champions to close out 2021.
It's no surprise that upon returning donning their independent name, M3C would comfortably beat NAVI, BIG, and LDN Utd playing all of their remaining matches in three consecutive days to catch up for the lost time.
Even a more competitive side like Guild Esports was no match versus the former Gambit players, who are now set to compete against Fnatic on 23rd March as their quest for a spot in Masters 1 continues.
Will Gambit Esports return to Valorant?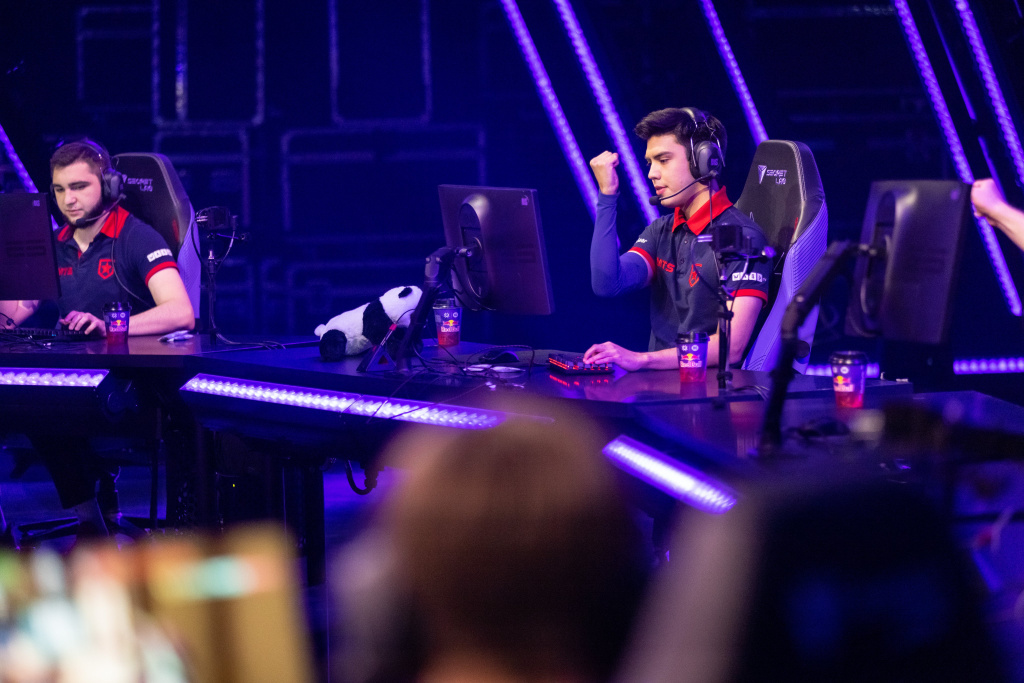 Very little information is known regarding this. Gambit as an org continues to promote M3C matches via social media, however, certain questions remain unanswered.
One of the most important ones beyond Gambit returning or not is what is going to happen to the circuit points accrued by M3 Champions during their current run and whether they'd compete under this new independent name or as Gambit if they manage to qualify for Masters.
Of course, this is all depending on how the conflict between Russia and Ukraine continues to play out, so it's merely speculation that's not even worth discussing at this point in time.
It seems that Gambit Esports is in real trouble with the ongoing war in Ukraine and sanctions being placed on Russian Orgs throughout all of gaming

A #2 team in both CSGO and Valorant playing under neutral banners it's actually heartbreaking if this causes the Org to go under.

— Jake Lucky (@JakeSucky) March 16, 2022
All that's left to say is good luck to M3C in the rest of their run and may we have some banger matches in the process.
Featured image courtesy of Riot Games.