The long-awaited Breath of the Wild sequel is still a mystery, after more than a year since it was announced at E3 2019.
Fans are getting nervous, especially after each new Nintendo Direct without news about Breath of the Wild 2.
There are even some fears that the game might get cancelled or that there are some big problems in development.
But those are simply speculations, based on the silence coming from Nintendo, which might simply be the policy of staying silent until they are ready to show something.
In this year particularly, Nintendo established their "sudden reveals" strategy, with big game announcements out of nowhere, as they did with Paper Mario: The Origami King.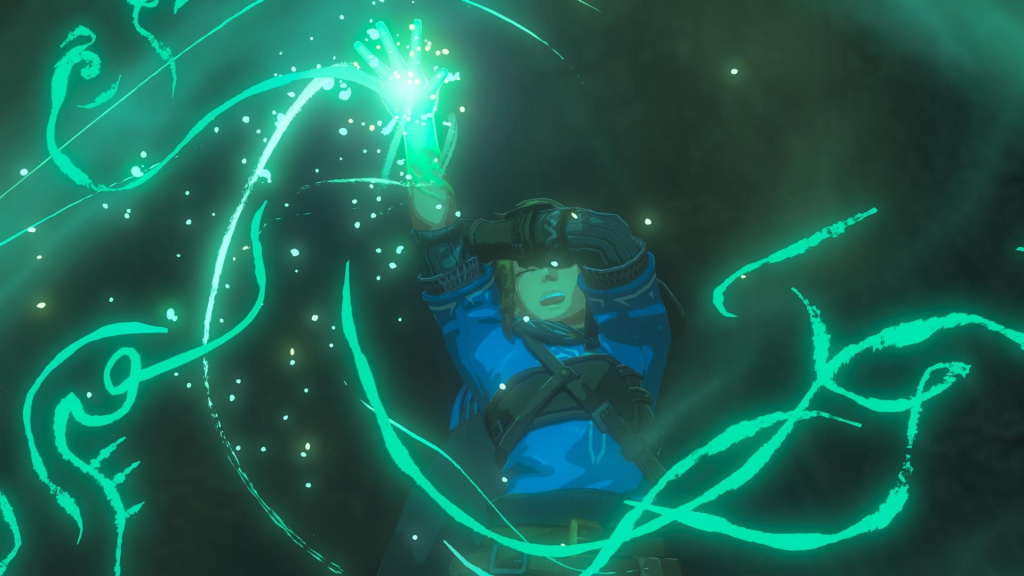 E3 2019 trailer was the first and the last thing Nintendo revealed about BotW 2 (Picture: Nintendo)
Maybe they are planning to do the same thing with Breath of the Wild 2?
Several recent leaks are point to something big to happen for Nintendo near the end of this month, and the latest clue is The Legend of Zelda: Breath of the Wild 2 Collector's Edition listing.
The listing comes from WT&T, which is especially important because it is the same retail which previously leaked The Witcher 3 for Switch before it was even officially announced.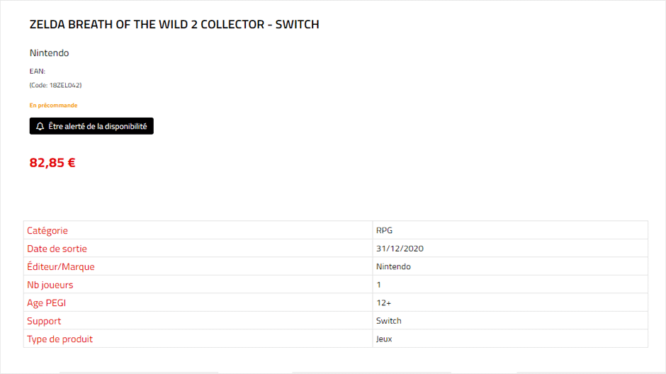 (Picture: WT&T)
The price (€82,85) for the Collector's Edition of Breath of the Wild 2 is oddly specific, and it definitely doesn't look like it is a placeholder.  The same goes for the standard version of the game, priced at  €69,99.
The "En précommande" means that the game is in pre-order, and the black button with the bell offers you a notification when the game becomes available in stock.
This ties-in almost perfectly with some other recent leaks, the biggest one being The Legend Of Zelda: Skyward Sword listing on Amazon which suggests that port might come soon to Nintendo Switch.
Journalist Jeff Grubb, who is the biggest "leaker" of the Summer Games announcements in the past several months, is suggesting something Nintendo related between 27th August and September, which he calls "Nintendo Wild Card".
Could this be related to Breath of the Wild 2 or The Legend Of Zelda: Skyward Sword? We will have to wait and see. 
Finally, it should be noted that the Legend of Zelda series is celebrating its 35th anniversary in 2021, and there are already rumours and expectations for big plans for The Legend of Zelda series.