At BlizzConline 2021, Blizzard finally revealed Diablo 2: Resurrected to the world, and at E3 2021, we finally got the release date locked in for 23rd September 2021. For the prospective Nephalem out there who simply can't wait until September to play Diablo 2 Resurrected, hacking and slashing their way through the world of Sanctuary, we've got some great news to share. Here's everything we know so far about the Diablo 2 Resurrected Open Beta, from how you can join in the demon-slaying action, to getting Early Access, and the release date window.
Diablo 2 Resurrected Open Beta release date window
While there is no exact release date for Diablo 2 Resurrected's Open Beta, we do have a solid release date window of "August 2021".
This news was revealed by Blizzard in a news post, explaining: "Players who wish to get their hands on the game will soon have a chance to do so.
"The Diablo II: Resurrected multiplayer open beta will kick-off in August and will feature five of the final game's seven highly customizable character classes for players to choose from - the Amazon, Barbarian, Paladin, and Sorceress from the core game, as well as the Druid from the included Lord of Destruction expansion. The Necromancer and Assassin will be available when the game officially launches on September 23."
How to join Diablo 2 Resurrected Open Beta
With Diablo 2 Resurrected coming to PC and consoles, we assume the game's Open Beta will also be available on those platforms. However, nothing has been confirmed with regards to platforms for the Open Beta thus far.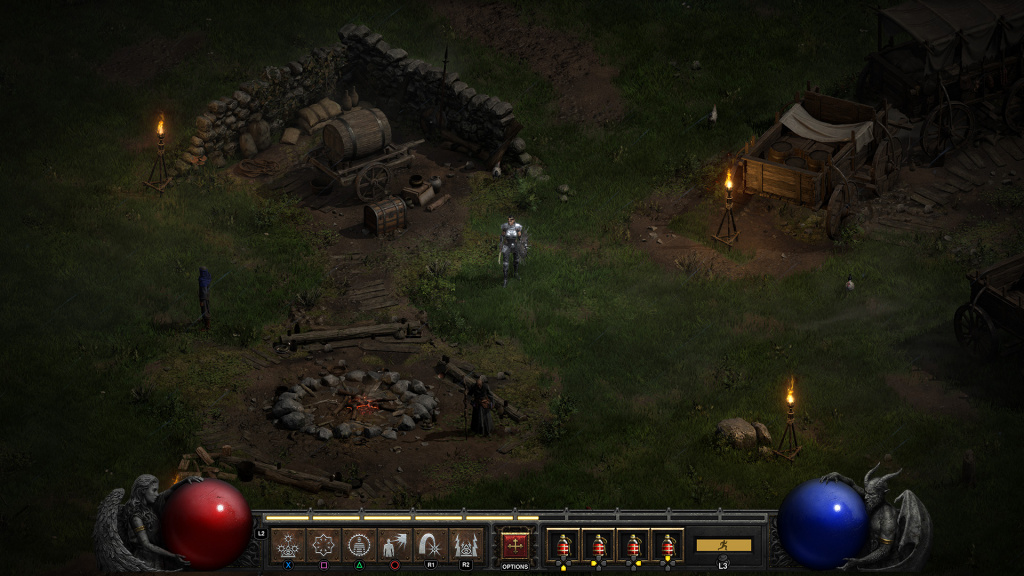 (Picture: Blizzard)
The Open Beta is a multiplayer affair. It should be as simple as jumping onto your preferred gaming platform and downloading the Open Beta since there usually isn't any other requirements.
We will update you once official details on how to join the Diablo 2 Resurrected Open Beta becomes available. 
Diablo 2 Open Beta Early Access and reward
While the exact Early Access dates for Diablo 2 Resurrected's Open Beta is still unknown, we do know how you can get that Early Access...by pre-purchasing the game.
There's also a reward (in Diablo 3) for pre-purchasing Diablo 2: Resurrected.

(Picture: Blizzard)
The Diablo 2-themed Barbarian transmog for Diablo 3 will be available in-game by 24th September 2021. This is a pre-purchase bonus that will only be available to players who purchase before 24th September 2021.
For more gaming news, don't forget to check out our general video games section.