Herschel "DrDisrespect" Beahm IV made a return to streaming early in August, and the Champion's Club couldn't have been happier. With DrDisrespect now on YouTube, he finally addressed his infamous, controversial tweet from all the way back in June 2019, where he said mobile gamers aren't real gamers.
DrDisrespect comments on the controversial tweet
During a recent stream, DrDisrespect partnered up with a pro PUBG Mobile player, Fnatic's own Tanmay "Sc0ut" Singh. DrDisrespect is no stranger to controversy, and with his unique sense of humour, as well as being outspoken, he is bound to upset some gamers.
Back in June 2019, DrDisrespect managed to upset quite a few people, when he simply stated how mobile gamers aren't real gamers.
Mobile gamers aren't real gamers.

— Dr Disrespect (@drdisrespect) June 10, 2019
During the stream, DrDisrespect finally commended on his controversial tweet while playing with Tanmay "Sc0ut" Singh, after fans reminded him of what he said over 14 months ago.
DrDisrespect explained: "Not sure if you ever saw my tweet...I just want to get ahead of the controversy about me saying that mobile gamers aren't real gamers.
"It was a spur of the moment thing. I just want to make sure that I get ahead of it."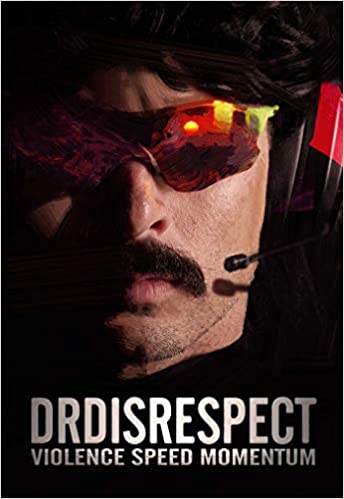 Maybe the streamer will elaborate more in his upcoming book (Picture: DrDisrespect)
A fan then asked him if he was sorry about the tweet, to which DrDisrespect replied with "Sorry for what? I don't apologize."
While his first comment did sound a bit like an apology, the famous streamer stuck to his guns, and made sure fans knew he wasn't apologizing. 
Sc0ut didn't seem to really care either, and called DrDisrespect's tweet completely fine. 
However, DrDisrespect did offer an explanation of why he has never really gotten into mobile gaming. The streamer explained the one thing which bothers him about mobile gaming is putting his thumbs on the screen, as it takes up space. He would rather have them on the side of the device.