Evo 2021 has been a mixed bag for many fighting game players, while some are happy the most prestigious event in the FGC is back in some capacity, others have criticised the way it's organized due to long waiting periods, lack of streams outside top 8s, and failing to address structural issues that have impacted regions like LATAM, with fans
missing Guilty Gear Strive's
event due to connection problems.
Regardless, there's been a lot of action across the selected games with every region in the world being able to partake in it. While it may not seem like much at first, winning a regional Evo event will qualify players for an offline showcase set to be held in Las Vegas this upcoming November.
As there are plenty of events scattered around the globe, Evo decided to split the festivities into two weekends. While the first half is already done, we still got plenty of hype matches to look forward to.
Let's take a look at all you need to know about Evo 2021.
Evo 2021 - Schedule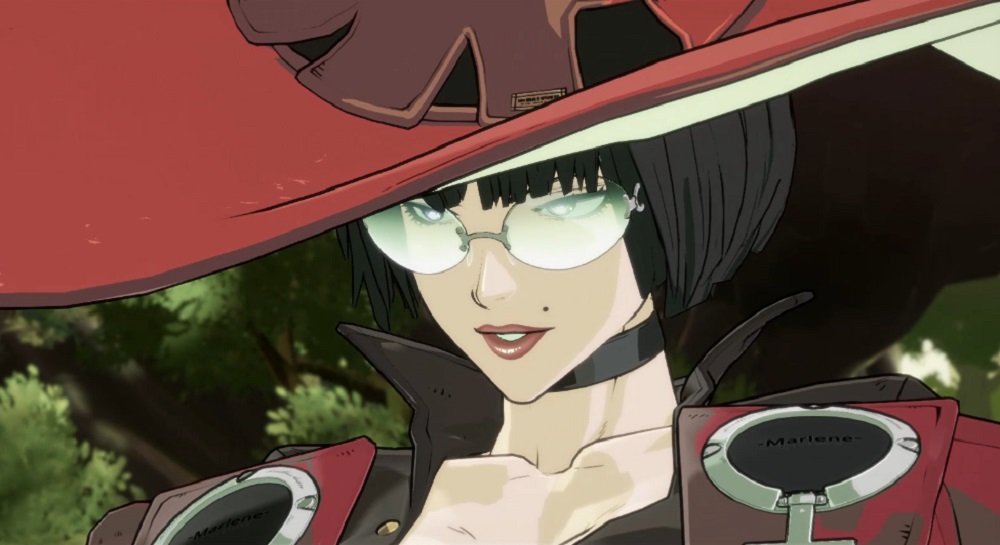 The main tournaments of Evo 2021 (outside side-events) kicked off earlier this month, with a new batch of events set to be played starting on 13th August.
The selected games are as follows: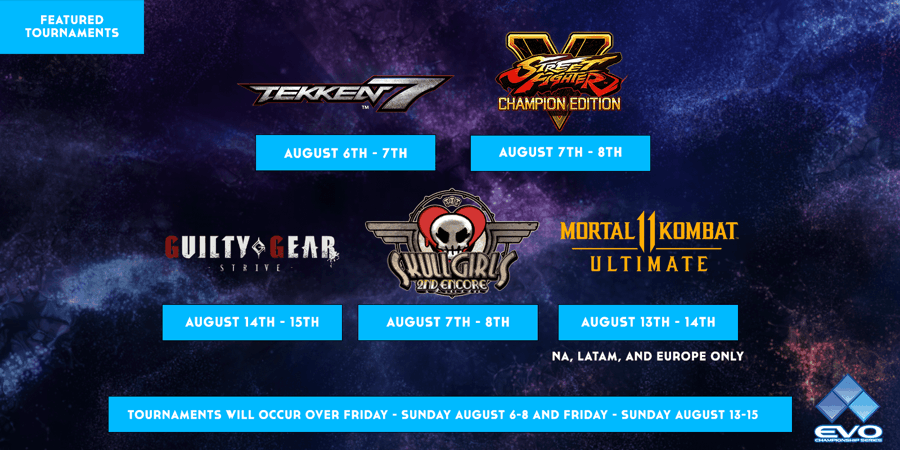 Tekken 7
Street Fighter V
Guilty Gear Strive
Mortal Kombat 11: Ultimate
The schedule for week 2 of Evo 2021 is as follows: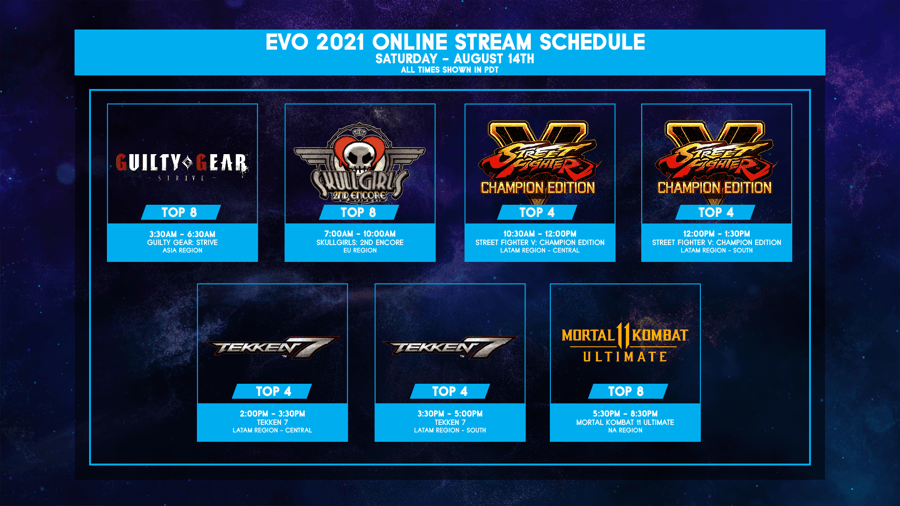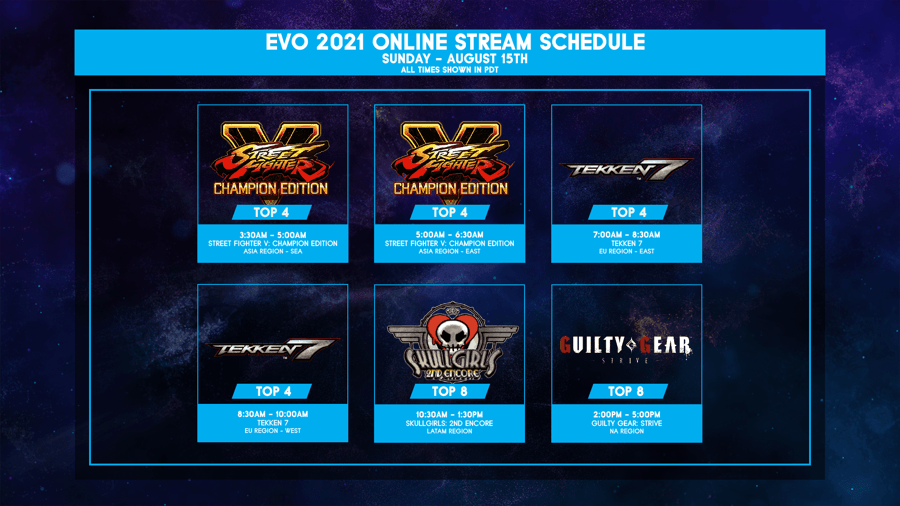 Evo 2021 - Results
Here's every Evo 2021 winner so far, we'll update this list as tournaments end:
Street Fighter V Evo 2021 winners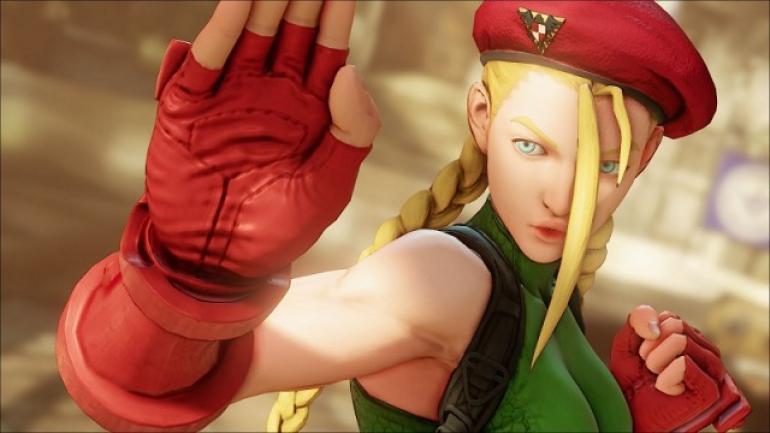 Mortal Kombat 11: Ultimate Evo 2021 winners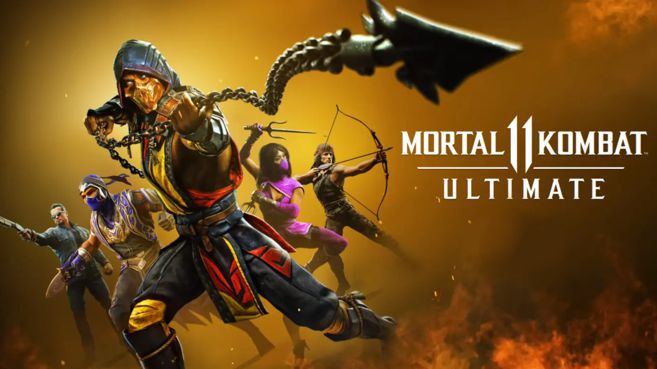 Guilty Gear Strive Evo 2021 winners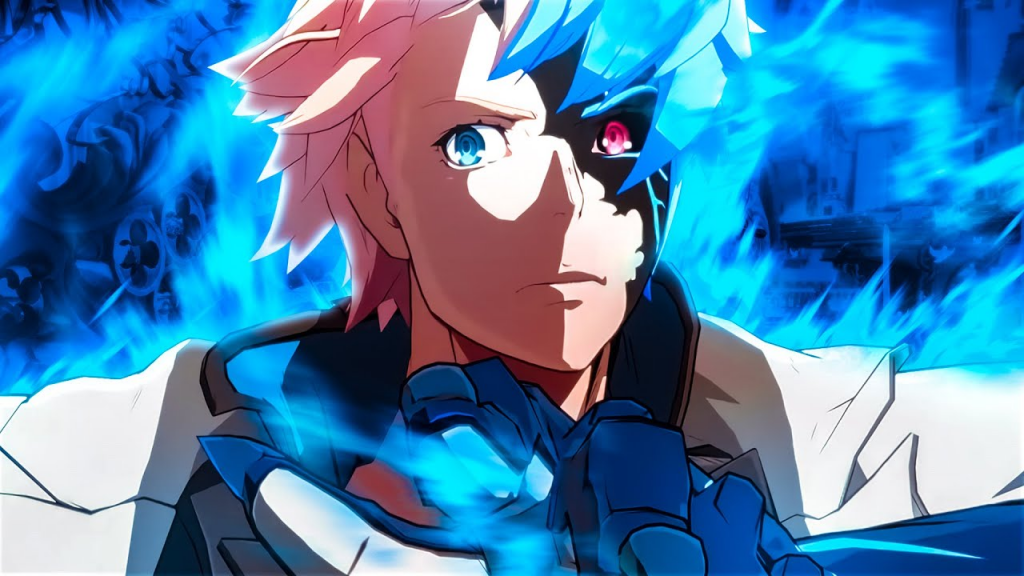 Tekken 7 Evo 2021 winners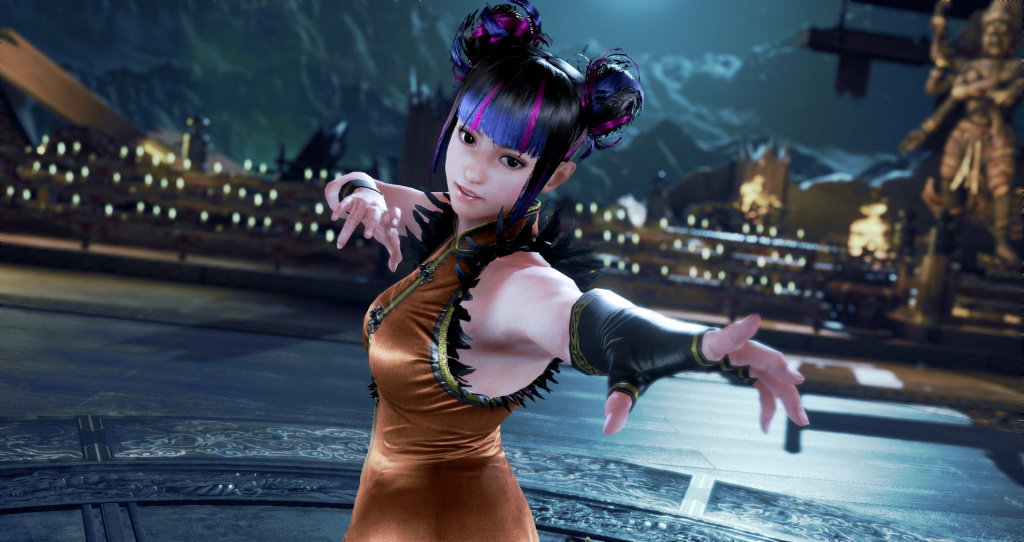 Skullgirls Evo 2021 winners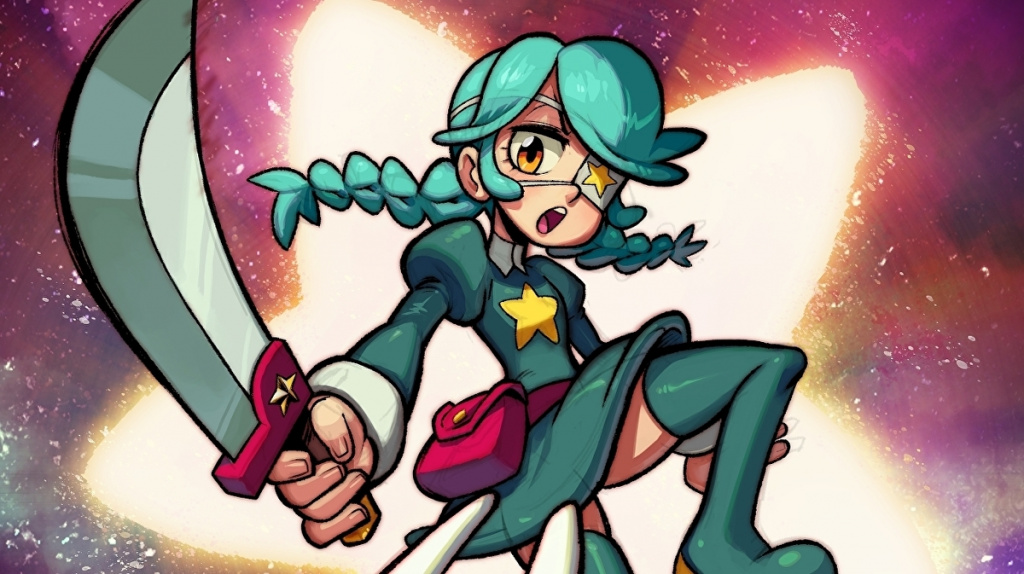 Evo 2021 - Where to watch
You can catch the official stream on Twitch. For individual matches head out to YouTube for all the VODs.
For more on all things fighting games, check out our dedicated section filled with news, tournament results, tier lists, and more.