There are less than two weeks left until the start of
Warzone Season 4
and things are starting to get exciting.
Judging by the previous seasons, Warzone Season 4 should add an abundance of new content to the game, and players can't wait to find out what's next in the store for the battle royale.
And it seems that the wait is finally over as the official reveal of the next Call of Duty Black Ops and Warzone season is just around the corner.
It has been announced that Black Ops and Warzone Season 4 will be showcased during Summer Game Fest.
Summer Game Fest Warzone Season 4 stream: How to watch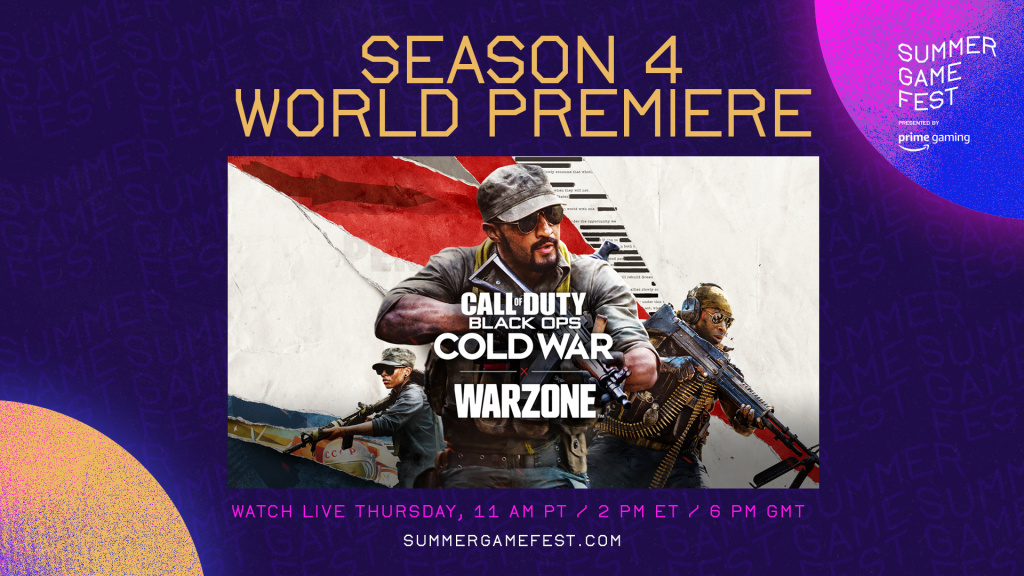 (Picture: Summer Game Fest)
Geoff Keighley's Summer Game Fest is back this year, and it will feature more than a dozen world premieres with new games, expansions, and more.
But that's not all, as it has been officially announced that Summer Game Fest will host the world premiere first look at Black Ops and Warzone Season 4.
The event will be broadcasted live on Thursday, 10th June, starting at 11 am PT / 2 pm ET / 6 pm GMT / 7 pm CET.
You will be able to watch the event live on the Summer Game Fest website, as well as on the official The Game Awards Twitch channel.
Just like you, we have no idea what to expect from Season 4, as there hasn't been a lot of leaks over the past few weeks.
Maybe some news about the rumoured Ural Mountains map? Or some big changes coming to Verdansk, similarly to the 80s Action Heroes event?
What we can expect are the usual things, several new operators, at least 5 or 6 new weapons, balance changes, new game modes, an abundance of new cosmetic and more.
For the rest, we will have to wait and watch the Summer Game Fest live stream.