Hyper Scape is the latest free-to-play battle royale title hoping to find its footing between Fortnite, Apex Legends and new entrants like Call of Duty: Warzone. 
Whether it can carve its own space remains to be seen, but it's certainly early days for Hyper Scape after recently releasing an open beta for PC players. 
The next big question is when it'll release on consoles, so when will PlayStation 4 and Xbox One users be able to jump into the action?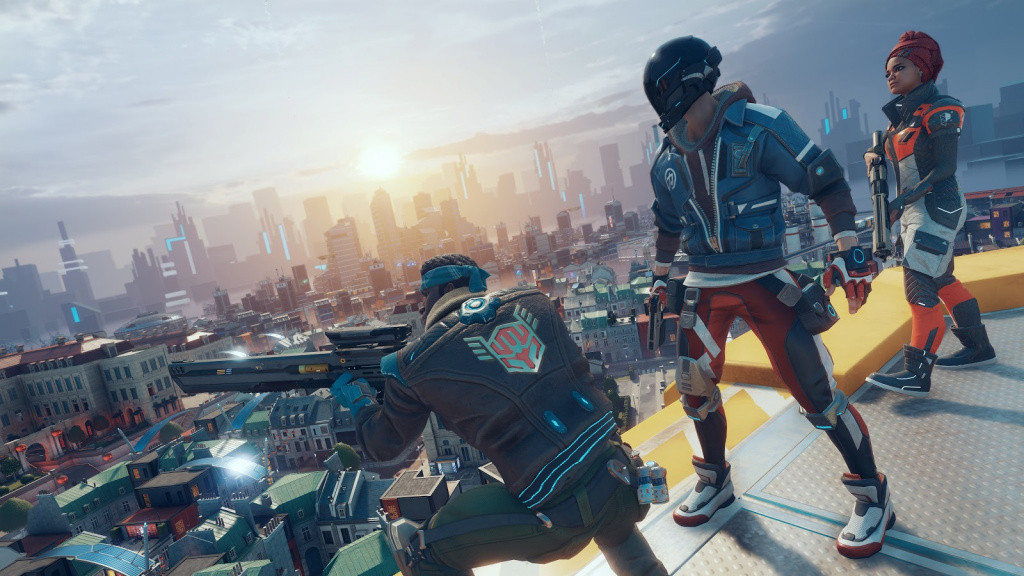 Hyper Scape's open beta is available to PC players (Picture: Ubisoft) 
When does Hyper Scape release on consoles? 
Ubisoft has confirmed Hyper Scape will arrive on PlayStation 4 and Xbox One on 11th August. 
This also coincides with the game's first season arriving on PC, as the open beta ends at midnight on 2nd August. 
Hyper Scape Season 1 starts August 11!

Our first season introduces a new weapon, a new hack, new limited-time game modes, a 100-tier Battle Pass, and more.

Oh, and did we mention that Hyper Scape Season 1 is coming to XBOX ONE and PlayStation 4? pic.twitter.com/HneNXHfTMB

— Hyper Scape (@HyperScapeGame) July 30, 2020
The game's first season will introduce a new weapon, a new hack, new limited-time game mode, and a 100-tier Battle Pass. 
If you're a PC player and want to access the open beta, you can find out all the information about system requirements and how to sign up here. 
Ubisoft recently outlined its future slate of upcoming games in a presentation, revealing Far Cry 6, Assassin's Creed Valhalla gameplay and more.