Nintendo has announced a new Hyrule Warriors game directly tied to Zelda: Breath of the Wild. 
After dropping a 35th anniversary of Mario presentation last week, Nintendo is keeping the surprises rolling - announcing new title Hyrule Warriors: Age of Calamity. 
Developed by Koei Tecmo Games, this latest entry takes the Dynasty Warriors-style combat and glosses it with Zelda: Breath of the Wild's art style - with this game set 100 years prior.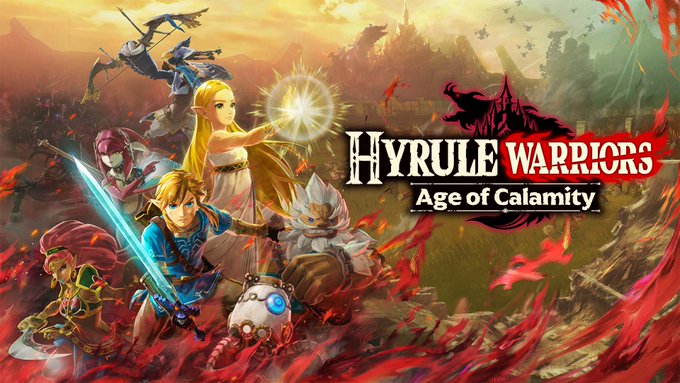 Hyrule Warriors: Age of Calamity arrives in November (Picture: Nintendo) 
The game, which launches 20th November, revolves around the Great Calamity event mentioned in Breath of the Wild, which is directly connected to the resurgence of Calamity Ganon. 
Judging by the first trailer, you'll be able to play as multiple characters, including all four champions, Revali, Daruk, Urbosa and Mipha. 
Hyrule Warriors is a crossover between Dynasty Warriors and The Legend of Zelda which originally released on Wii U back in 2014, before being ported to the 3DS and Switch. 
The Legend of Zelda series producer, Eiji Aonuma, also stated in the announcement video we'll have "to wait a bit longer" for any updates on Breath of the Wild 2 - possibly stomping any hope it'd come out this year.
While the original Hyrule Warriors met a mixed reception, connecting a sequel to Breath of the Wild's story feels like a smart move to generate interest - while also making thematic sense in having huge scale battles.
Hyrule Warriors: Age of Calamity launches 20th November on Nintendo Switch.
Hyrule Warriors Age of Calamity set 100 years before Breath of the Wild