Nintendo Switch is the only place where you can dive into new Mario and Zelda titles, but there's plenty more on offer from this hybrid system. 
Released back in March 2017, the Nintendo Switch has become a comeback success story for the company after the poor sales of the Wii U - through smart innovations, design and unique party experiences. 
Key to all this is the games. Just bought a Switch? Here's the essential games you should be playing on your sparkling new system. 
1. Legend of Zelda: Breath Of The Wild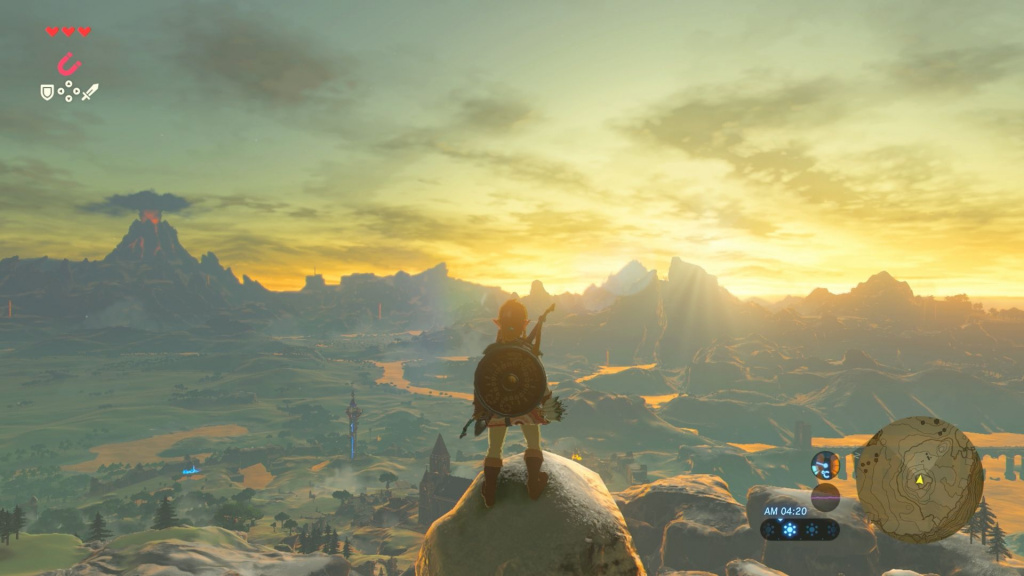 Breath of the Wild is an essential experience (Picture: Nintendo) 
A Nintendo Switch launch title is still the best game on the platform. While every Zelda game is always a highlight, Breath Of The Wild threw out, and expanded on, many of the core Zelda foundations to create one of the best games in the series. 
With an open world which set a new industry standard, endlessly enjoyable colliding physics and game mechanics, along with some excellent puzzle shrines, Breath Of The Wild is the defining adventure on the Nintendo Switch. 
2. Super Smash Bros. Ultimate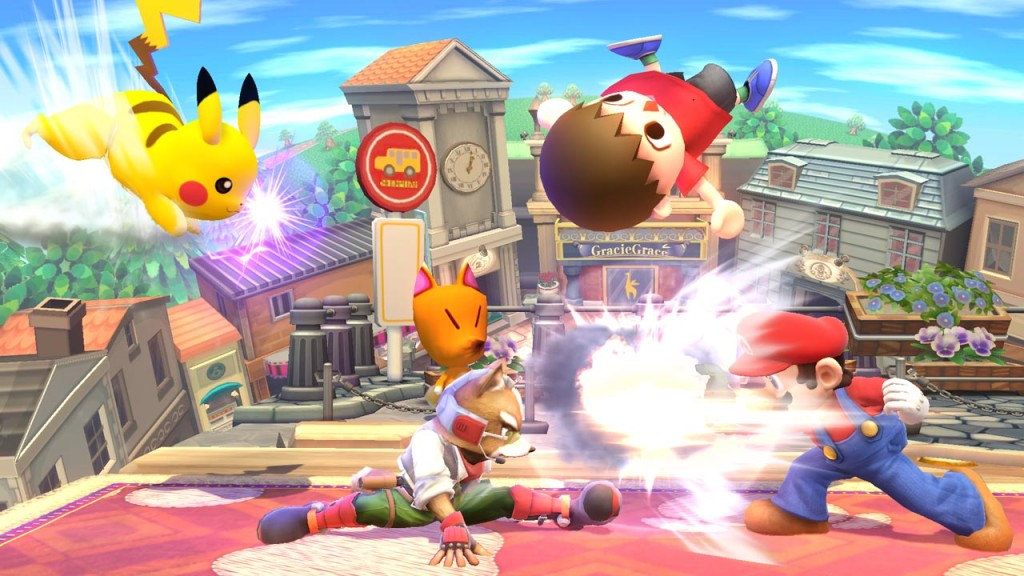 Smash Ultimate features an enormous roster (Picture: Nintendo) 
The ultimate version of a classic franchise, Super Smash Bros. Ultimate is the biggest celebration of Nintendo, and gaming in general, wrapped inside a bonkers unique fighter. 
With even more DLC characters on the way, adding to a roster which already ranges from Mario, Solid Snake to Wii Fit Trainer, this is an essential title for multiplayer chaos and dedicated players. 
3. Super Mario Odyssey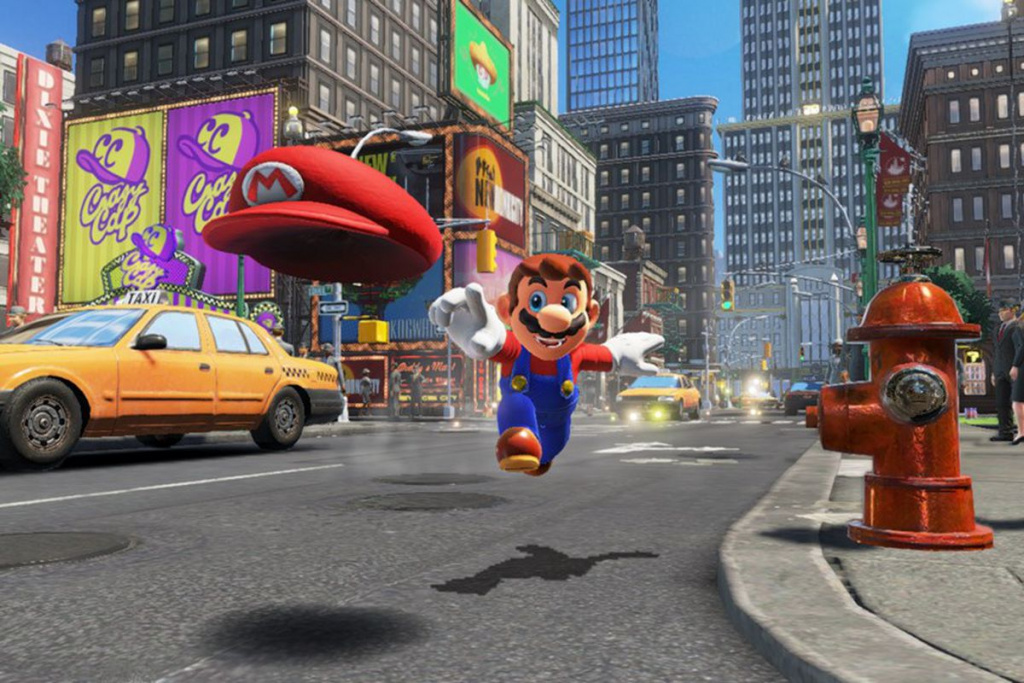 Super Mario Odyssey in New Donk City (Picture: Nintendo) 
While it doesn't quite achieve the same heights as Super Mario 64 or Super Mario Galaxy, Super Mario Odyssey is still a remarkable 3D platformer stacked with oddities. 
If you've ever wanted to traverse a New York City replica as Mario, or simply possess a dinosaur with the spin of a hat, Odyssey is a cascading stream of charm rolled out in bitesize chunks - with one of the catchiest theme songs around. 
4. Mario Kart 8 Deluxe

Mario Kart 8 Deluxe is essential for multiplayer (Picture: Nintendo) 
While simply an expanded version seen on the Wii U, Mario Kart 8 Deluxe is the best Mario Kart has ever been - with stunning visuals, incredible music and tight, frantic gameplay. 
Boasting a mix of new anti-gravity tracks and some retro classics, this version of Mario Kart is an essential purchase for its offline and online multiplayer suite alone. 
5. Fire Emblem: Three Houses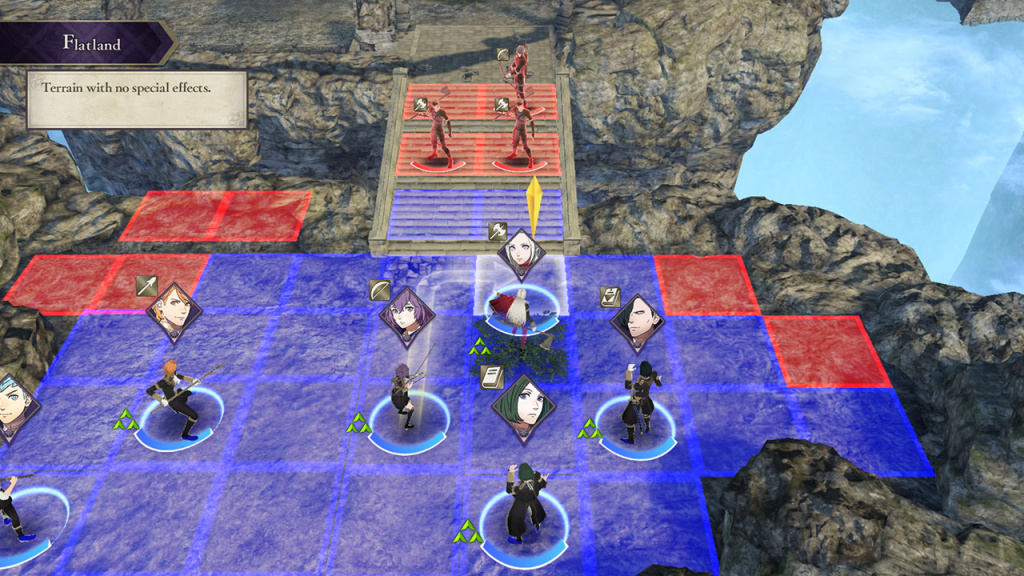 Fire Emblem: Three Houses offers multiple story paths (Picture: Nintendo) 
Some may argue Fire Emblem Awakening is still the finest in the franchise, but Three Houses manages to build upon the strategy and character relationship mix in compelling new ways.
There's an overwhelming amount of content too, with three separate houses offering enough differences in storylines to warrant multiple playthroughs. 
6. Animal Crossing: New Horizons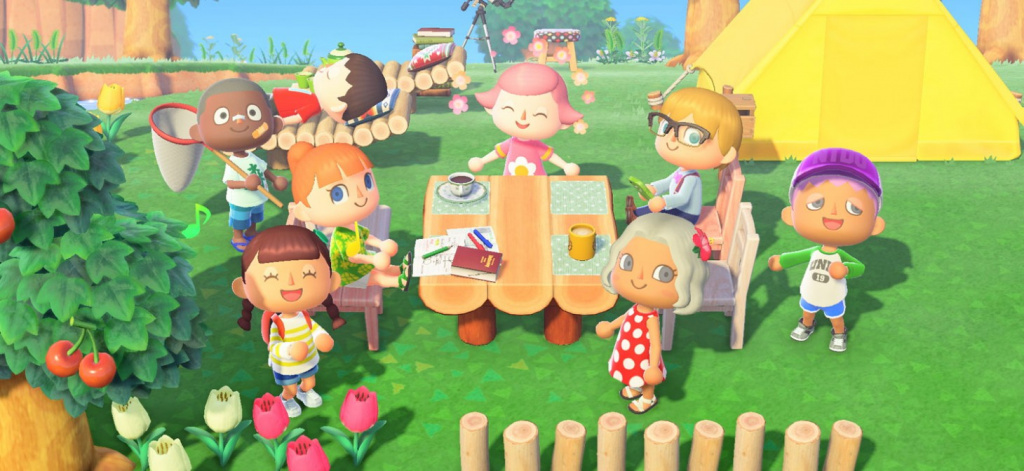 Animal Crossing: New Horizons has become a lockdown hit (Picture: Nintendo) 
Unofficially the game most associated with COVID-19 lockdown, Animal Crossing: New Horizons became a breezy, comforting holiday escape away from the horror velocity of 2020. 
While it remains to be seen how consistent Nintendo will be with updates, New Horizons is a relaxing, meditative experience perfectly suited to the Switch console. 
7. Splatoon 2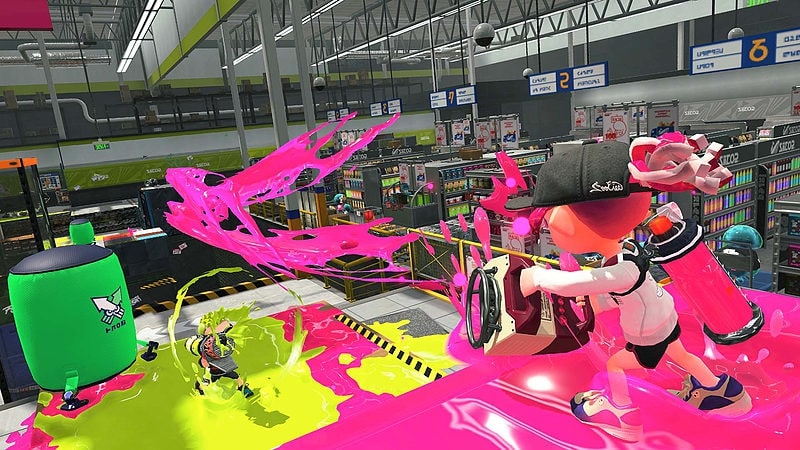 Splatoon 2 is a shooter like no other (Picture: Nintendo) 
Nintendo's best new IP in recent memory received the superior sequel treatment on Switch, wrapping a team-based shooter around colourful splatter. 
The campaign also received an underrated DLC Octo expansion which is well worth the additional cost, which gives an abundance of replay value on top of the addictive multiplayer. 
8. Luigi's Mansion 3

Luigi's Mansion 3 is a co-op gem (Picture: Nintendo) 
Arguably the greatest of Luigi's spooky exploits, Luigi's Mansion 3 is Nintendo flexing personality previously unseen in any other Mushroom Kingdom adventure. 
Whether through Luigi's endlessly charming terrified animations or the consistently memorable encounters with boss ghosts, this is an unmissable haunted hotel romp. It's also secretly one of the best co-op games on the system with Gooigi. 
9. Overcooked 2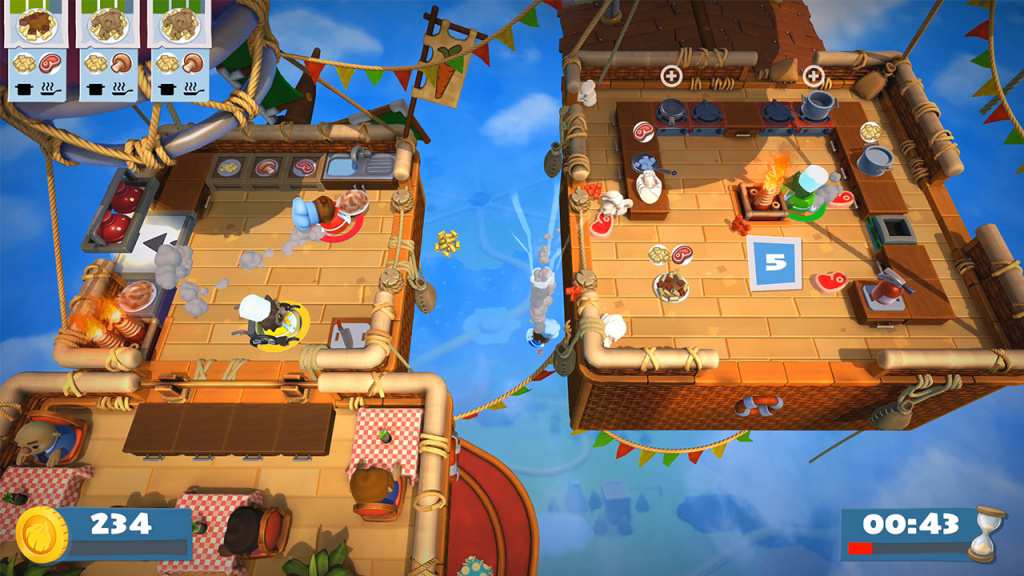 Overcooked will make you question your friendships
While available on a number of platforms, Overcooked feels like it belongs on Switch as the system best suited to stressed, kitchen anxiety party gatherings. 
The sequel offers more difficult challenges in what's become the defining multiplayer game of the generation, as four players work together to fulfil restaurant orders against the clock with all manner of absurd hazards. 
10. Ring Fit Adventure

Ring Fit Adventure is an RPG exercise title (Picture: Nintendo) 
It might be the hardest game to acquire with online retailers selling out constantly, but Ring Fit Adventure is Nintendo's best example of blending gaming and real-life exercise. 
It isn't any pushover either. Coming with a Ring-Con attachment like a pilates ring, this title is an RPG experience way deeper than it has to be - offering around 100 levels spread over 20 worlds.
11. Bayonetta 1+2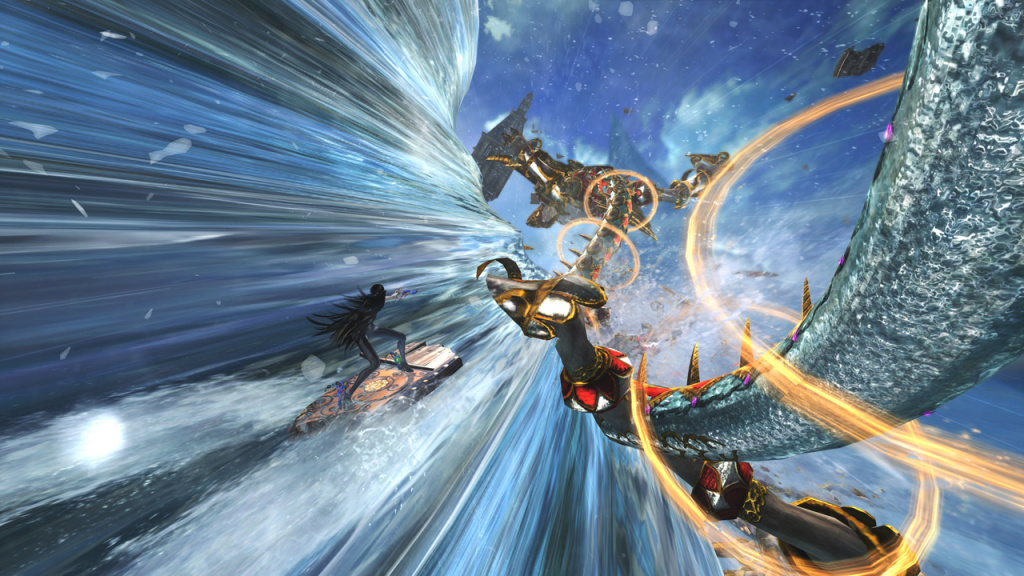 Bayonetta is the definitive action series (Picture: PlatinumGames) 
Available in a double pack, the first two Bayonetta titles are some of the best action games you can buy - led by a lead character who went onto feature in the Super Smash Bros. franchise. 
While it takes many cues from Devil May Cry, Bayonetta manages to stand separately with unique Witch Time mechanics and flashy high-heel attacks. If you want a taste of the best action games around, Bayonetta is the pinnacle. 
12. Undertale

Undertale is a cult gem (Picture: Toby Fox) 
A game which has spawned a gaming fandom like no other, Undertale from indie developer Toby Fox has become a phenomenon through its cast of characters, unique RPG mechanics and stunning soundtrack. 
While the main experience is around five hours in length, there's plenty of reasons to return - with optional story paths offering even more memorable, hilarious interactions which reward anyone with seasoned gaming knowledge. 
13. Return Of The Obra Dinn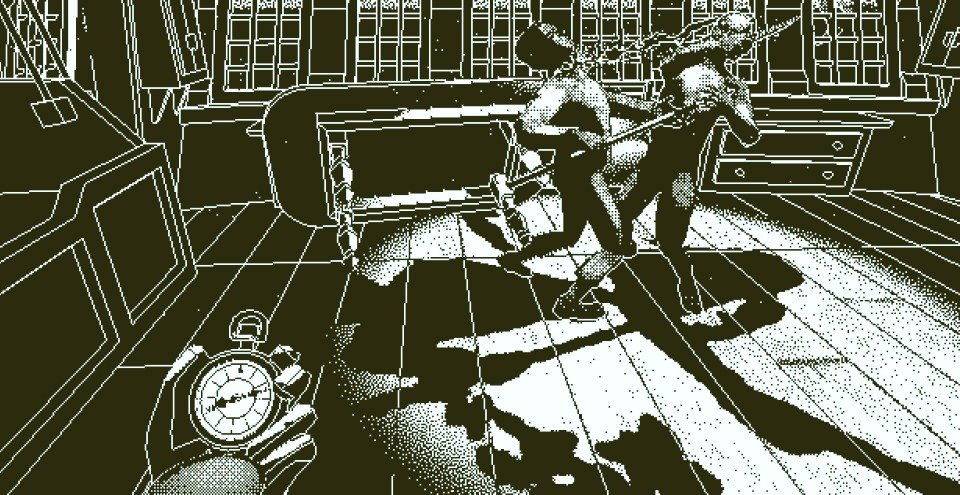 Return of the Obra Dinn is from the maker of Papers, Please (Picture: Lucas Pope) 
From the creator of breakout hit Papers, Please, Lucas Pope's second game is the ultimate detective game aboard a merchant ship in 1802. 
With all the crew dead, you're tasked with figuring out how everyone died. Unlike many detective games, this gives you all the tools you need from the outset to figure out the mystery, giving the player rewarding moments incomparable to any other title out there. 
14. Cuphead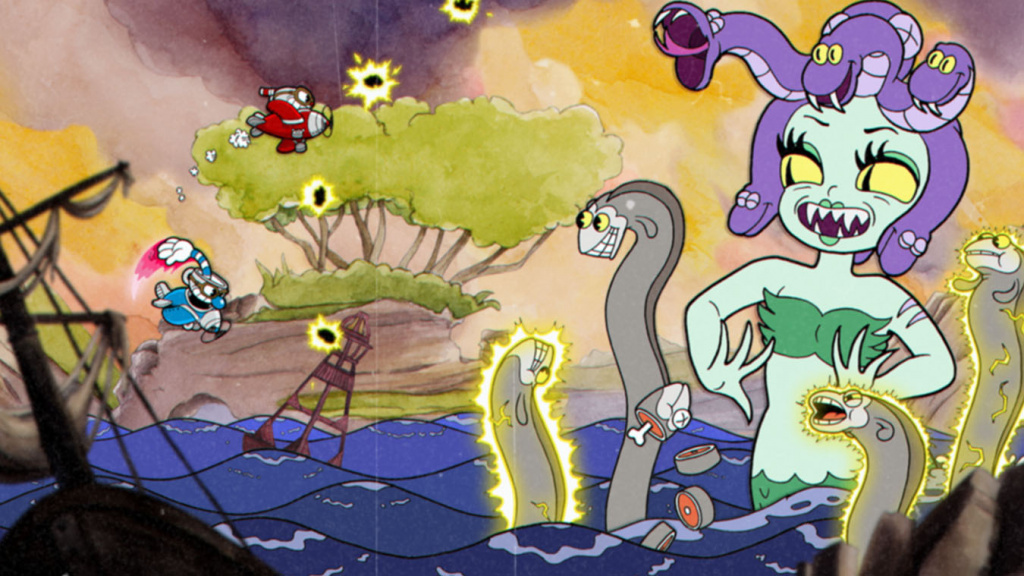 Cuphead is hard as nails (Picture: Microsoft) 
Originally an Xbox exclusive, Cuphead has since been ported to Nintendo Switch and PlayStation 4 in a bid to attract people to Microsoft's home base. 
It's an impressive sell too, featuring spectacular throwback cartoon visuals combined with a run-and-gun shooter which takes no prisoners in the difficulty department. 
15. Mario + Rabbids: Kingdom Battle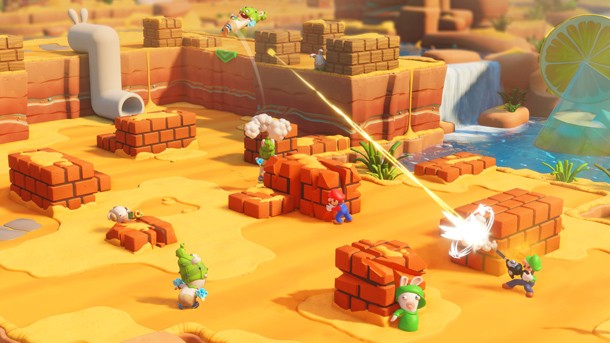 Mario + Rabbids is an underrated strategy title (Picture: Nintendo) 
While many cried fowl over Mario crossing worlds with Ubisoft's Rabbids, the result is one of the best and biggest surprises available on Switch. 
If you like turn-based strategy akin to XCOM bundled with comical personality, or even if you've never tried the genre, Mario + Rabbids: Kingdom Battle is the perfect jumping-on point. Now where's that sequel, Ubisoft?
16. Astral Chain

Astral Chain is another essential action game (Picture: PlatinumGames)
From the creators of Bayonetta, Astral Chain is a spectacular action game where you wield inter-dimensional creatures on a super-powered chain. 
The controls possess a steeper learning curve compared to most action games, but the payoff when you're swapping creatures, flying across the battlefield and dodging incoming attacks with ease, is undeniable. There's a surprisingly bonkers cast of characters here, too. 
17. Celeste

Celeste is an excellent platformer (Picture: Matt Thorson) 
After achieving success with multiplayer title Towerfall, developer Matt Thorson adapted the game's punchy, responsive feel into platformer Celeste. 
While the precise platforming mechanics are enough to put this as a recommendation, Celeste also possesses a touching story and one of the best soundtracks in gaming's entirety. 
18. Paper Mario: Origami King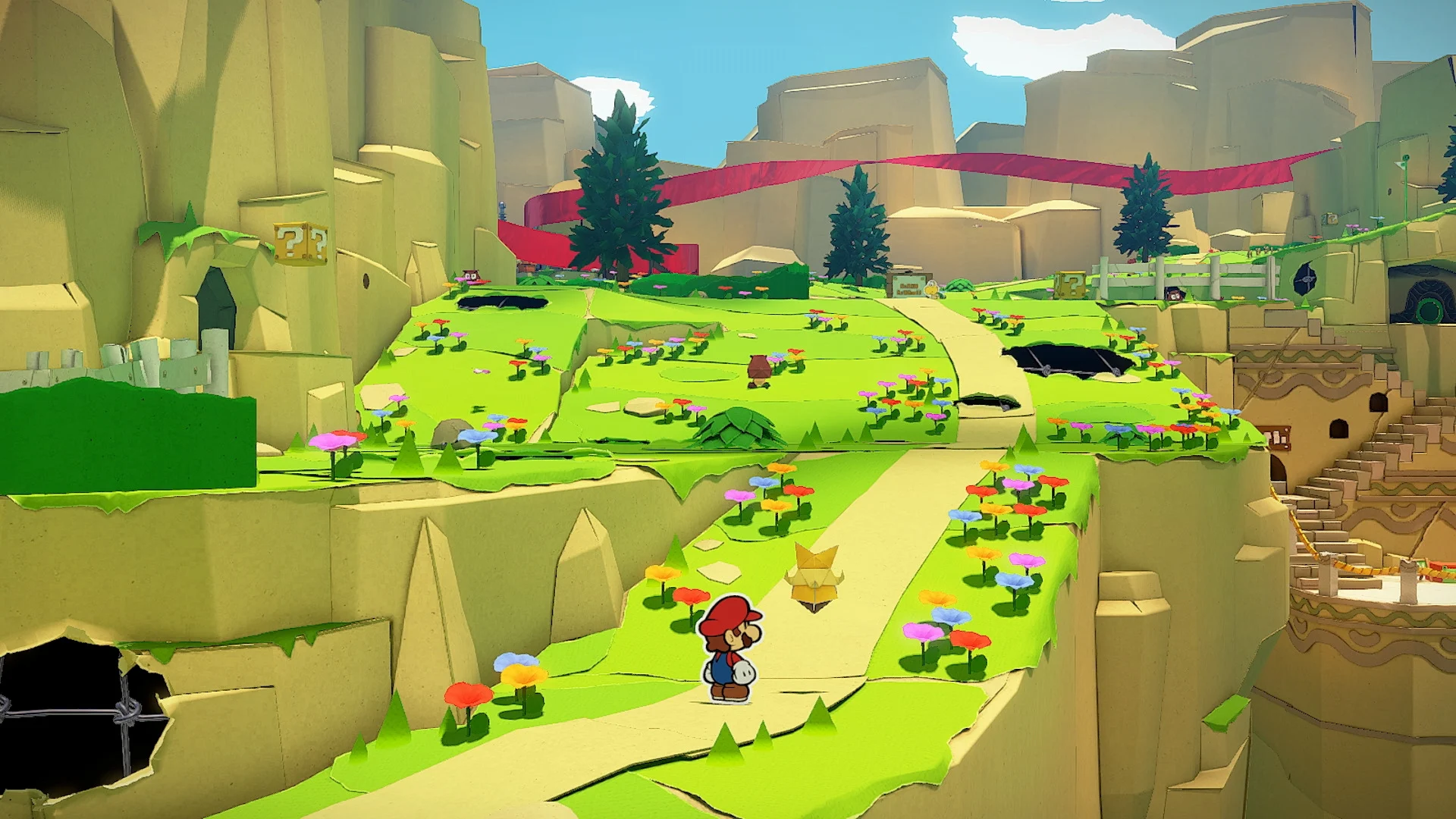 Paper Mario: Origami King is the franchise back in form (Picture: Nintendo) 
After Paper Mario drifted from greatness with Sticker Star and Colour Splash, Origami King put the franchise back on course with whim in abundance. 
It doesn't quite reach the heights of The Thousand Year Door on Gamecube, but a compelling circular battle system and irresistible writing make this one of the best Paper Mario entries in years. 
19. Into The Breach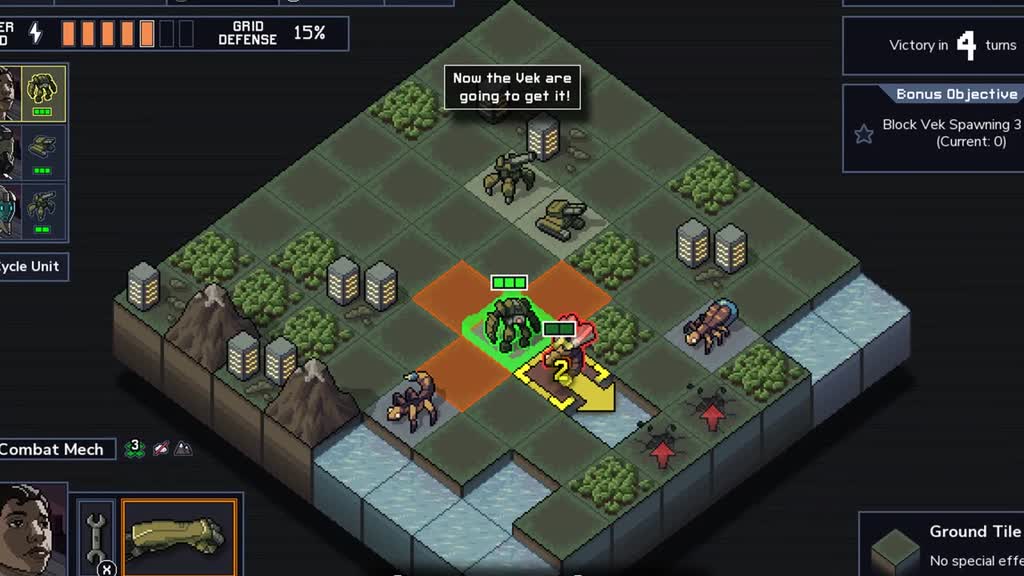 Into The Breach is an addictive strategy title (Picture: Subset Games) 
This turn-based strategy title from Subset Games sees players control mechs to defeat an invading alien threat. 
While seemingly simple on the surface, Into The Breach can be fiendishly difficult in its puzzles in the later stages, all while still seeming in your intelligent grasp. 
20. Tetris 99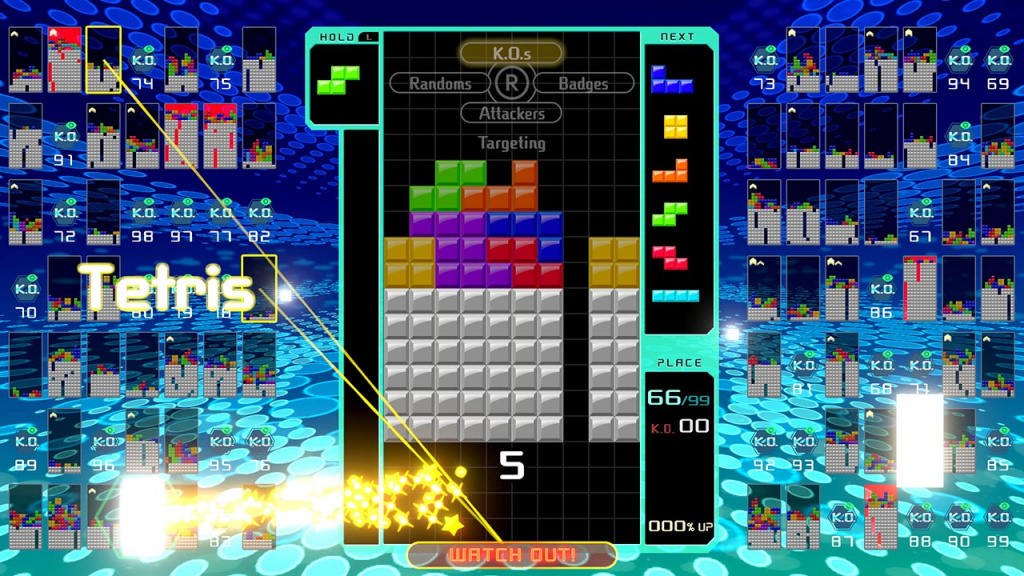 Tetris 99 is fantastic and free (Picture: Nintendo) 
A free download for Nintendo Switch Online members, Tetris 99 takes the classic puzzle title and pits you against up to 98 other players at the same time. 
While there's been plenty of great Tetris spin-offs in recent years (hello, Tetris Effect), Tetris 99 makes you wonder why nobody has spun it into a multiplayer title quite like this before. 
21. Dragon Quest XI: Echoes of an Elusive Age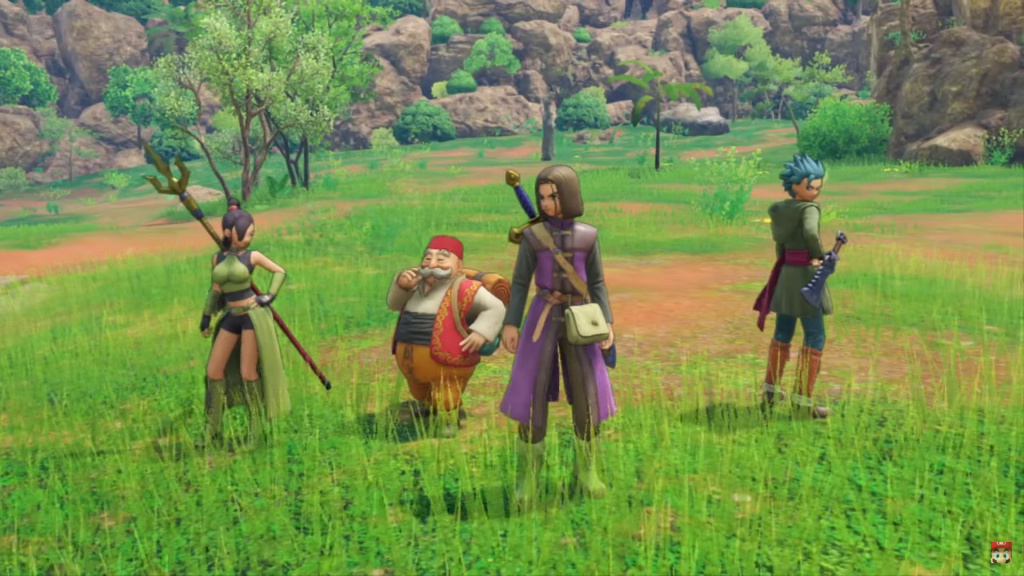 Dragon Quest XI is a throwback JPRG
The Nintendo Switch houses plenty of worthwhile JPRG titles, including the definitive version of Dragon Quest XI: Echoes of an Elusive Age. 
This is a throwback JRPG in the best sense, with expansive open worlds, excellent creature designs and addictive turn-based combat. 
22. Snipperclips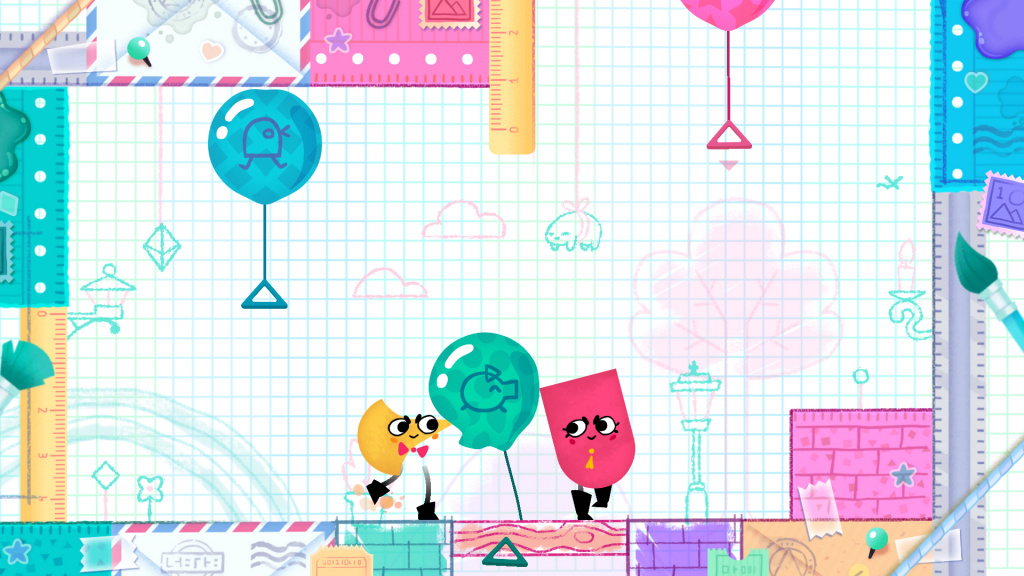 Snipperclips is a multiplayer treat (Picture: Nintendo) 
One of the early multiplayer standouts on Switch, Snipperclips sees players attempt to co-operate to replicate certain shapes by cutting each other's character. A simple premise which descends into questionable "cut my bum" yells at an increasingly hysterical rate. 
You haven't purchased it already? There's plenty of other modes to sink into as well, involving basketball hoops and gluttonous goo. An excellent co-op experience for up to four players. 
23. Captain Toad: Treasure Tracker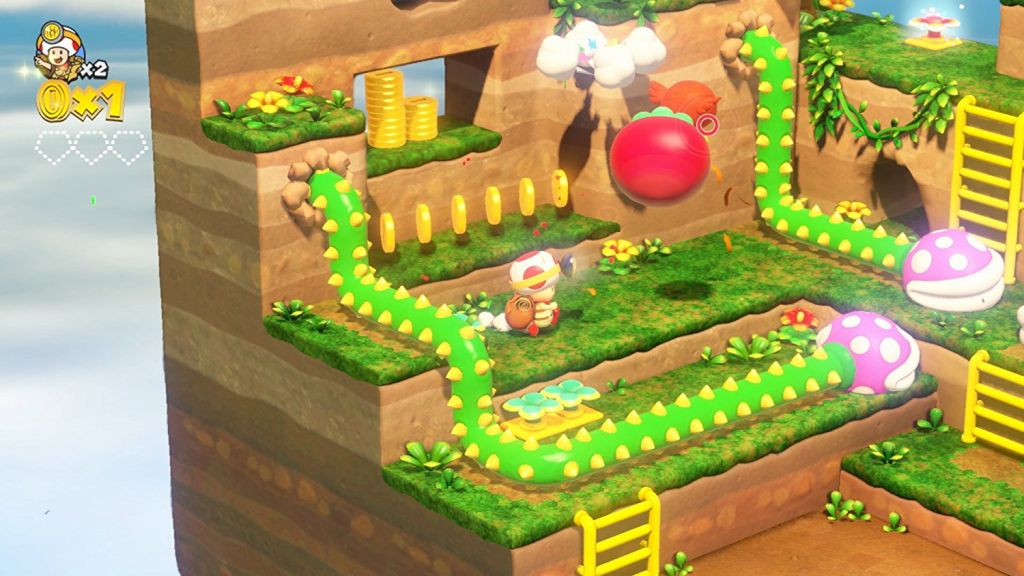 Captain Toad Treasure Tracker is a hidden gem (Picture: Nintendo) 
Pulled from Super Mario 3D World on Wii U, the Captain Toad segments were given their own standalone title which became an overlooked gem on Switch. 
As a character who can't jump, you're tasked with guiding Captain Toad across various diorama puzzles featuring notorious faces from the Mushroom Kingdom - clearing pathways and securing a route to the goal. It's not exactly taxing but it's a perfect fit for a charming, laidback sessions with the console. 
24. Xenoblade Chronicles 2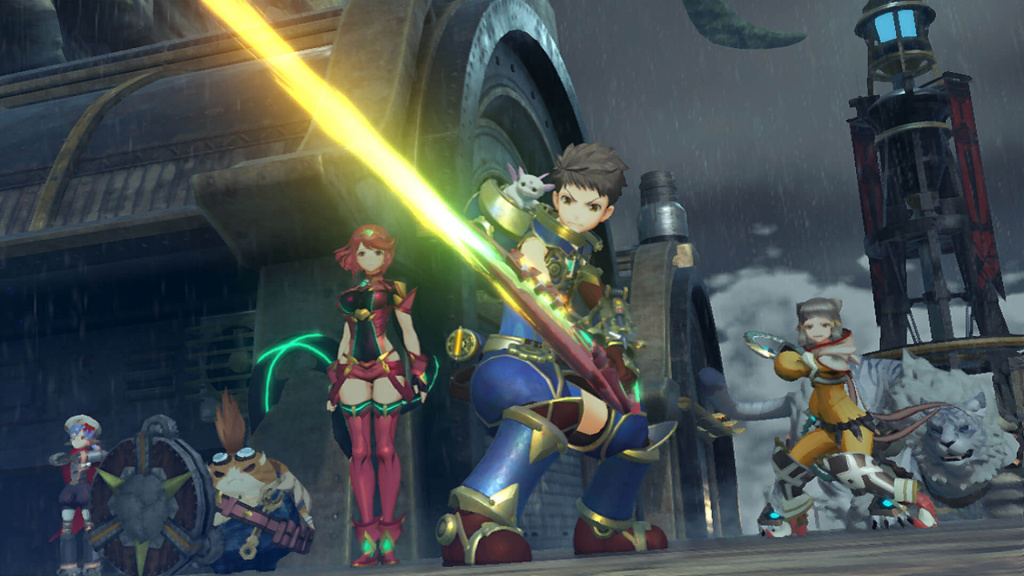 Xenoblade Chronicles is the big exclusive JRPG on Switch (Picture: Nintendo) 
The other great JRPG on Switch, Xenoblade Chronicles 2 developed by Monolith Soft is a worthy sequel to one of the best games in the genre. 
If you haven't played the first, you can buy the recently released remastered version on Switch too - giving you another 80 hour plus adventure. 
25. Shovel Knight: Treasure Trove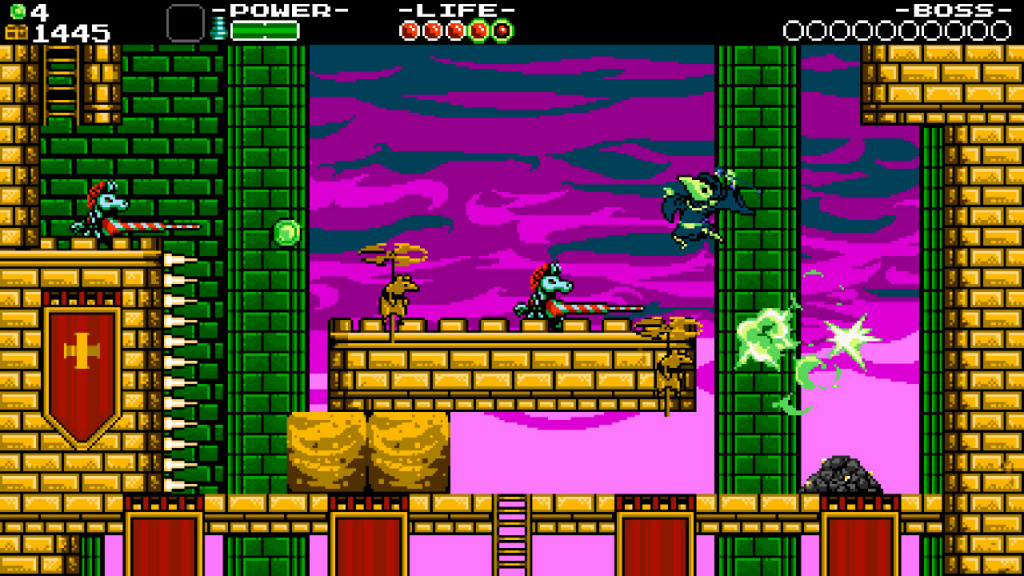 Shovel Knight has been a huge hit 
Shovel Knight is a retro platformer which feels like it's pulled from the SNES era, while providing something fresh to keep it away from nostalgia catnip. 
This full version of Shovel Knight also features DLC expansions Plague of Shadows, Specter of Torment and King of Cards, offering new characters to play as.