Nintendo has announced The Legend of Zelda: Skyward Sword HD for Nintendo Switch. 
This remastered version of the 2011 Wii title adapts the unique controls for the Switch console, allowing you to replicate the motion controls using the Joy-Cons.
Alternatively, they've also made it possible to play Skyward Sword with button controls too - so it can be played in handheld mode and on the Nintendo Switch Lite. This is done by tilting the right control stick in the direction you want to swing your sword. 
The HD remaster of Skyward Sword will release on 16th July, with special Joy-Cons based on the Master Sword and Hylian Shield set to coincide with its release.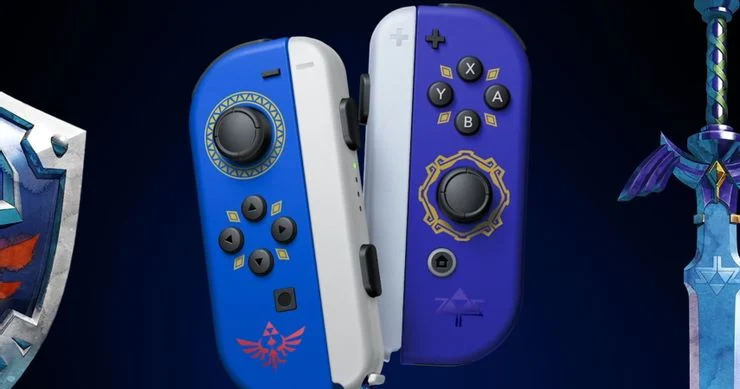 Say hello to Zelda Joy-Cons (Picture: Nintendo)
While many expected an update for Zelda: Breath of the Wild 2 during Nintendo's latest Direct, series producer Eiji Aonuma explained they had no news to share at this point, stating: "Development is proceeding smoothly and we should be able to bring you some news this year". 
This might raise alarm bells for those hoping Breath of the Wild 2 would release in 2021, although it's unclear at this point what Nintendo's next big Switch game could be if it doesn't hit this year. 
The Legend of Zelda: Skyward Sword HD releases 16th July on Nintendo Switch.