In a surprise Nintendo Direct, the company has announced Mario Kart Live: Home Circuit - a new Mario Kart game which uses real toys and augmented reality. 
Using special gates, players can create their own courses in the real world and race a bundled Mario Kart toy around the track. This toy uses augmented reality technology to then show you driving around the course through your Nintendo Switch. 
Local multiplayer is available up to four players. While you can also race Koopalings around the track, you'll need other physical karts to play local multiplayer with friends.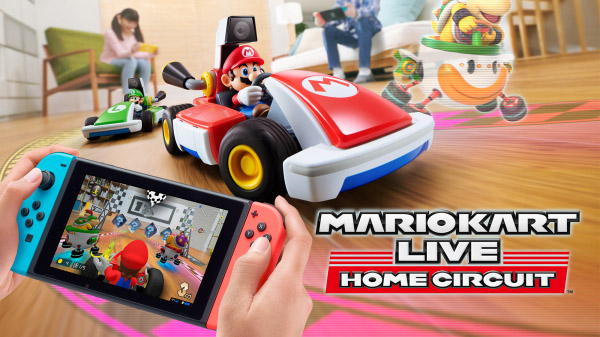 Mario Kart Live: Home Circuit arrives in October (Picture: Nintendo) 
Mario Kart Live: Home Circuit will be released in either a Mario or Luigi set, which comes with one kart, track pieces and the game. 
The Mario and Luigi sets are currently priced at $99.99, with a UK price yet to be released.
Mario Kart Live: Home Circuit releases 16th October on Nintendo Switch.