We recently talked about
who Albert is
, the meme account which Ratio's celebrities on Twitter. The person even joined esports organization Luminosity Gaming in December, as they signed their first "meme account". 
Out of the blue, Albert is now banned on Twitter, and some are wondering why this happened.
Albert gets banned on Twitter
After joining Twitter in September 2020, Albert already amassed 552,000 followers. This is an impressive feat in itself, he Albert achieved this by the power of tweets with exceptional Ratio or ratioing celebrities.
When you head to Albert's account right now,  you will see it has been suspended with the only explanation being "Twitter suspends accounts which violate the Twitter Rules."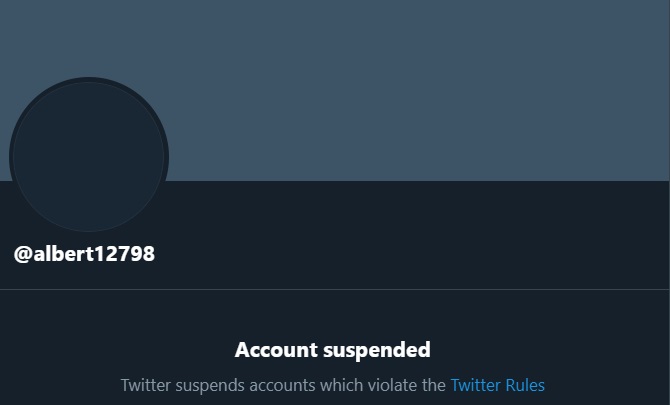 (Picture: Twitter)
No one knows exactly why Albert has been banned. However, not everyone thinks the account is funny, and some are even happy Albert got the banhammer from Twitter. This might even be the reason for Albert's ban.
Will Albert be back on Twitter?
It appears Albert will be back if a Tweet from Luminosity Gaming on 12th January 2021 is anything to go by.
Luminosity Gaming simply stated on Twitter that: "Albert will be back. We're talking to Twitter."

(Picture: Twitter)
For those who don't know the connection, Albert got the signing when the account simply tweeted "that's easy" in reply to Luminosity Gaming tweeting: "If you get 100,000 likes on your reply to this tweet, you get to join Luminosity." 
Albert managed nearly 130,000 likes, 4,300 retweets, and only 881 comments; an exceptional ratio, and much higher than Luminosity Gaming's original tweet at only 21,000 likes.
At the time of writing, Albert remains banned on Twitter but according to Luminosity Gaming, the Ratio king will be back in action.