Even before the launch of The Last of Us 2, the game has seen a lot of hate from certain members of the gaming community. There has been a bit of controversy, leaks, and more. Now, the director of The Last of Us 2, Neil Druckmann, has shown some of the hate mail he has received and responded to the online harassment.
Neil Druckmann hate mail
The 41-year-old Israeli-American developer, Neil Druckmann, is the Vice President of Naughty Dog, but this doesn't mean he is immune to hate mail from disgruntled fans.
We recently reported how Laura Bailey is receiving death threats over her role of Abby in The Last of Us 2. Neil Druckmann has now come out to share some of the hate mail he has also received since the game released.
Late on the 5th of July, Neil Druckmann took to Twitter, sharing some disgusting hate mail. This hate mail includes transphobic, homophobic, anti-Semitic, and racist comments.
You can love or hate the game and share your thoughts about it. Unfortunately too many of the messages I've been getting are vile, hateful, & violent. Here are just a handful of them (feel it's important to expose.) Trigger Warning: transphobic, homophobic, anti-Semitic, etc. pic.twitter.com/uR9vpGgYQa

— Neil Druckmann (@Neil_Druckmann) July 5, 2020
Neil Druckmann has since received a tonne of positive support from big names in the industry, including Cory Barlog, the creative director of Santa Monica Studio, responsible for the iconic God of War franchise.
fuck these people, man. even when I have zero fucks left to give, fuck them.

— Cory Balrog 🖖 (@corybarlog) July 5, 2020
While everyone is entitled to their opinion on a game, and its story, there is no excuse for hate mail such as the examples Neil Druckmann has received since the release of The Last of Us 2.
Laura Bailey responds
First off, Neil went on to thank fans, colleagues, and just about everyone else who supported him through all this, stating: "Thanks for all the incredible words of support. Just know, that despite all this, if somehow the lord gave me a second chance at making this game, I'd do it all over again.
"Onto more positive things. Like burrito appreciation threads."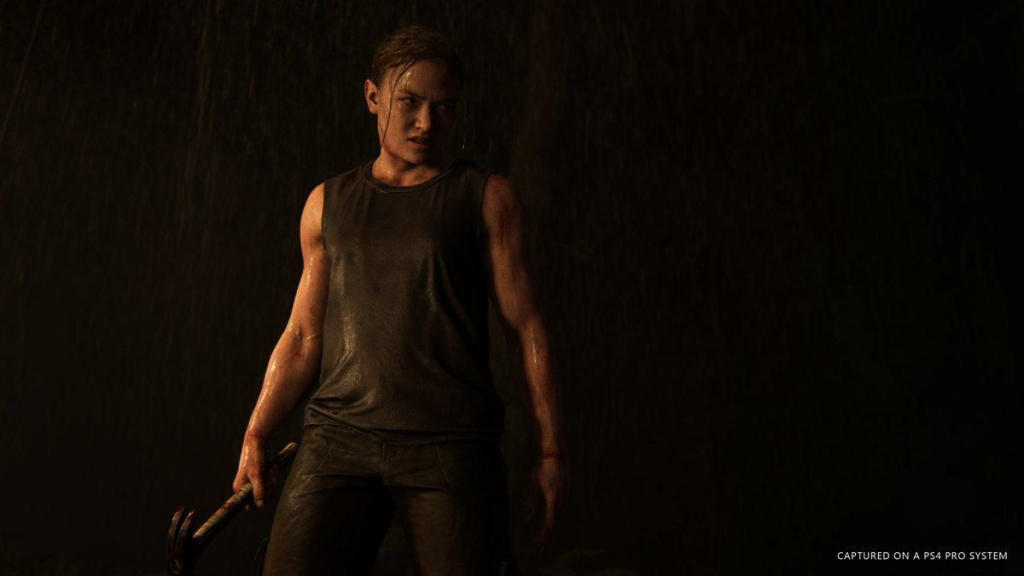 Abby in The Last of Us 2 (Picture: Naughty Dog)
We've spoken about Laura Bailey getting death threats for her role in The Last of Us 2. Now, the voice actress has come out in support of Neil, explaining how he has taken a lot of hate for the game as well.
Any threatening messages I've received, I know you've been getting tenfold. And still you've offered me a shoulder for support. ❤️ This is heartbreaking and horrifying.

— Laura Bailey (@LauraBaileyVO) July 5, 2020
While the hate mail will likely continue, cause this is just how the internet is, it is great to see positive support for both Neil Druckmann and Laura Bailey.