The Ubisoft Foward event which took place earlier in July didn't disappoint. We saw the reveal of Far Cry 6, as well as several other exciting titles on display, including Hyper Scape and Watch Dogs Legions, and more.
A few games which are expected to release early next year, such as Rainbox Six Quarantine and Gods & Monsters, were absent. These titles are probably what the next Ubisoft Forward event is about. 
Next Ubisoft Forward event details
During the publisher's Q1 earnings call, the next Ubisoft Forward event was revealed. While no specific date or other details were provided, Ubisoft did say the event will take place in September 2020.
At the time of writing, the publisher did not reveal any other details, but judging from the previous Ubisoft Foward event, you will be able to watch it on the official Ubisoft YouTube channel, embedded below.
Time should also stay roughly the same, so expect the event to take place at roughly 21:00 UK time. The date has not been revealed as of yet.
What to expect from Ubisoft Forward
Since Ubisoft didn't share any details, it is hard to say what exactly you can expect from the next Ubisoft Forward event. However, if we read between the lines of the Q1 earnings call, there's a very good chance we could see Rainbow Six Quarantine, as well as Gods & Monsters.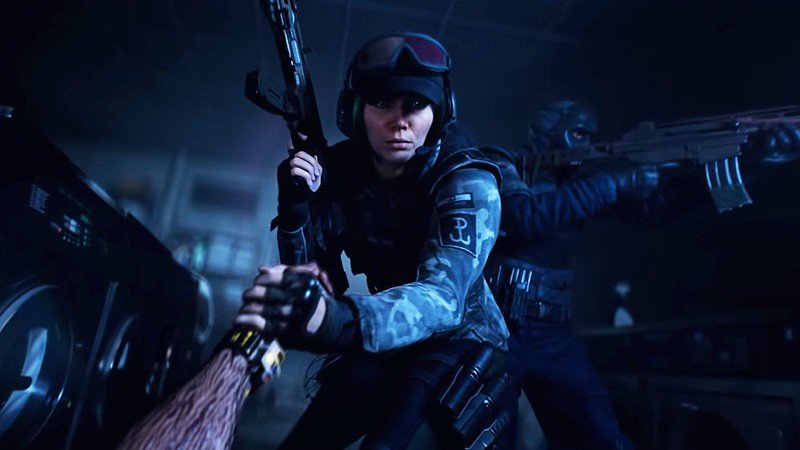 Rainbow Six Quarantine is a PVE co-op title (Picture: Ubisoft)
Both these games, according to Ubisoft CFO Frédérick Duguet at the Q1 earnings call, are still on track for release in this fiscal year. This puts the release date for both games before 31 March 2021. 
Rainbow Six Quarantine, for those who don't know, is a PVE cooperative shooter with zombies, which was scheduled to release before April 2020 when the game was first announced. Due to the COVID-19 global pandemic, however, things changed. 
Then, we have Gods & Monsters, which is expected to release in early 2021. It is an open-world RPG by the studio who created the fantastic Assassin's Creed: Odyssey.
We will have to wait and see exactly what Ubisoft reveals at the next Ubisoft Forward event. There's still Skull & Bones, as well as Beyond Good & Evil 2 to consider, or even a completely new game we haven't heard about yet. 
Lockdown: Xbox Series X new details and Watch Dogs Legion (16.07.2020)