NieR Replicant ver.1.22474487139 will be released on 23rd April in western territories, Square Enix has announced. 
During a comical livestream for the Tokyo Game Show titled the "We Have A Decent Amount of Info" special, the developers announced the remastered version of NieR Replicant will be released on 23rd April in the west, while Japan will get it a day earlier on 22nd April. 
There will also be a special White Snow Edition, which includes a set of pins, voiceover scripts and soundtrack CDs with tracks specially chosen by the devs.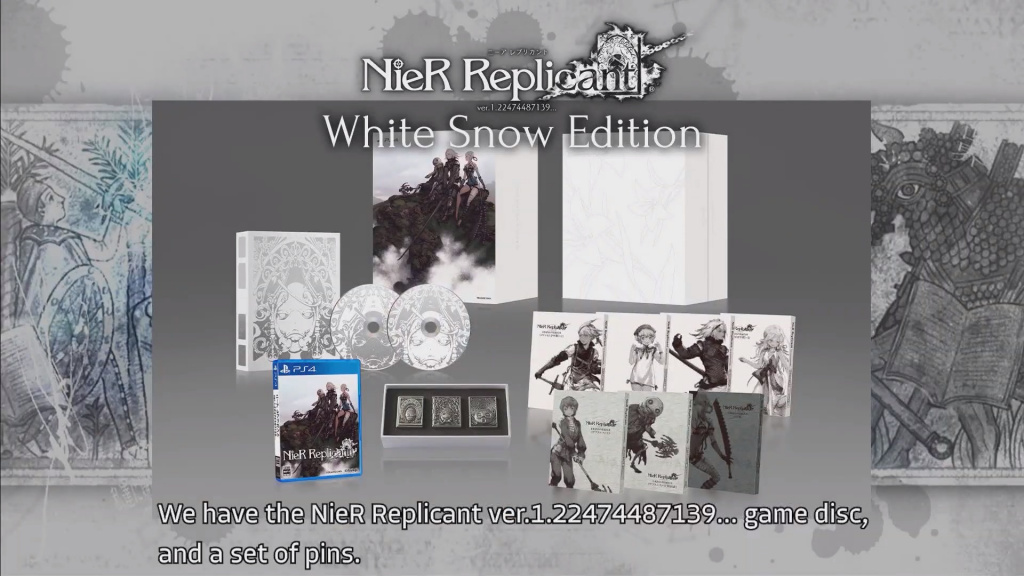 The special edition of NieR Replicant for Japan
The special edition however is yet to be finalised for Europe and North America, with the developers stating contents may be different compared to this Japanese version. 
They also showed off gameplay footage, showing the new world with its vastly upgraded visuals. 
NieR Replicant ver. 1.22474487139 is an upgraded remaster of the original which released for PS3 in 2010, and acts as a prequel to breakout hit NieR: Automata. 
If you fancy picking up NieR: Automata, it's also now 50% off on all platforms - and you really should check it out. 
Nier Replicant will release on PlayStation 4, Xbox One and Steam on 23rd April.