Sony's PlayStation 4 has been the undisputed console leader for the current generation, largely thanks to an excellent line-up of exclusive titles. 
From the PlayStation 4's outset, Sony doubled down on its message of prioritising games above anything else - which proved the winning formula with consumers against Microsoft's Xbox One.
The messaging however wasn't hollow bluster, packing a huge amount of games that offer variety and innovation through the blockbuster production. Looking for your next fix? Here's what you need to play. 
(As a general rule, we've discounted remakes or remasters unless they offer a substantially different experience from the original. So while Grand Theft Auto V doesn't qualify, Resident Evil 2 Remake does. We've also discounted VR games, with a separate list set to come later).
1. Bloodborne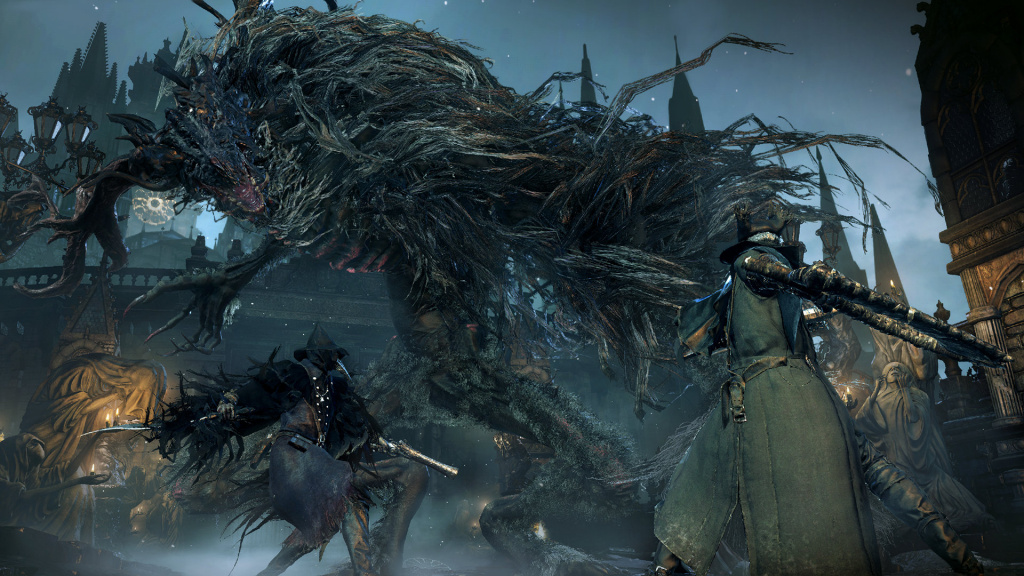 Bloodborne is a masterpiece (Picture: FromSoftware) 
FromSoftware's first jump into new territory following the success of Dark Souls is arguably their finest creation, remixing the fundamentals of their prior series with a new lean on aggressive combat. 
It helps the whole package is stunning to behold, offering the best creature designs in gaming and gothic landscapes packed full of surprises. If you can get over its brutal opening hours, Bloodborne is an essential, uncompromising experience. 
2. The Last Of Us Part 2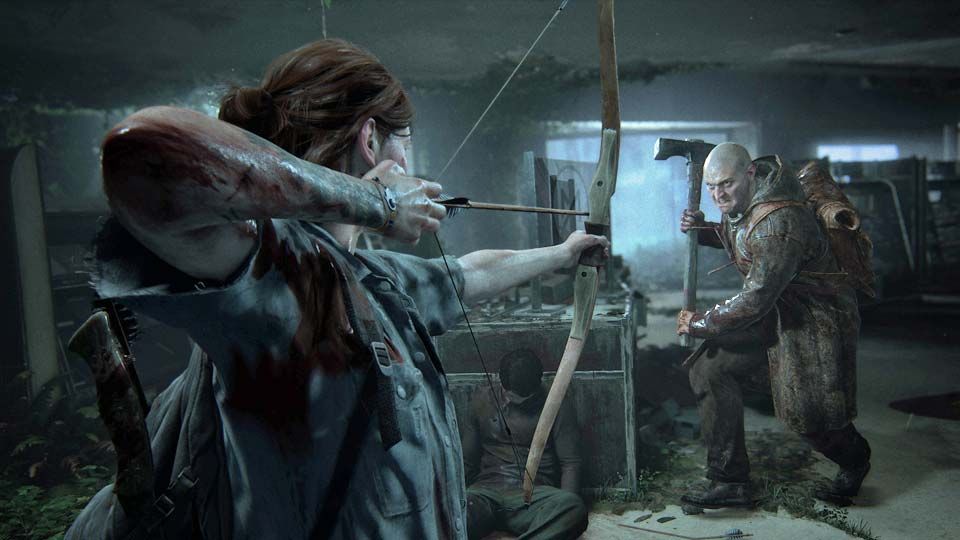 Ellie takes centre stage in The Last Of Us Part 2 (Picture: Naughty Dog) 
Naughty Dog's enormous sequel is a staggeringly ambitious project, representing a benchmark in gaming storytelling and polished production value.
While it's length, double the original, may prove its most divisive element, it's hard not to admire the bold choices and scale in this daring sequel which takes no half measures. 
3. The Witcher 3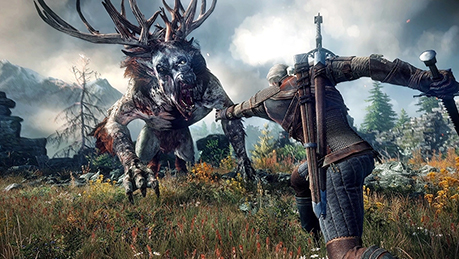 The Witcher 3 is CD Projekt's Red breakthrough hit (Picture: CD Projekt Red) 
The Witcher 3 is one of the best open-world games ever made, driving the majority of excitement behind CD Projekt Red's follow-up Cyberpunk 2077.
The combat can be slightly laborious but it's easy to forgive when you wrapped in a rich world filled with so many excellent quests. Even the side missions, whether hunting down terrifying creatures or assisting with townsfolk, always satisfy with surprise twists.
4. Red Dead Redemption 2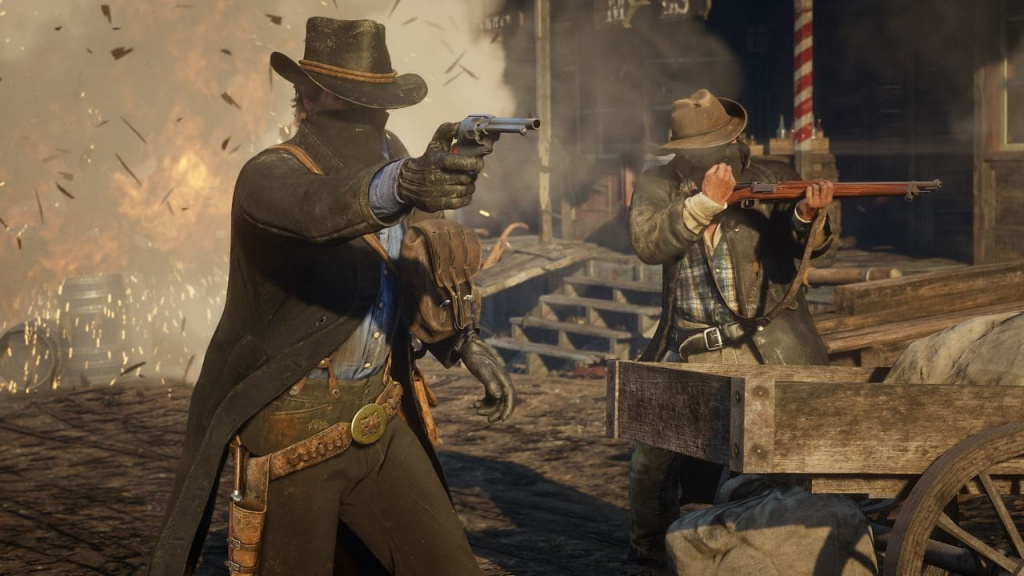 Red Dead Redemption 2 is the ultimate wild west experience (Picture: Rockstar) 
Rockstar followed-up their western masterpiece with an expansive, weightier and divisive sequel, pushing the hardware to its absolute maximum. 
The emphasis on realistic controls took some out of the experience, but much like  western movies of yore, this is a methodical, lengthy tale where wandering the open plains delights just as much as the train robberies. Arthur Morgan and Dutch van Der Linde are also, arguably, the best characters in Rockstar's arsenal.
5. Persona 5 Royal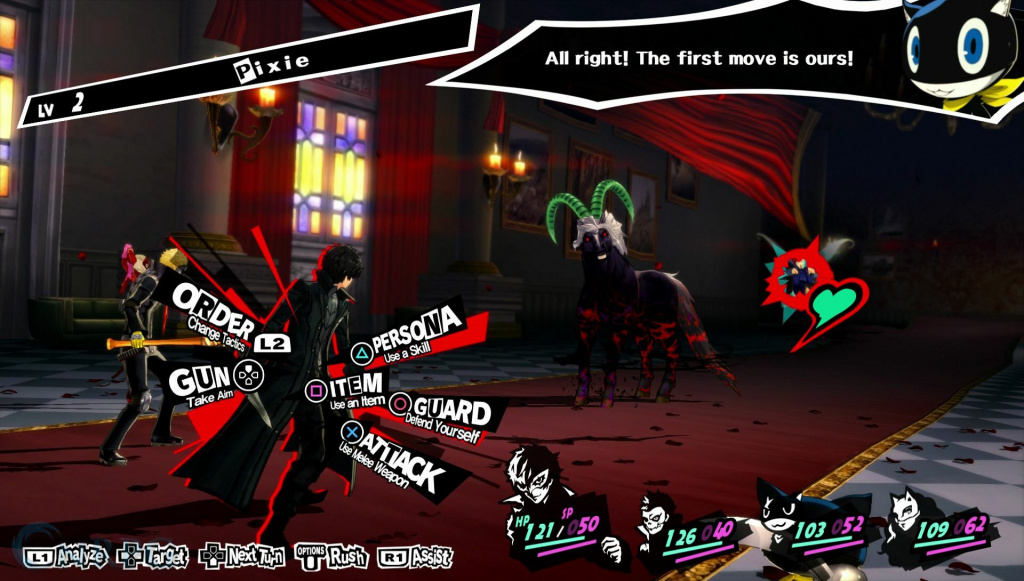 Persona 5 is the best JRPG of the generation (Picture: Atlus) 
Usurping Final Fantasy as the leading JRPG franchise, Persona 5 became a new benchmark for the genre - filled with memorable characters, a compelling combat system and an irresistible soundtrack for over 100 hours. 
Persona 5 Royal, released in 2020, is the best version of the title - adding worthwhile additional content onto an already unmissable package. 
6. God of War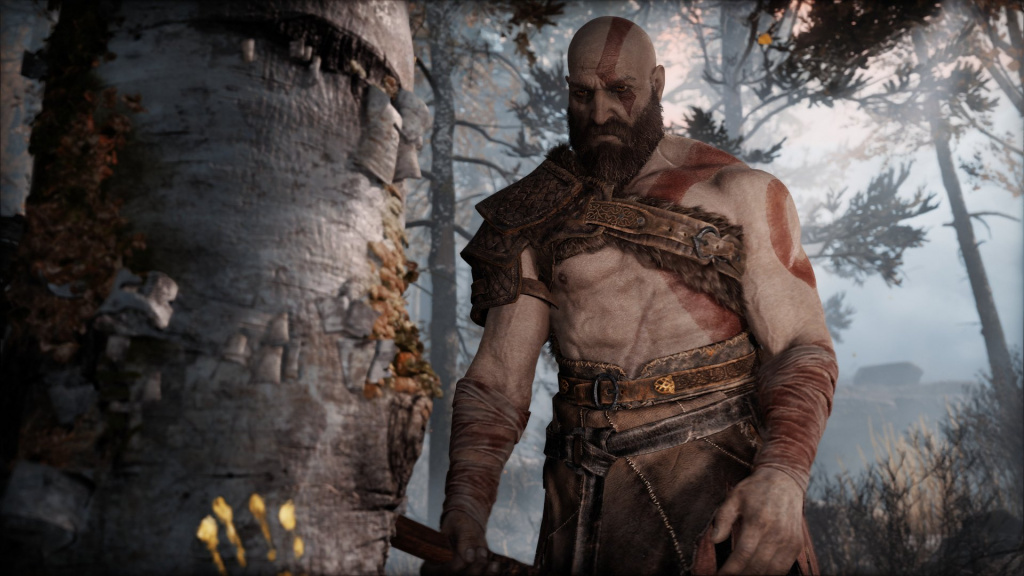 God of War reinvented the series (Picture: Sony) 
While the revamped daddy Kratos met some hesitation upon its initial reveal, this rebirth of the franchise became one of the best action games on the system. 
Switching from Greek to Norse mythology, God Of War managed to make the story an unlikely highlight of the experience, while delivering one of the most satisfying axe-throws in the entirety of gaming. 
7. Metal Gear Solid 5: Phantom Pain

Metal Gear Solid 5 might be the best stealth game ever (Picture: Konami) 
Hideo Kojima's last Metal Gear Solid title before departing Konami was a spectacular culmination and reinvention of the series - switching to an open-world with a huge roster of gadgets to take down foes. 
While it's unclear how Metal Gear Solid will continue without Kojima's influence (gulp, Metal Gear Survive), this is an excellent way to end his reign on the franchise.
8. Resident Evil 2 Remake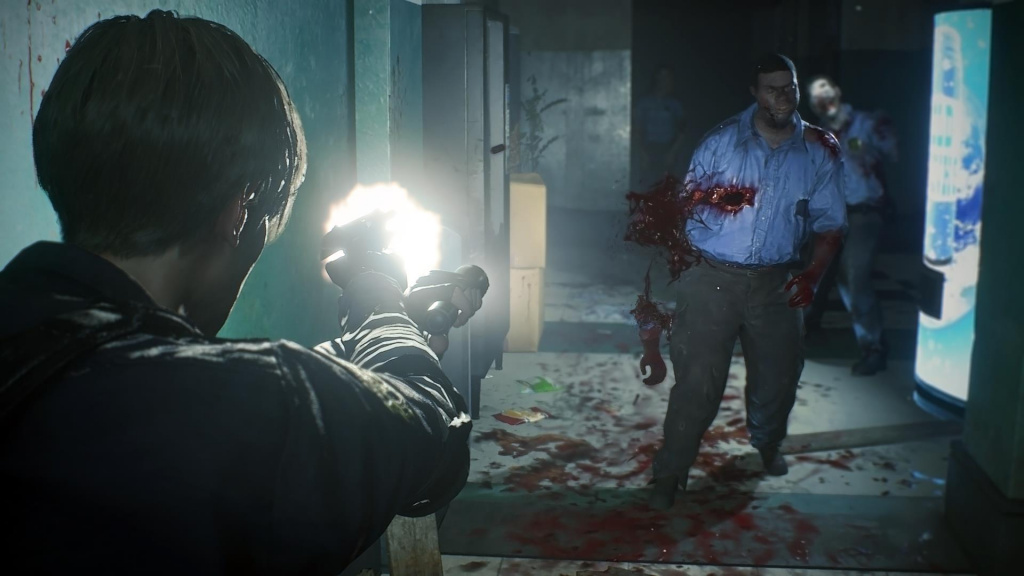 Leon Kennedy was back with a bang (Picture: Capcom) 
Arguably one of the best remakes ever, Resident Evil 2 was given a fresh lease of life in 2019 with incredible visuals, a reworked third-person perspective and the inclusion of Mr. X. 
With campaigns for both Leon Kennedy and Claire Redfield, there was a surprising amount of meat too on one of the best next-gen horror experiences.
9. Marvel's Spider-Man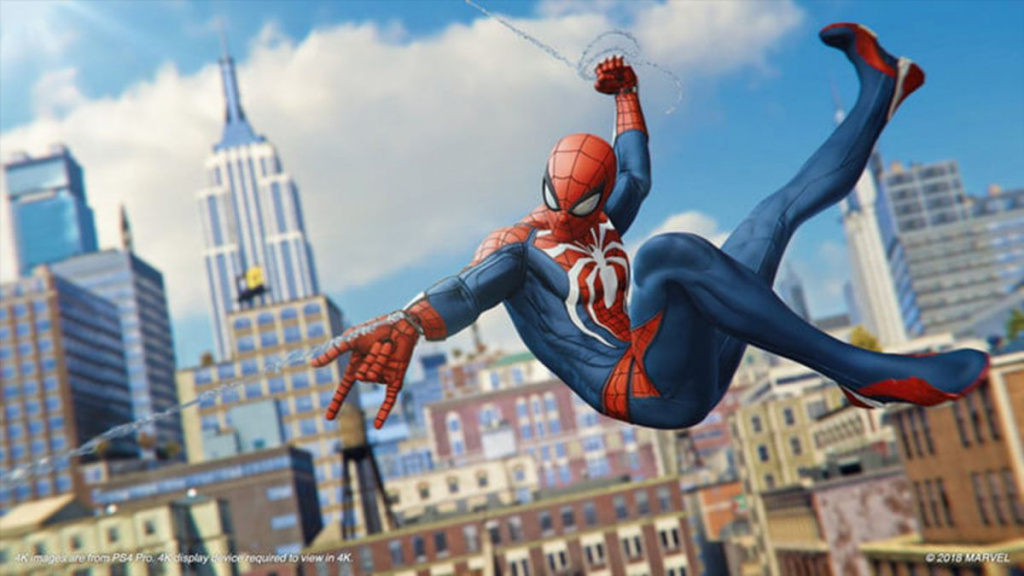 Spider-Man is one of the best comic book gaming adaptations (Picture: Insomniac)
While it might fall just behind Batman Arkham Asylum in the best superhero gaming adaptations, Spider-Man from Insomniac Games is a close runner-up. 
With an open-world New York to swing around, along with an excellent photo mode, Spider-Man has never felt better to play as. It features an abundance of famous villains too, designed to make any Marvel fan squeal. 
10. Uncharted 4: A Thief's End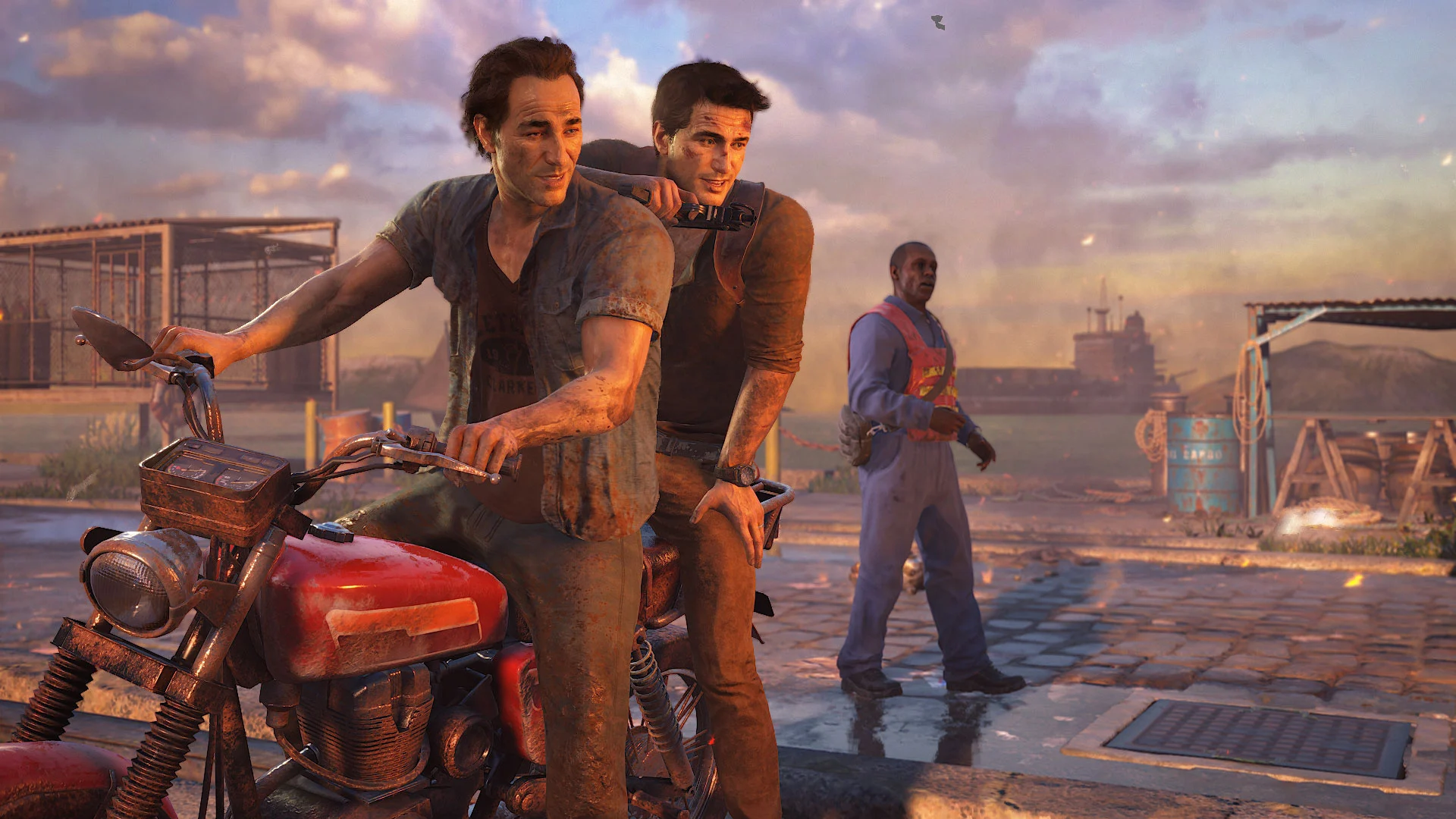 Uncharted 4 ended Nathan Drake's story (Picture: Naughty Dog) 
Nostalgia may place Uncharted 2 as the series pinnacle in people's minds, but it's the fourth entry which will stand the test of time. An explosive and contemplative end to Nathan Drake's story where developer Naughty Dog took the best lessons from The Last Of Us and expanded Uncharted's gameplay formula. 
With stunning visuals and memorable set-pieces, Uncharted has never played or looked as fantastic as it does in A Thief's End.
11. Overwatch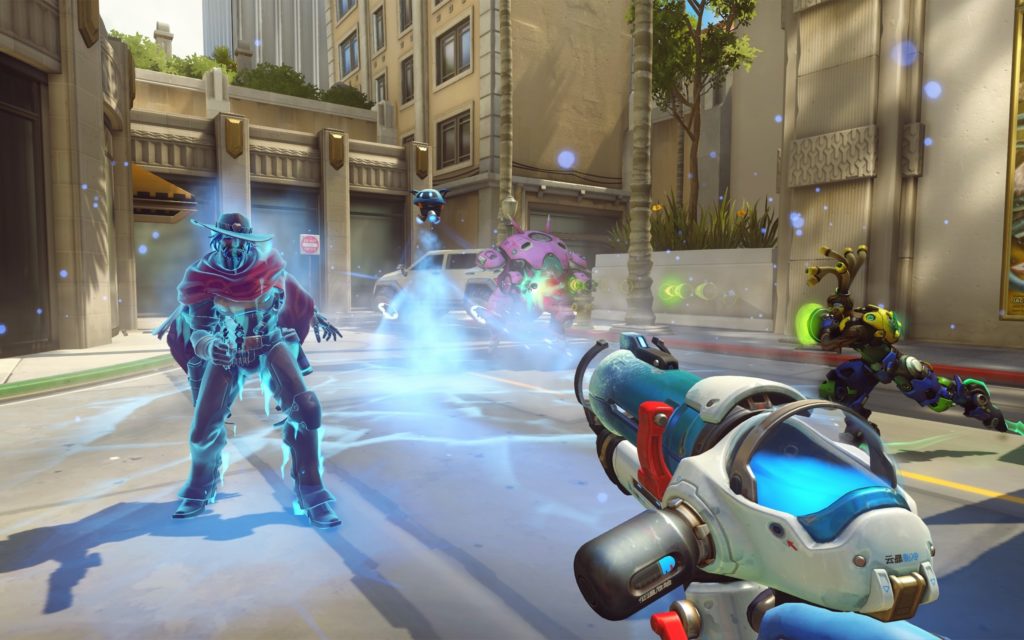 Overwatch became a breakout shooter (Picture: Blizzard) 
While momentum behind Overwatch has dipped with the sequel announcement, Blizzard's shooter became one of the biggest breakout shooters of the generation thanks to its fast, fluid gameplay and incredible presentation. 
With memorable characters like Tracer, Lucio and Hanzo transcending into the pop culture zeitgeist, with the former in Steven Spielberg's Ready Player One, Overwatch is a franchise which won't be fading away anytime soon. 
12. Dishonored 2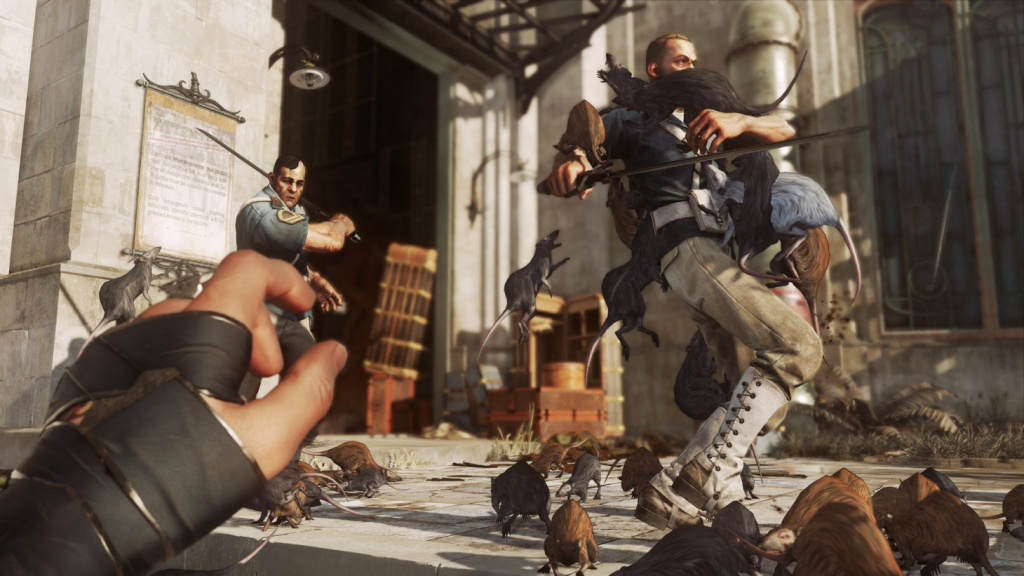 Dishonored 2 is an overlooked gem (Picture: Bethesda) 
Building on the original with more powers and weapons to play around with, Dishonored 2 is an overlooked classic which features some of the smartest level design in recent memory. 
The DLC Death Of An Outsider is similarly excellent too, with the full collection always on sale at an absolute steal.
13. Titanfall 2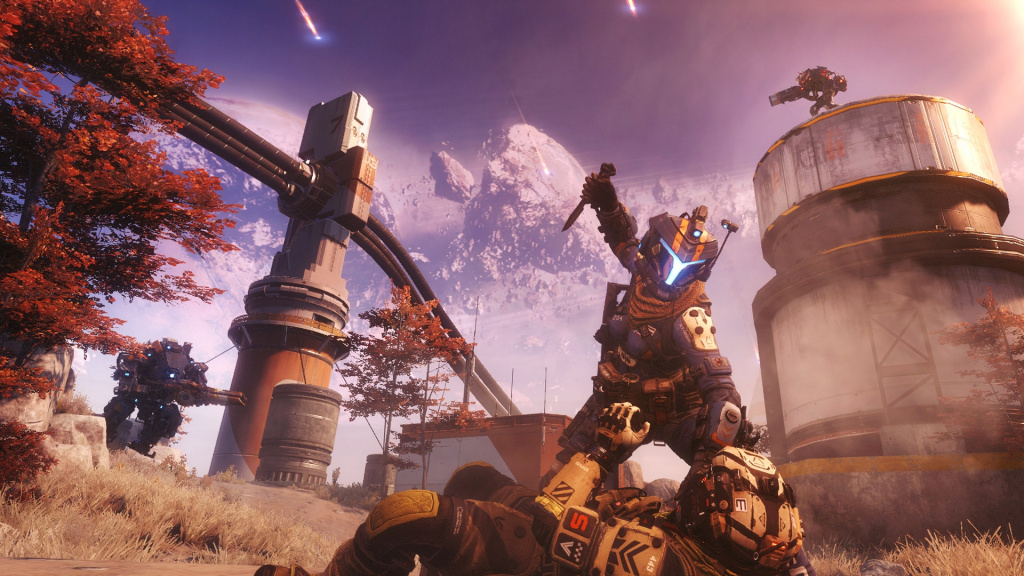 Will there ever be a Titanfall 3? (Picture: Respawn) 
While the Battle Royale genre has largely dominated the FPS space this generation, Titanfall 2 is arguably the best traditional shooter there's been over the past decade. 
Building on the stellar foundations of the original, this features more titans, crazier action, and an unmissable single-player campaign.
14. Sekiro: Shadows Die Twice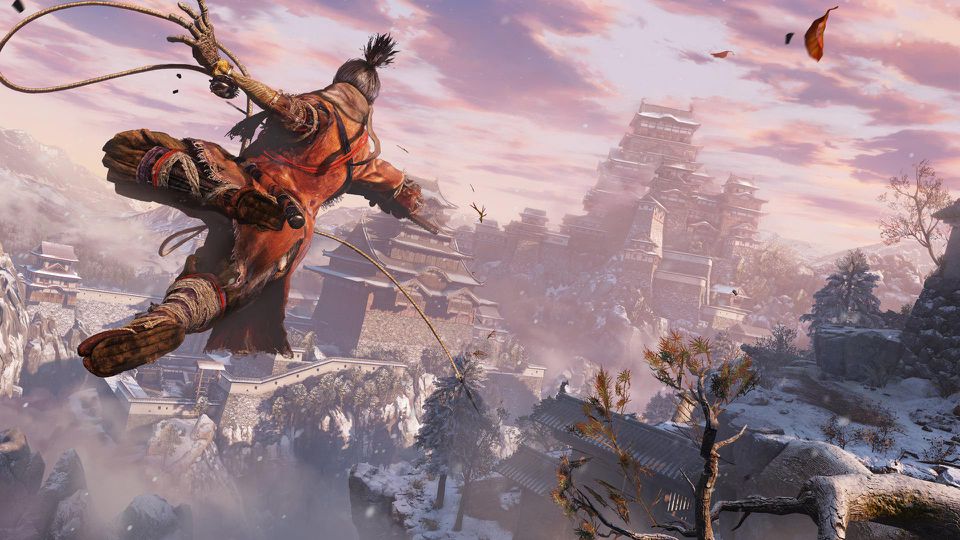 Sekiro provided a new kind of challenge (Picture: FromSoftware) 
While 'Soulsborne' fans will always argue over FromSoftware's best title, Sekiro: Shadows Die Twice is undoubtedly the most difficult to master. 
If you have patience to grapple with the rhythmic combat mechanics, Sekiro rewards players in abundance - with inventive bosses, memorable encounters and a level of bragging rights unrivalled in gaming. 
15. Destiny 2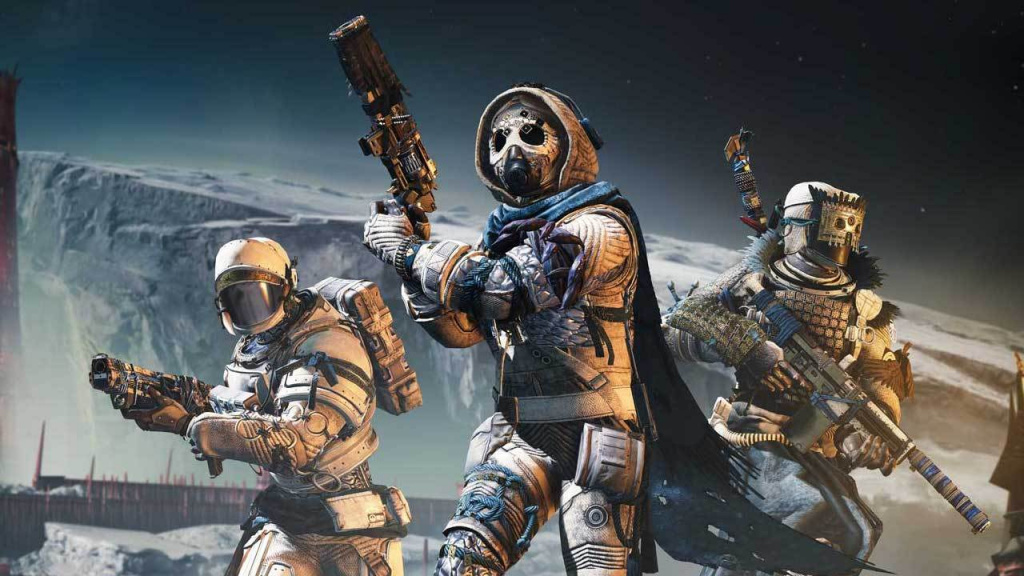 Destiny 2 has a huge future ahead (Picture: Bungie) 
Bungie may have met a disgruntled player base upon Destiny 2's release, resetting progress for those who dedicated hours into the original, but the developer appears to have learnt its lesson with their future plans.
With a number of expansions since and beyond, Destiny has cultivated a huge community of players through its excellent gunplay and squad-based raids - being the best example of a first-person shooter MMO on the market.  
16. Doom Eternal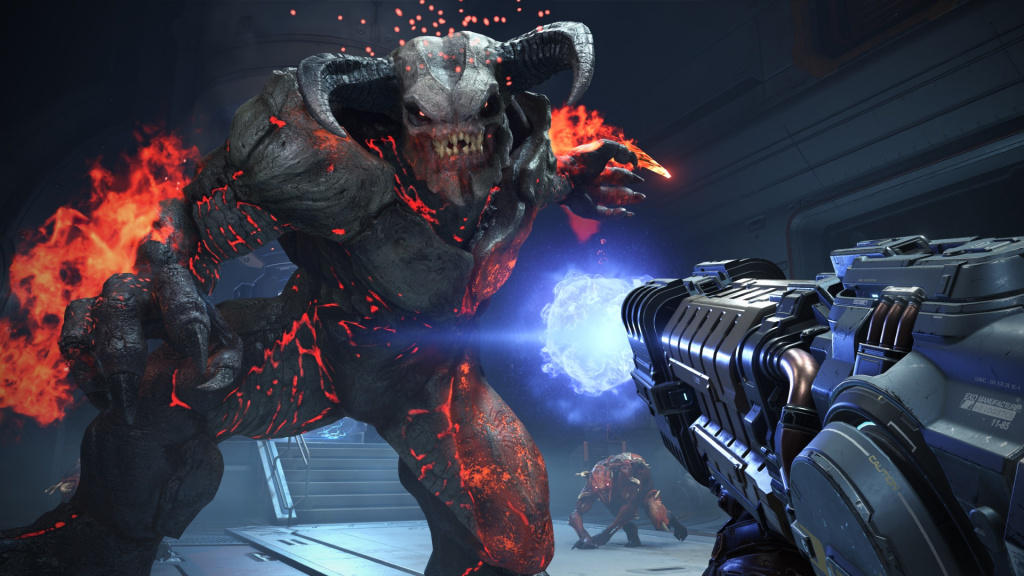 Doom Eternal built on the original in every way (Picture: Bethesda) 
iD Software improved upon the original Doom 2016 reboot in every way with sequel Eternal, steering it closer towards a frenetic resource management sim which happens to take place in the depths of hell. 
With platforming elements and a surprisingly decent multiplayer, Doom Eternal is a well-rounded, chaotic shooter that's essential for anyone who misses old-school game design sensibilities. 
17. Undertale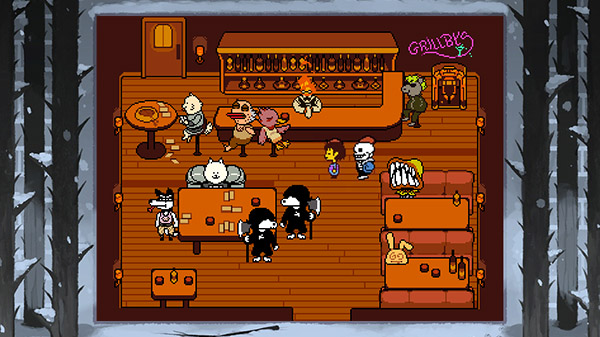 Undertale is an indie smash (Picture: Toby Fox) 
Created by Toby Fox, Undertale has become an indie phenomena through distinctive characters and humour which rewards those well seasoned in gaming culture. 
Coupled with an excellent soundtrack and a wealth of replay value, Undertale is one of the surprise gems which is easy to recommend on any platform. 
18. Death Stranding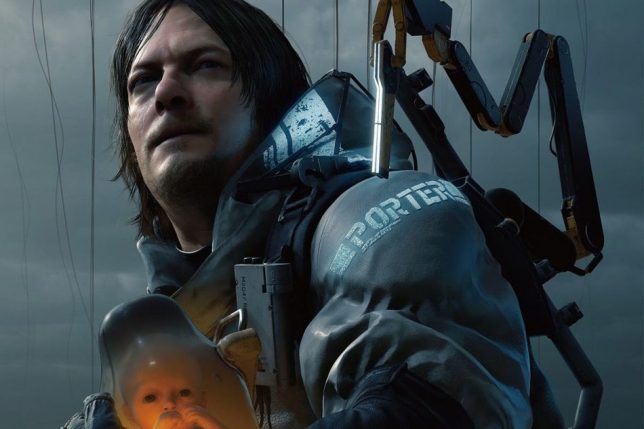 Death Stranding is now available on PC too (Picture: Kojima Productions) 
Hideo Kojima made his independent debut with Death Stranding, a delivery simulator where you have to build connections across vast landscapes as Norman Reedus aka Sam Bridges. 
While divisive upon release, Death Stranding's distinctive gameplay loop and quirks have only aged better with each passing traditional blockbuster release. Looking for something to truly surprise you? Death Stranding is your ticket.
19. Control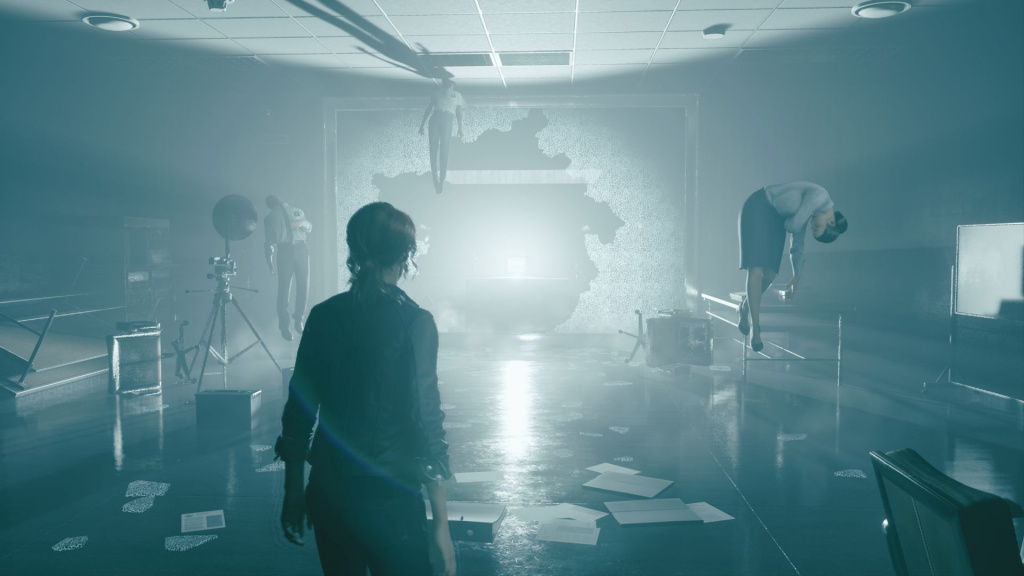 Control is a fantastic surreal action title (Picture: Remedy) 
Remedy Entertainment hit their stride with Control, combining their love for noir storytelling with incredibly engaging combat. 
It helps the location, the Oldest House, is such a fascinating place to explore - with bizarre paranormal activity meeting brutalist architecture. 
20. Hellblade: Senua's Sacrifice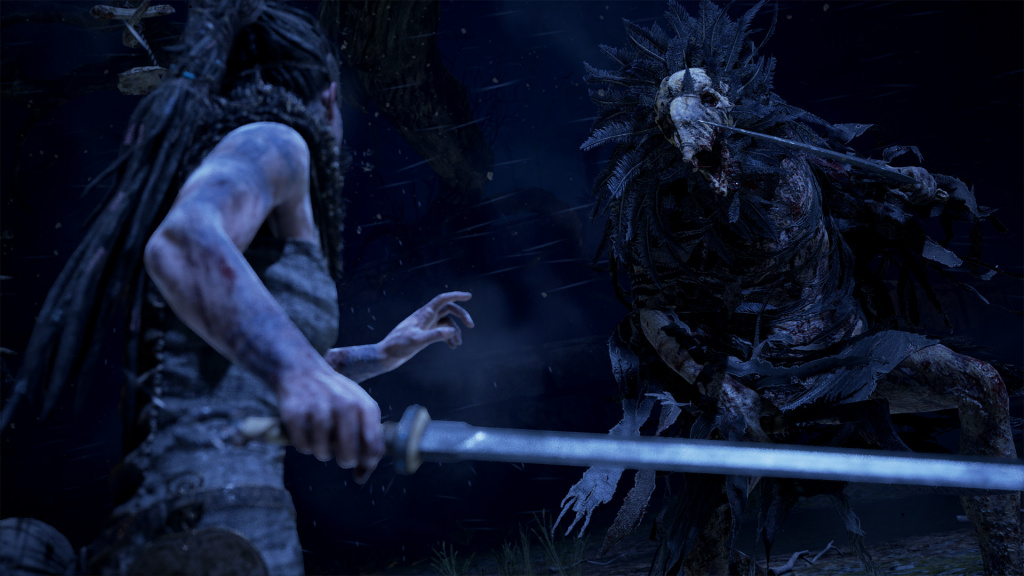 You've played nothing like Hellblade before (Picture: Ninja Theory) 
While the sequel will be exclusive to Xbox platforms, Hellblade: Senua's Sacrifice is an unforgettable experience available on almost all platforms - marking developer Ninja Theory's best work to date. 
With deep-rooted psychological horror themes and a consistently intense atmosphere, Hellblade isn't an experience for the faint-hearted, yet crosses into territory rarely explored in gaming storytelling. 
21. Life Is Strange 2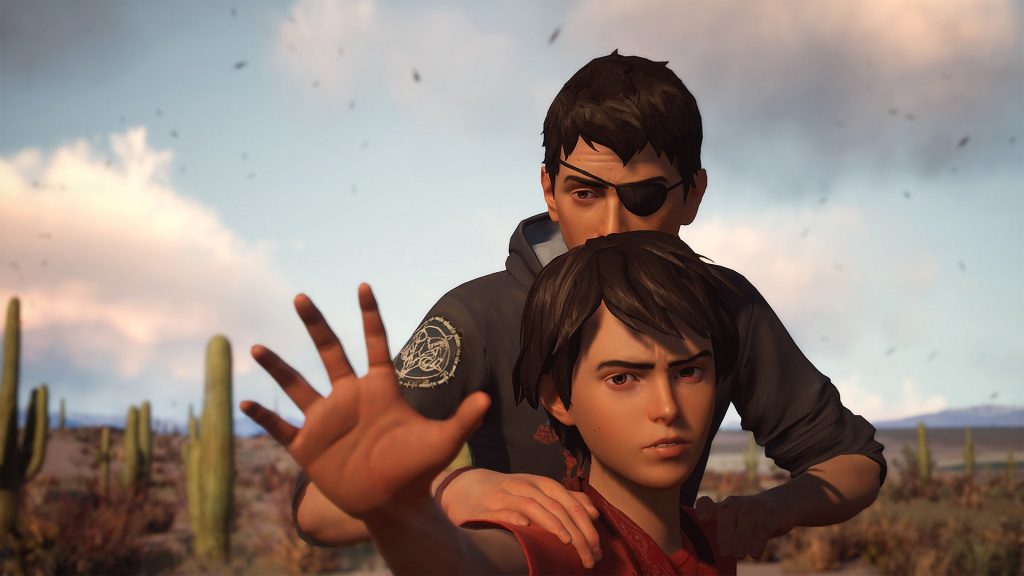 Life Is Strange 2 is an emotional narrative adventure (Picture: Dontnod) 
Developer Don't Nod Entertainment has carved a niche of its own with Life Is Strange, going above and beyond the constraints of previous narrative-driven adventures found in Telltale's wheelhouse with The Walking Dead.
While your favourite title might depend on your individual connections to the characters, Life Is Strange 2 felt like a big step-up for the studio - tackling mature themes and delivering an ending with greater emotional heft.
22. Dragon Ball FighterZ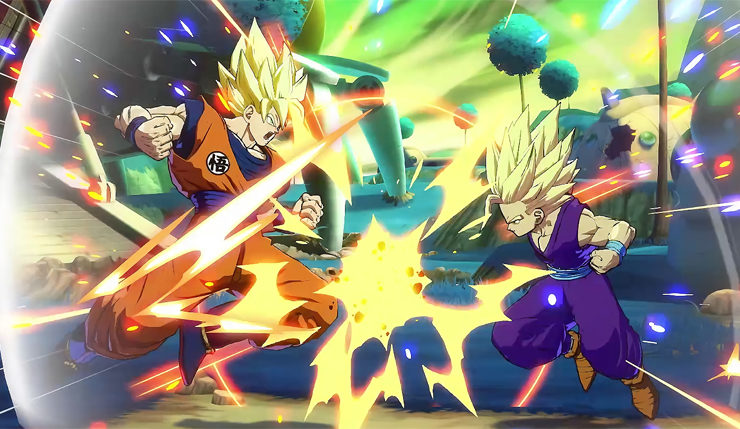 Dragon Ball FighterZ is the best Dragon Ball game ever made (Picture: Bandai Namco) 
While Mortal Kombat and Tekken have released strong new entries this generation, Dragon Ball FighterZ felt like a fresh take on fighting games than what we've previously seen before.
It helps that the whole package is catnip for Dragon Ball Z fans, offering a level of fan service supported by flashy accessible systems which pack a wealth of depth.
23. Monster Hunter: World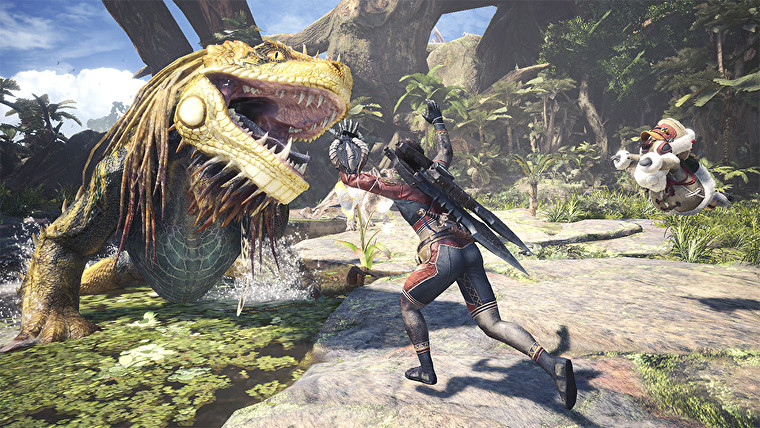 Monster Hunter: World is a beast (Picture: Capcom) 
Monster Hunter: World saw the series achieve a new western audience after being predominantly a Japanese craze, becoming the biggest selling-game in Capcom's history.
The impressive part is how the title doesn't feel diluted in any way, possessing a steep learning curve, difficult boss fights and the same compelling gameplay loop which made the Monster Hunter series such a standout. 
24. Nier: Automata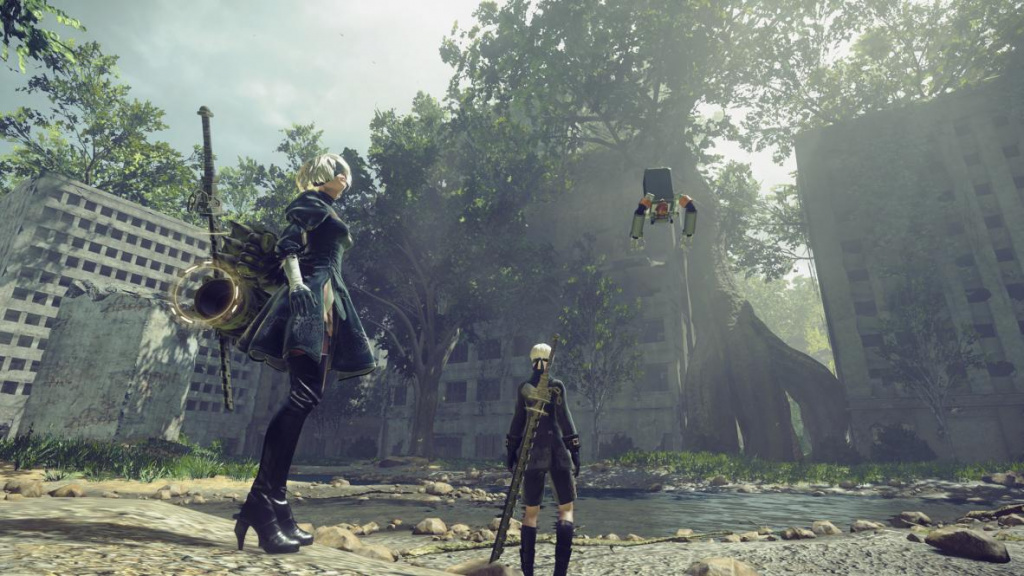 Nier: Automata is hybrid of gaming styles (Picture: Square Enix) 
A hybrid of gameplay styles, Nier: Automata is PlatinumGames operating at its most creative - combining RPG mechanics with hack and slash action, along with occasional bouts of shoot 'em ups and dialogue options. 
Completing the game is only half the experience too, with multiple endings and subsequent playthroughs showing the true colours of this overlooked gem. 
25. Horizon Zero Dawn

Horizon Zero Dawn gave PlayStation a new mascot (Picture: Sony) 
Guerilla Games switched from linear shooter Killzone to third-person open-world action for Horizon Zero Dawn, emulating what's come before with a fascinating premise and compelling robot beasts. 
It also gave PlayStation a new iconic character in Aloy, with sequel Horizon Forbidden West set to be released on PlayStation 5 next year.