After some flawed movie adaptations, a Resident Evil TV series has officially been commissioned by Netflix. 
The new series was announced via a screenshot of the official script, which comes from writer Andrew Dabb (Supernatural) and director Bronwen Hughes who has helmed episodes of The Walking Dead, Better Call Saul and 13 Reasons Why. 
The plot, interestingly, focuses around Albert Wesker's children as they move to "New Raccoon City" - which could point towards Jake Muller, who starred in Resident Evil 6, making an appearance. 
There's also the Project W incident which is touched upon in Resident Evil 5, where a eugenics project led to hundreds of children being adopted and given the 'Wesker' name.
When the Wesker kids move to New Raccoon City, the secrets they uncover might just be the end of everything. Resident Evil, a new live action series based on Capcom's legendary survival horror franchise, is coming to Netflix. pic.twitter.com/XWh5XYxklD

— NX (@NXOnNetflix) August 27, 2020
According to The Hollywood Reporter, the plot will take place across two timelines. The first will follow 14-year-old sisters Jade and Billie Wesker as they move to New Raccoon City. 
The second, over a decade into the future with only 15 million people left on Earth, will follow Jade, now aged 30, as she struggles to survive in a new world populated by terrifying monsters "while the secrets of her past - about her sister, her father, and herself - continue to haunt her".
The new series will consist of eight episodes, at one hour in length. Hughes will direct the first two episodes, with it unclear who will take the helm for the remaining six.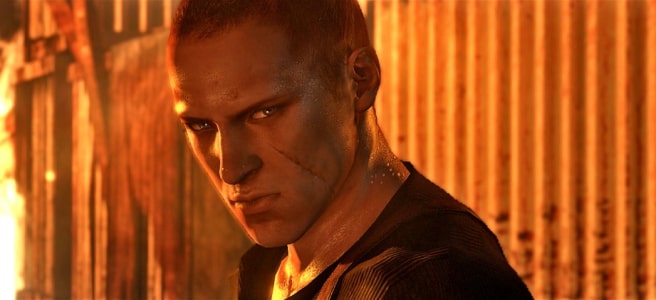 Jake Muller in Resident Evil 6 (Picture: Capcom) 
The Resident Evil franchise has spawned a staggering six movies starring Milla Jovovich, starting with 2002's Resident Evil and ending with 2016's Resident Evil: The Final Chapter. 
Netflix also appears to be doubling down on gaming adaptions following the success of The Witcher (although that was more based on the books), with TV shows based on Dragon's Dogma and Splinter Cell also on the horizon.