Bethesda Game Studios' first new IP in over 25 years, Starfield, has been a long time coming, and fans continue to anticipate what could be one of the biggest game releases of 2022.
While the team at Bethesda, including legendary game director, Todd Howard, has been vocal about the type of game Starfield will be, they have yet to reveal any Starfield gameplay.
Suffice it to say, there have been plenty of Starfield leaks throughout the years from an early build of the game, and it seems more leaks have now surfaced. Below you will find all the new Starfield leaked images, though keep in mind that they are not representative of the final product.
Starfield 2022 leaked screenshots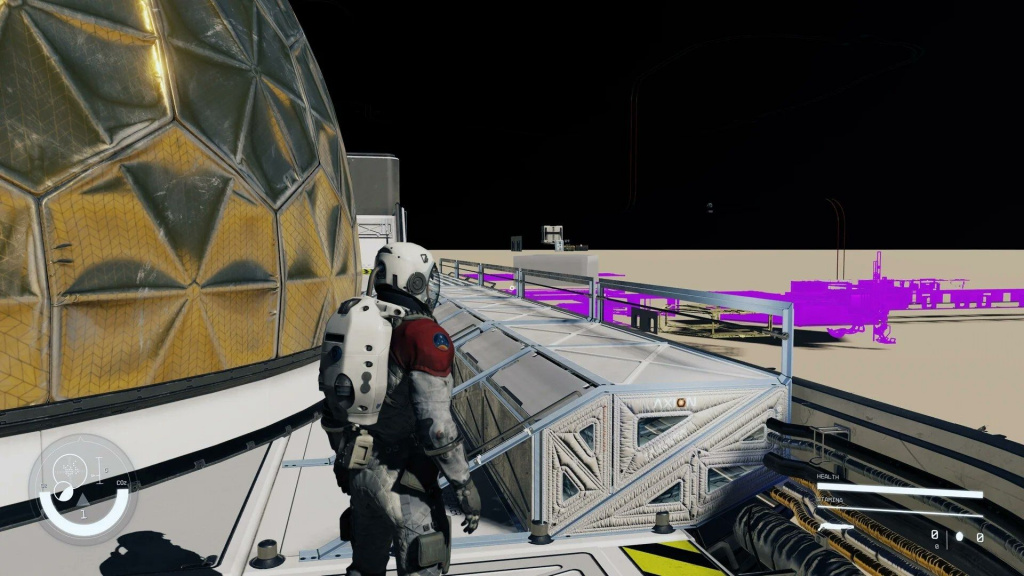 The latest Starfield leak consists of five new screenshots of the game from the early 2018 build. They were first posted on Reddit by a user called iTardavk, though has since then been picked up and confirmed to be legit by a multitude of notable Bethesda content creators and insiders.
Twitter user, SkullziTV, who posted some of the Starfield leaks back in 2021, took to Twitter to confirm that these new leaks are real though are from that same early 2018 build.
Here are more of images of the early 2018 build of Starfield that were posted last night. Two of these were posted last year already but were cropped a bit. Remember, this is NOT representative of the game's current or final state. This was VERY EARLY.#Bethesda#Xboxpic.twitter.com/Mdot7yC7ZR

— SKULLZI 💀🎮 (@SkullziTV) April 4, 2022
However, the leaker went on to post four additional Starfield screenshots that are different from the ones posted on Reddit. One of the leaked images posted by Skullzi shows the player character in a third-person perspective, analyzing square-shaped structures.
Unlike the previously leaked third-person perspective Starfield screenshots, this seems slightly different, mostly due to the dim lighting and the area it takes place in.
Additional Starfield leaks (2022)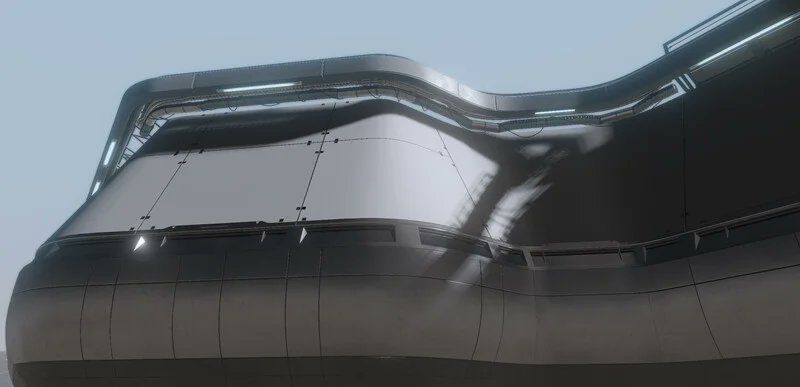 Other images are similar to those that leaked before, revealing what could be a customizable spaceship. These could very well be the overhauled settlement building feature from Fallout 4 and Fallout 76, though nothing has been confirmed as of this writing.
As mentioned before, Starfield is one of the biggest Xbox games of the year, and expectations are running sky-high. With E3 2022 canceled, Microsoft may very well hold its own E3 like showcase this year, and if so, Starfield could have a huge presence there. Starfield launches on 11th November 2022 for PC and Xbox Series X/S.
Featured image courtesy of Skullzi/Bethesda.