Animal Crossing: New Horizons has taken over the internet since its release this past March. A huge part of why is because it allows players to customise almost every little detail of their islands, enabling them to share creations like clothing and paintings online for others to use in their own islands.
It has meant fans of the game have created designs based off their favourite movies, TV shows and games with designs based off characters from the world of Harry Potter, Pokemon, games like Overwatch.
With thousands of amazing designs out there, we've decided to compile some of the best TV & movie creations we've seen so far, including the codes for you to download and use for free in your very own island.
TV / Movie custom designs for Animal Crossing: New Horizons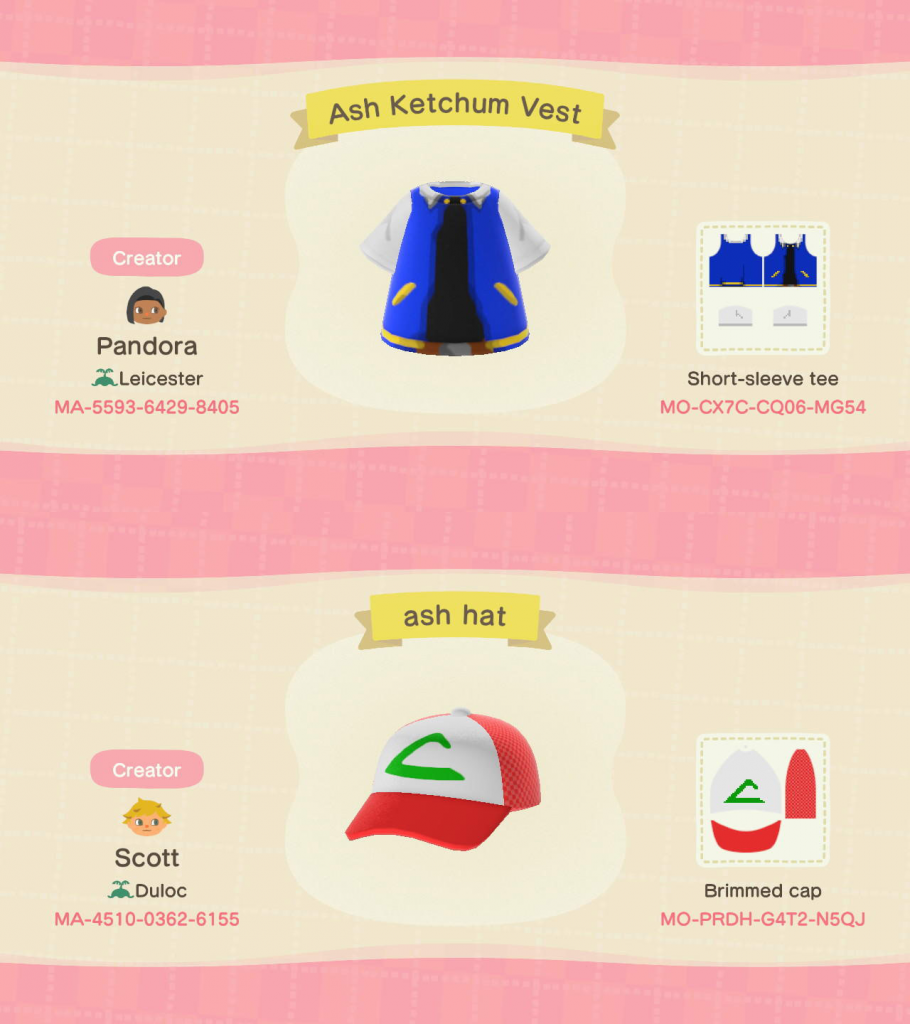 (Picture: Nook's Island)
Catch 'em all with these Pokemon themed designs, the Ash baseball cap and t-shirt is an iconic look and you can be sporting it on your island.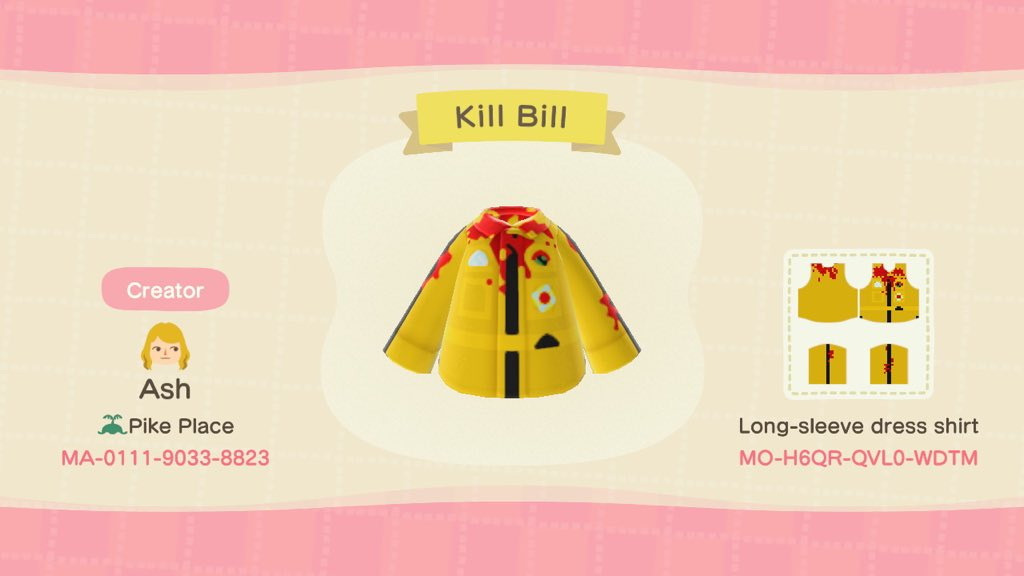 (Picture: Ashjpg)
Few jackets are more recognisable than The Bride's blood-soaked yellow leather jacket. Look like the most badass turnip farmer with this design.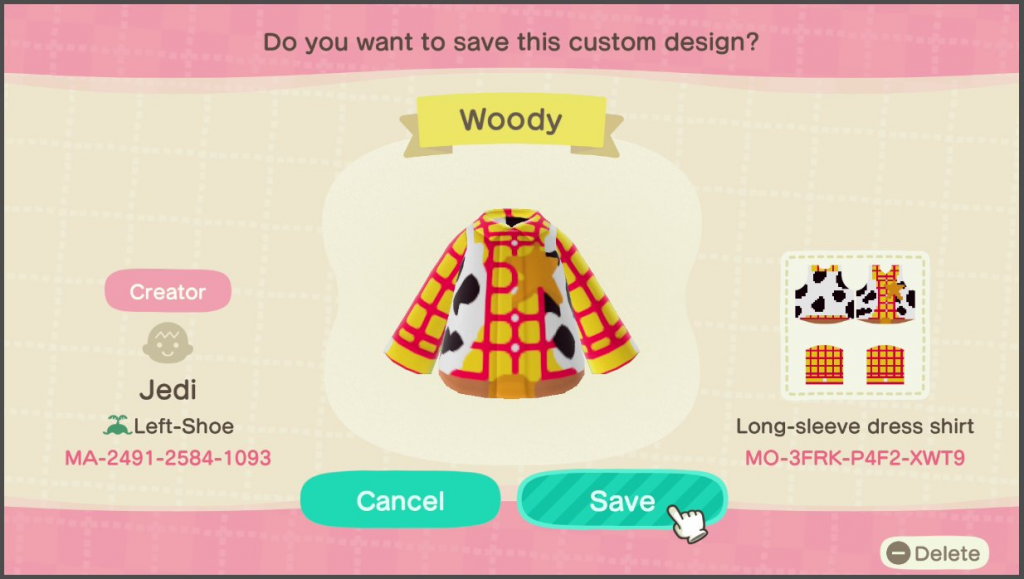 (Picture: JediMind7rix)
Is there a more loveable cowboy than Woody? You will have friends in everybody with this beautiful recreation of the Toy Story character's outfit.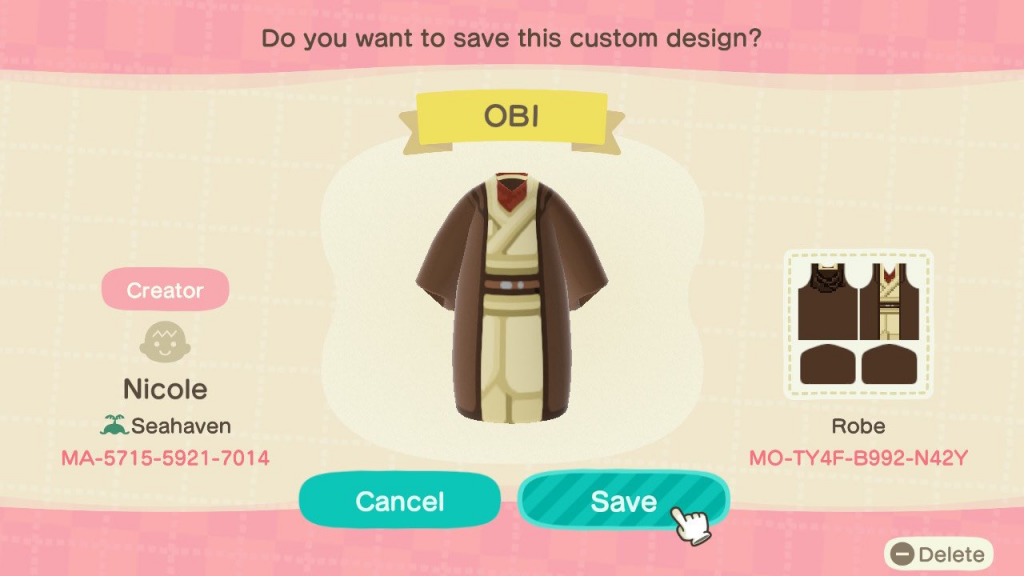 (Picture: _seahaven)
The force will be with you with this beautiful recreation Obi-Wan Kenobi's legendry robe.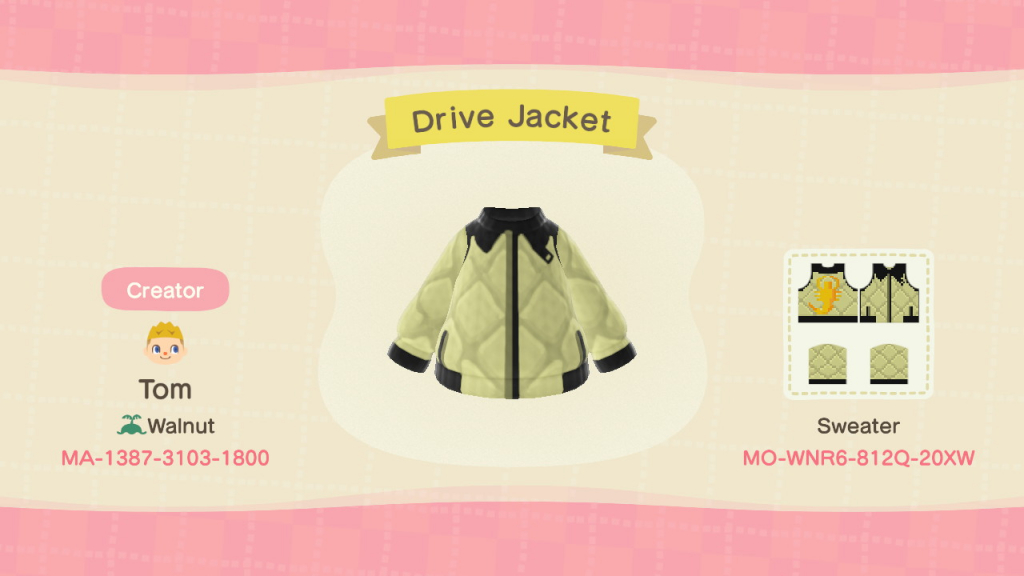 (Picture: Edgeblend)
Play it close to your chest and real cool in this Drive inspired design.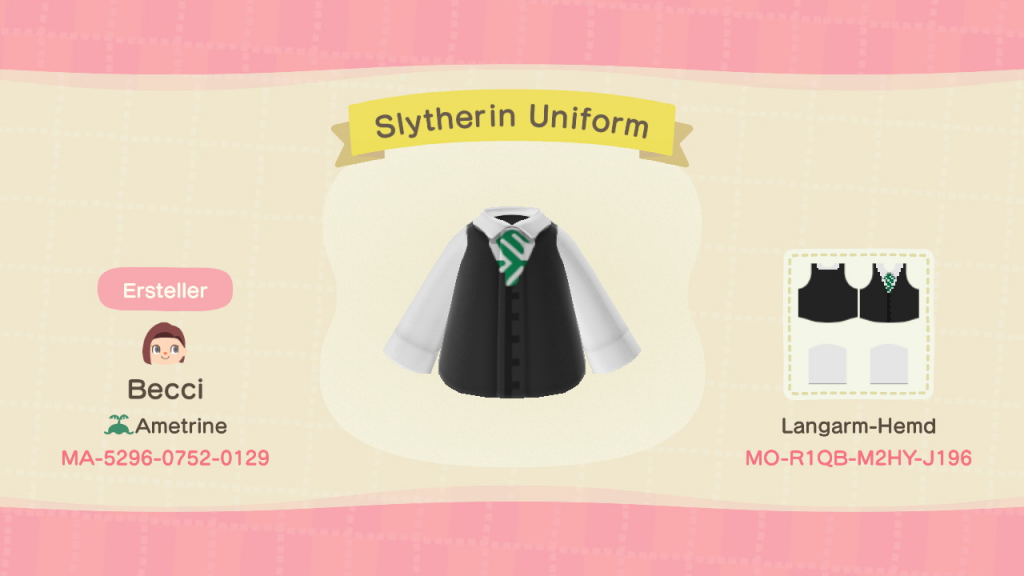 (Picture: dieBeccEEE)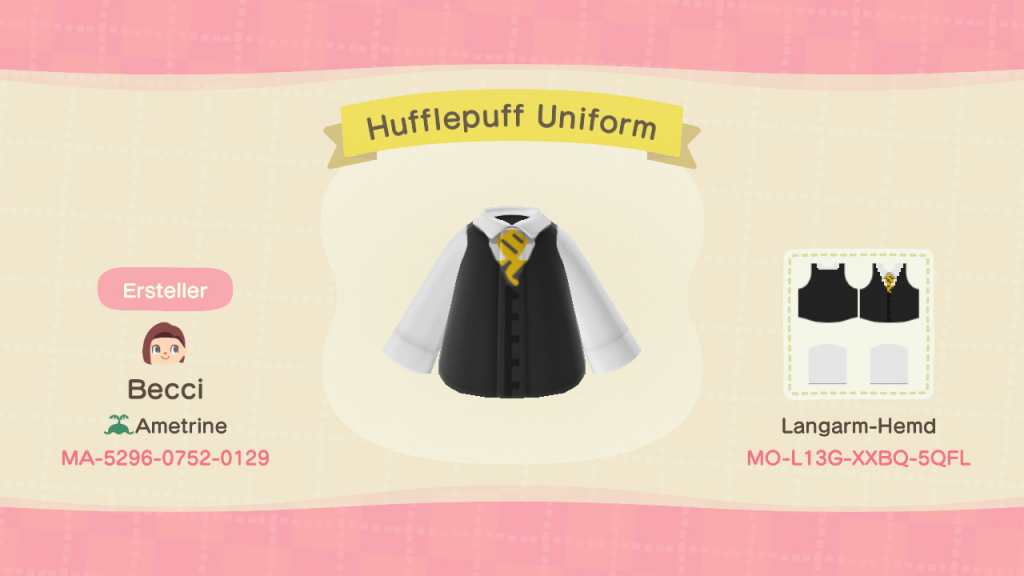 (Picture: dieBeccEEE)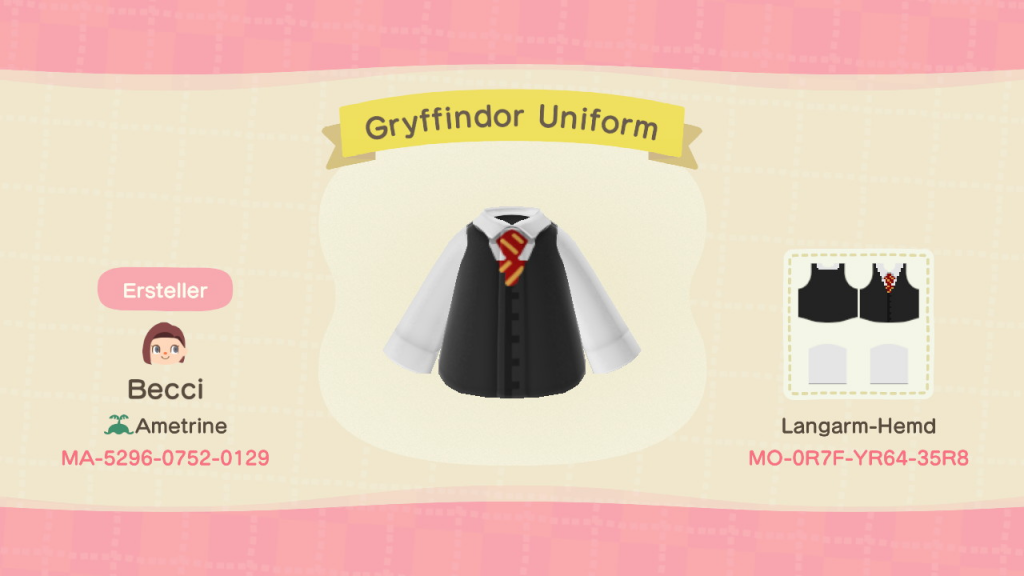 (Picture: dieBeccEEE)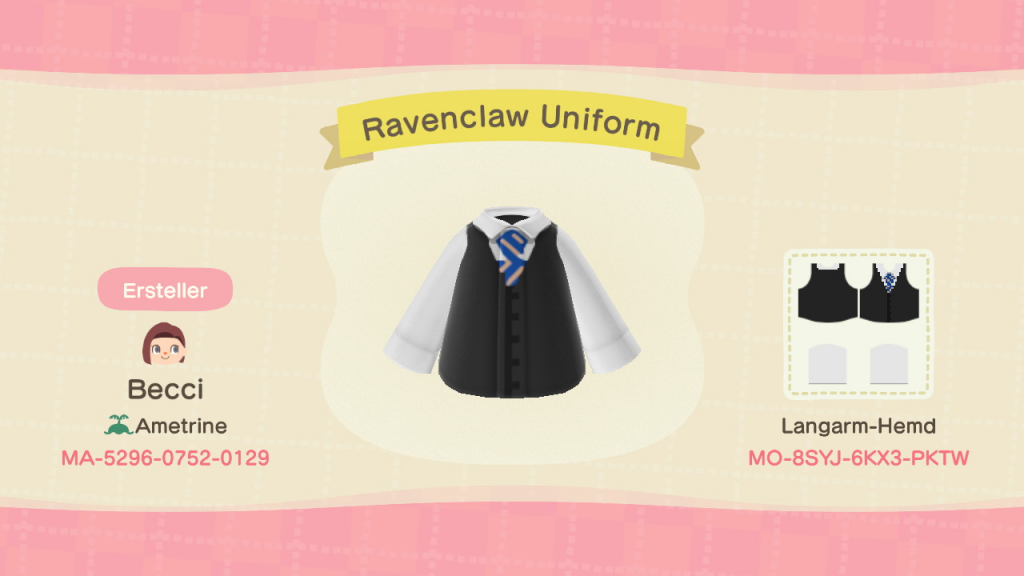 (Picture: dieBeccEEE)
Whatever house you get sorted into make sure you get the correct uniform with these Harry Potter themed designs.
If you are unsure how to download custom design, it's super easy just check out our tutorial and you will have your Animal Crossing world looking just the way you want it.
Can't find what you are looking for? Why not check out our great gaming themed designs.