The Game Awards 2020 will become an all-digital event taking place on Thursday 10th December.
After a year of digital broadcasts within the games industry due to COVID-19, Geoff Keighley's The Game Awards is similarly adopting the same format for this year's event. 
This year's bash however is slightly more ambitious than a bog-standard stream, broadcasting live from studio locations with no in-person audience across Tokyo, Los Angeles and London.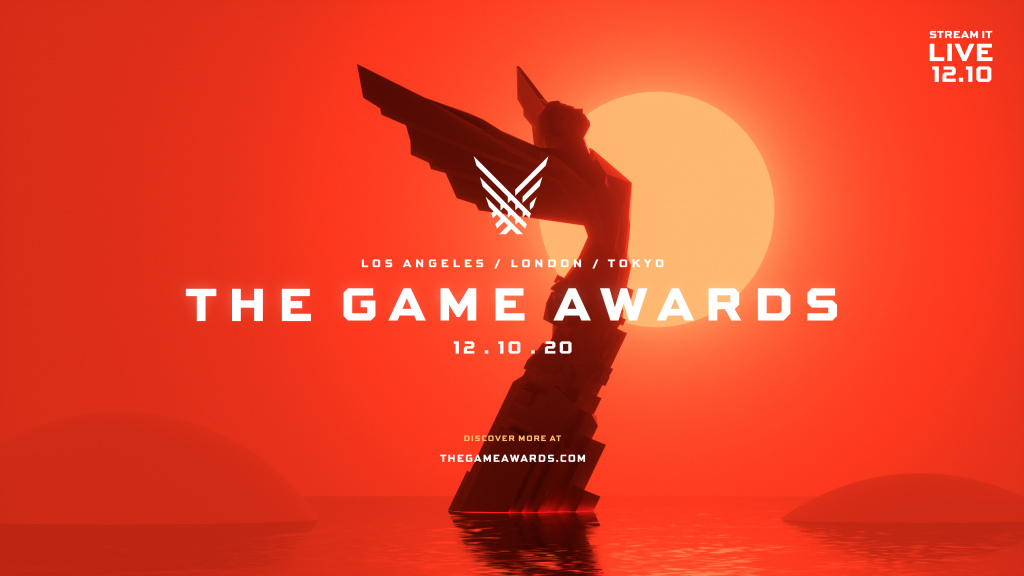 This year's bash is a digital event (Picture: The Game Awards) 
These three host cities will be connected throughout, featuring live award presentations, music performances and the notorious "world premiere" game announcements. 
Speaking about the event, creator Geoff Keighley said: "In 2020, video games have connected and comforted us more than ever, and that makes the 2020 edition of The Game Awards our most important show ever.
"Our team is working hard to deliver an innovative and thoughtful program that celebrates excellence, previews the future, and amplifies important voices that are shaping the future of this medium."
📣🎉 SAVE THE DATE 🎉📣

THE GAME AWARDS
Thursday, December 10

LIVE FROM
🔴 Los Angeles
🔴 London
🔴 Tokyo

A Multiworld Of Wonder Awaits... #TheGameAwardspic.twitter.com/mORkXshPUd

— The Game Awards (@thegameawards) September 23, 2020
The event will be streamed across 45 video platforms around the world, with last year's event, where the Xbox Series X was debuted, racking up a peak live concurrent audience of 7.7 million.
This year's ceremony will also include new award, Innovation in Accessibility, designed to recognise software and hardware developers who are pushing for games to be played to an even wider audience. 
With each year of The Game Awards growing bigger than the last, it'll be interesting to see what announcements will be in store for this year's bash - especially as it follows the launch of next-gen consoles the PlayStation 5 and Xbox Series X. 
The Game Awards 2020 will be streamed around the world on 10th December.