Earlier this month, Electronic Arts revealed their next expansion pack for
The Sims 4 - Eco Lifestyle.
The general theme of the new expansion is, as the name suggests, an eco-friendly lifestyle.
Clean energy, recycling, acting responsibly and taking care of the environment, are some of the new aspects you will enjoy in this expansion.
Eco Lifestyle will be available on 5th June, but a few days before that (2nd June), there will be a huge update for the base game, that will bring a lot of new stuff - for free.
What will this free update bring into the game?
Firefighters - Last week, during the livestream for The Sims 4 Eco Lifestyle, where they showcased various new stuff, at the very end, they started setting things on fire. Shortly after, the alarm goes off and behold - two firefighters appeared to put out the fire.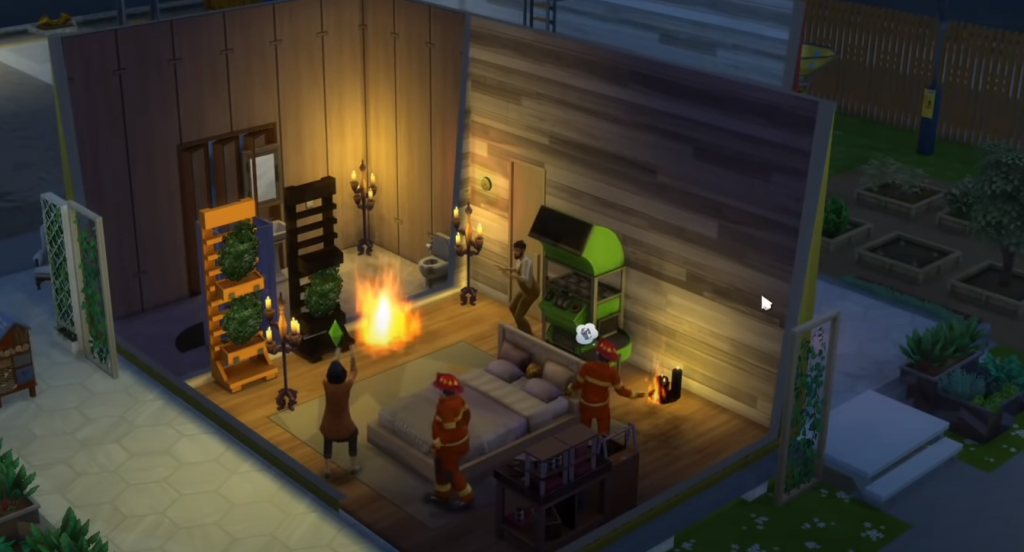 Firefighters to the rescue. (Picture: EA)
Repomen - They are coming, and they will take your belongings without mercy! If you don't take care of your bills for some time, they will pay you a visit, enter your home and pick something that has roughly equal value as your debts, and take it with them. This is not the first time we're seeing them, they were first introduced with Discover University, but back then they would come only if you owe college tuition, now they will be coming for any debt.
Read more: Pokémon GO will be down June 1 for server maintenance
New bills system - Your bills will now have separate sections which make things clearer, and you will know exactly how are you spending your money. Billing Estimate shows:
Lot Taxes
Power
Water
Other Taxes
Tax Breaks & Penalties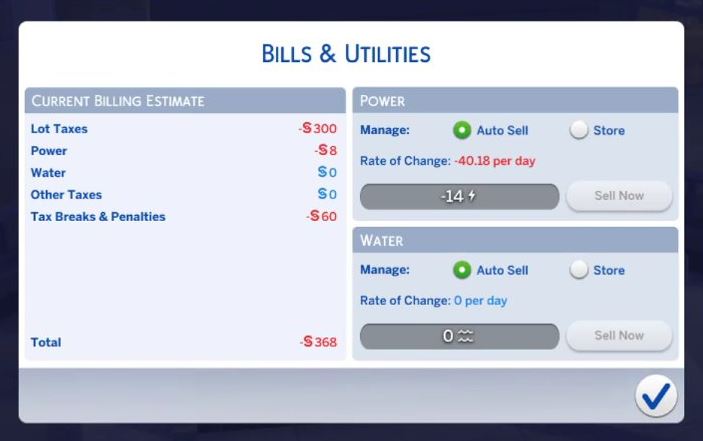 Bills and Utilities User Interface has a new look (Pictture: EA)
On the right side, UI shows Power and Water consumption levels, and if you have Eco Lifestyle (the paid part), you will even be able to produce your own water and power, and if you have enough, you can go off-the-grid of simply sell everything you don't need.
Inventory redesign - Inventory in The Sims 4 is getting a complete revamp. You will be able to apply filters if you only want to see specific categories of inventory items. Furthermore, you can now select multiple objects and drag them, and you can arrange them by Name, Price, Filter, Crafted Quality, Gardening Quality, Freshness and Rarity.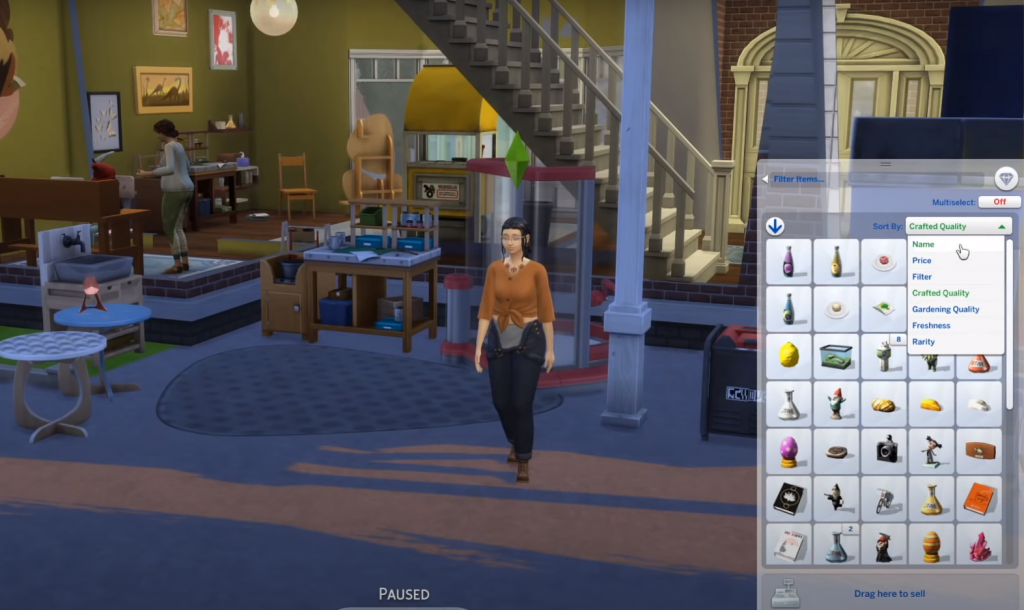 The inventory will now be more intuitive to use. (Picture: EA)
 
Free Window and Door Placement - It is finally coming, you will be able to use ALT and place doors and windows wherever you want, without previous restrictions.
Ladders -Yup, ladders. You don't need to use only stairs for your houses anymore, now there's another way to go up and down!
Free Content Update is coming on 2nd June 2020, while The Sims 4 - Eco Lifestyle expansion pack is launching 3 days later, on 5th June.