Chris Metzen, the legendary Blizzard designer and artist behind Warcraft, StarCraft, and Diablo franchises, has just revealed the first project of Warchief Gaming, the tabletop gaming studio he has founded in 2018.
Auroboros: Coils of the Serpent is a brand new fantasy setting, which uses Dungeons and Dragons' 5E rules.
The first release set in this universe is called Worldbook: Lawbrand, and it is based on the roleplaying campaign that Chris had with his childhood friends back in the eighties and nineties.
The realm of Lawbrand features 8 huge and vastly diverse Trade-Cities, countless smaller settlements and locations in between, and endless wilderness to explore, from meadows and forest to mountains, islands, and seashores.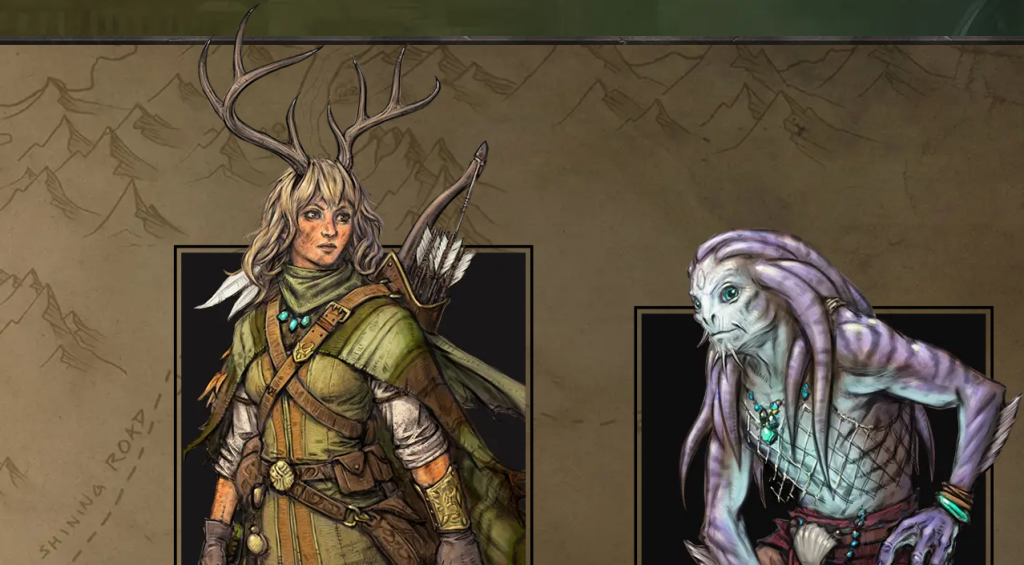 The game features 5 new races and four subclasses (Picture: Warchief Gaming)
The campaign comes with five new races and four new subclasses based on existing classes from the 5E rulebook: Wildkeeper (Fighter), Wraithblade (Rogue), Way of Eminence(Monk), and Souleater (Warlock).
The rulebook offers a new magic system as well, called Sigils System, which revolves around the titular Auroboros the Serpent, and allows players to put marks on their bodies and draw power from the serpent, but at a cost of your mind being completely devoured by the serpent.
The world definitely sounds intriguing, especially the fact that it contains 8 huge cities to explore for your campaigns, and it seems that people absolutely agree as the game has been funded on Kickstarter in less than 11 minutes since the launch of the campaign today, and at the time of writing, backers pledged more than 7 times what was initially requested.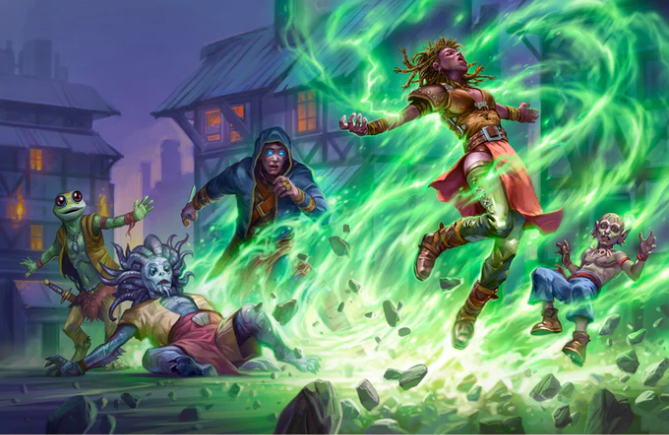 The Mark of the Serpent will give you "unfathomable power" but at a cost to yourself (Picture: Warchief Gaming)
That's not a huge surprise, as Chris Metzen is a legend in the world of gaming, whose world-building skills were crucial in creating lore, stories, and characters of Warcraft, StarCraft and Diablo franchises. Asides from being a designer and world-builder, Metzen is an excellent artist, and some of the early concept art for these franchises is his work.
He is also a prominent voice actor, most famously he is the voice behind Warcraft's Orc warchief Thrall, hence the name of his studio: Warchief Gaming.
At the time of writing, Auroboros: Coils of the Serpent has already unlocked five stretch goals, which will add origin stories, miniatures, new spells, dungeon maps, and a new starter adventure.
If you are interested to find out more about the game or even backing it, check out Auroboros: Coils of the Serpent Kickstarter page.