It's a great day to be an Xbox fan. Not only do we finally have a release date and price for the next-gen hardware, but Microsoft has announced a brand-new incentive for those looking to get their hands on the consoles.
Pushing Xbox Game Pass to even further heights, the subscription service will now come with access to EA Play. This means that for no additional cost, users with the Xbox Game Pass Ultimate and PC will able to enjoy more than 60 EA titles, including FIFA 20, TItanfall 2, and Need for Speed Heat.
The service also provides access to fan-favourite franchises such as Battlefield, Mass Effect, Skate, and The Sims. Alongside these titles, EA Play offers in-game challenges, content only available to members, and a range of exclusive discounts and rewards.
EA Play also grants users access to 10-hour trials from top titles such as Madden NFL 21 and FIFA 21. Players will also be able to access some of the best EA titles to play on Android devices via the cloud, at no additional charge.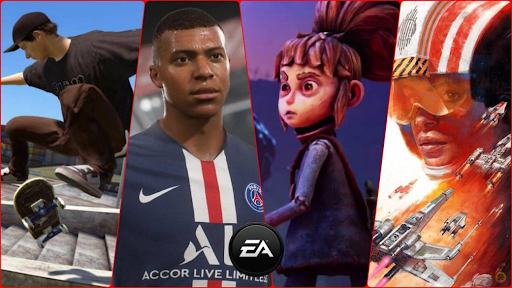 (Picture: EA Play)
There's no question that Xbox Game Pass is the best value subscription service on the market currently, and Microsoft is only continuing to add incentive to sign up. Given that the recently unveiled Xbox Series S is retailing for a staggeringly low £249, the diskless console is a no-brainer for those looking to make the most out of their Game Pass subscription.
Although we don't yet know what the PlayStation 5 will be priced at, the exclusive games coming to Sony's powerhouse now have some real competition in Xbox Game Pass. And given that there's no way that the PS5 can compete with a £249 entry point, this console war is looking to be less one-sided than many would have initially believed.