It's been quite a couple of months since the last major update for
League of Legends: Wild Rift
, as its patch 2.6 debuted new champions like the sisters of Demacia, Kayle and Morgana, along with an entire event based on the dystopian future of PROJECT.
Now, with the start of a new year, it's time to set the path for a new cycle in Wild Rift. The latest patch 3.0 has brought a lot of content worth discussing, together with new events to collaborate with friends. Moreover, there is a brand-new powerful champion and a fan-favourite game mode set to return once again.
So, without any further ado, here's everything available in this new update.
Wild Rift patch 3.0: Sett is coming to break the Rift
Thanks to a special preview from the Wild Rift development team, we have learned about the first details regarding the arrival of new champions in upcoming updates, starting with the arrival of Sett, the Boss.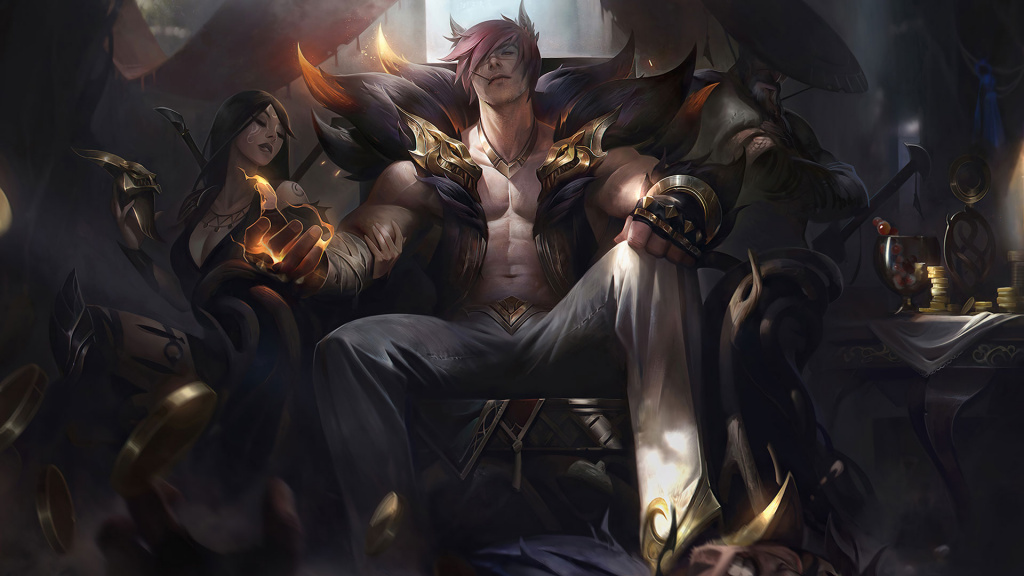 This powerful beast was first introduced in League of Legends' PC version in January 2020 and is widely known for being a leader of Ionia's growing criminal underworld, who rose to prominence in the wake of the war with Noxus.
Though he began as a humble challenger in the fighting pits of Navori, he quickly gained notoriety for his savage strength and his ability to take seemingly endless amounts of punishment. Now, having climbed through the ranks of local combatants, Sett has muscled to the top, reigning over the pits he once fought in.
When will Sett release in Wild Rift?
For those wondering when Sett will arrive, you'll be happy to know that Sett will be available in Wild Rift starting 26th January at 00:01 UTC.
Wild Rift patch 3.0: Guild versus Guild Season 2
After its successful addition at patch 2.5, Guild vs Guild will be back again, and this time, all players will be heading to Ionia. This new location boasts fantastic scenery and will also bring new rivalries to explore, a new Trophy Track filled with Ionian goodies, and of course, new friends to be made.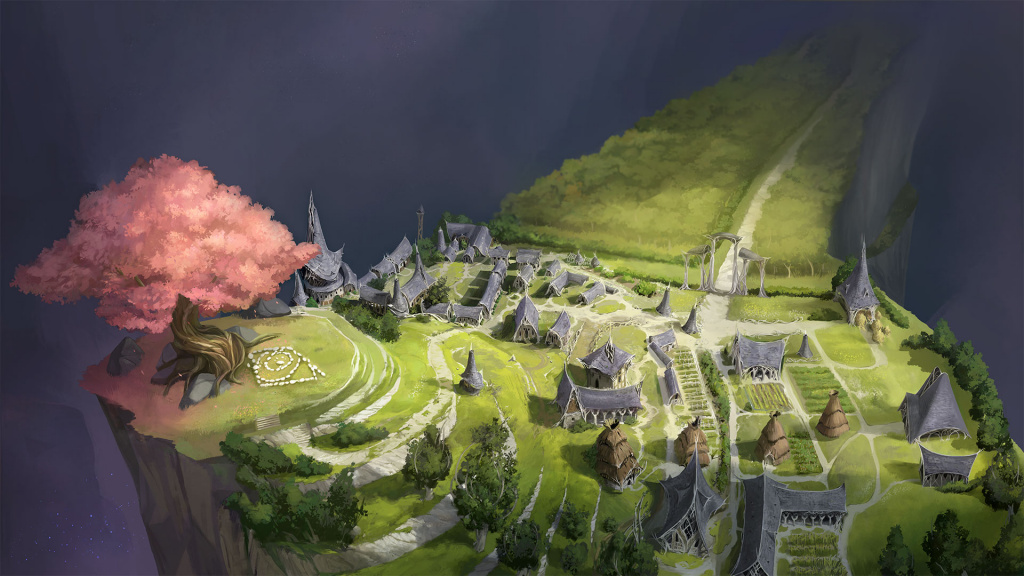 Along with the new season, Riot has also revealed some updates to the Trophy Points, making them a bit easier to earn:
3 group community missions to 2 group community missions
1 solo accessible community mission to 2 solo accessible community missions
Trophy Track levels 1-25 lowered by 25%
When will Guild vs Guild start?
Fortunately, there isn't a long wait before the second season of Guild vs Guild. Season 2 will begin on 24th January at 00:01 UTC.
Wild Rift patch 3.0: Name That Champion!
Another event full of rewards has returned to the game, with mini-games, rewards, and more guesses for players to take that are surely better than ours.

All you need to do is guess the right champion. For this, you will find a champion's silhouette in the event interface; however, to unlock chances to guess its name, you must play any match inside the Rift up to four times.
When will Name That Champion start?
The Name That Champion event will be available until 25th January at 00:00 UTC.
Wild Rift patch 3.0: Lunar New Year
In all of Riot's titles, the Lunar New Year has become one of the biggest celebrations players await, with tonnes of new skins, content, and more surprises being added into the game.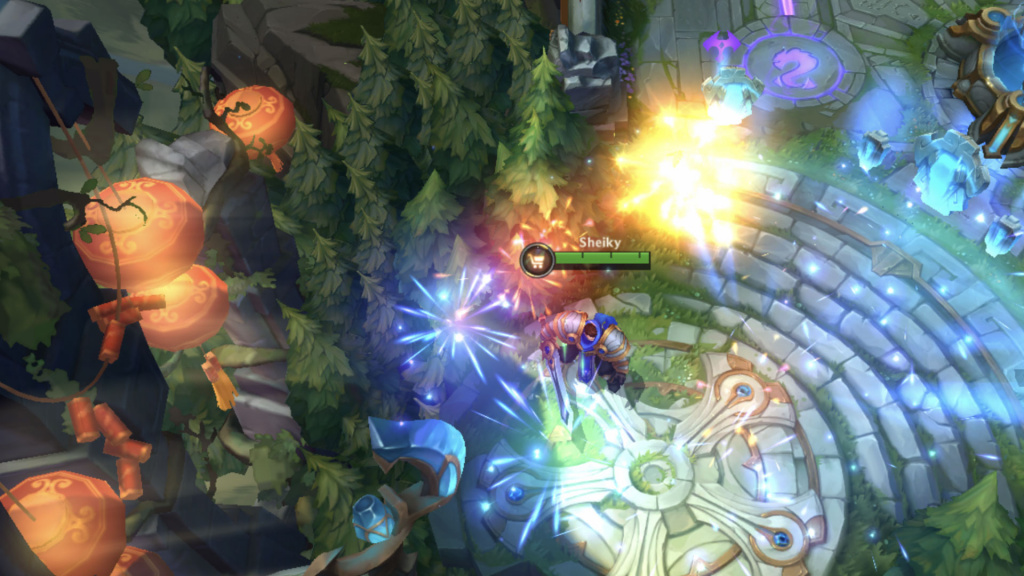 To start this off, Riot has adorned the bases on Summoner's Rift with festive lanterns and banners. When the game starts, players will even get to enjoy a firecracker show!
In addition, Ultra Rapid Fire Mode (URF) will be making its return! URF's map will also be decked out for the Lunar New Year, including festive effects for the cannons.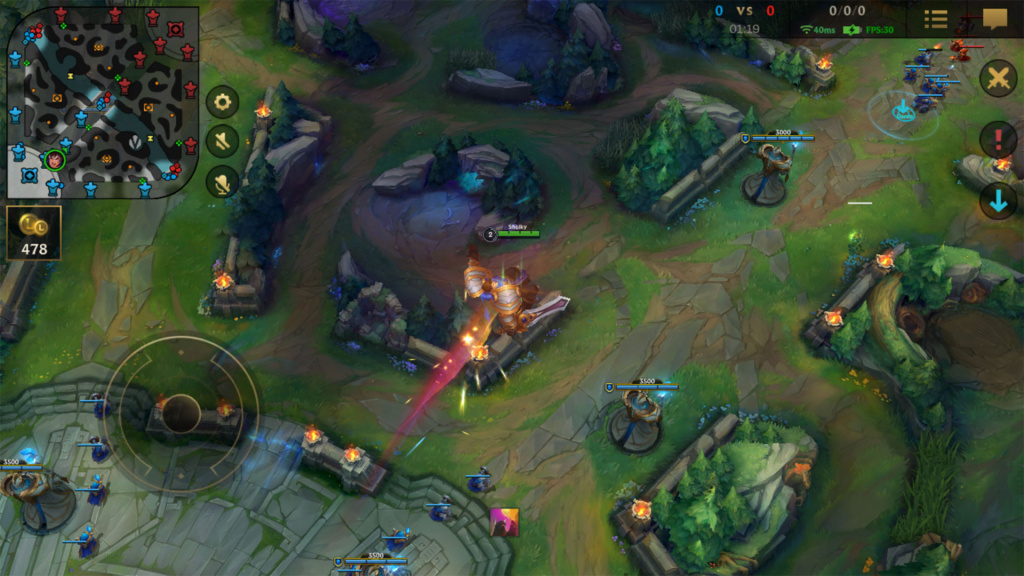 Last but not least, Summoners will have the chance to take part in the Lunar Banquet, a big event with exclusive rewards available for those who grind during the entire event period.
When will Lunar Banquet start?
The Lunar Banquet will begin on 26th January at 00:01 UTC.
Wild Rift patch 3.0: New content
As part of the Lunar New Year event, the following skins will be added to the game's store:
Now available:
Firecracker Jinx
Hexplorer Galio
Radiant Wukong
Warring Kingdoms Garen
Warring Kingdoms Vi
Releasing 26th January at 00:01 UTC:
Firecracker Diana*
Firecracker Sett
Firecracker Teemo*
Firecracker Tristana*
Firecracker Xin Zhao*
*These skins will be available from 1/26 - 3/1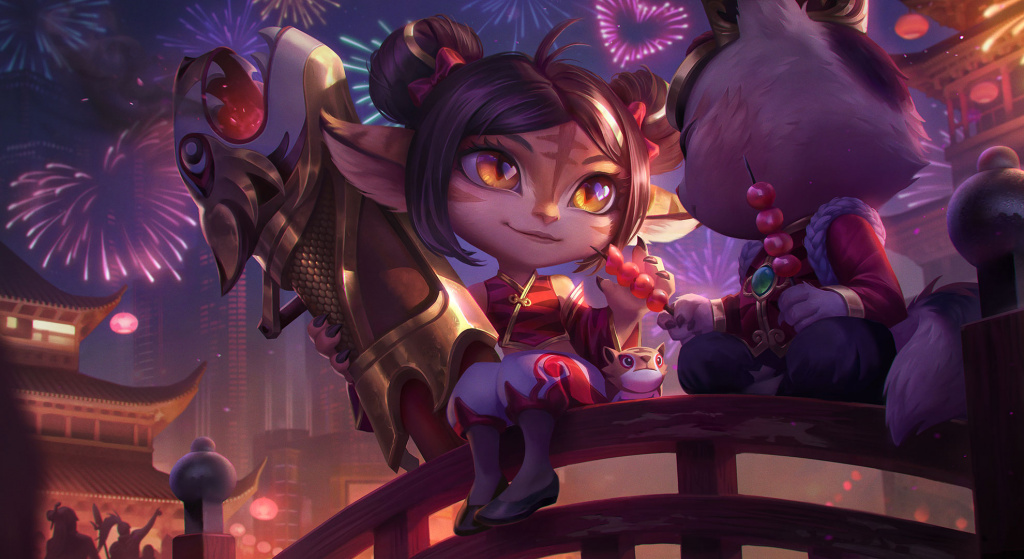 All these accessories will also be released throughout the patch.
Baubles: Kunai Help You? (Onyx, Silver, Teal, Gold, Pearlescent); Gyoz-AHH!; Golden Roar; Gargoyle; Do Not Push; Ring Ring; Light 'em Up
Icons: Smile, It's A New Year!; Reach For Luck; Heroic Hexploration; Master of the Sword; Cutting Looks
Rift Emblems: Ionian Standard (Amethyst, Azure, Amber, Jade); Don't Shoot; Caution: Kraken
Player Emblems: Pride of Ionia (Earth, Light, Spirit, Flame)
Icon Border: King of Beasts; Hexplorer's Wings
Profile Borders: Winged Protector
Emotes: Need a Little Luck?; *NOM*; I'm So Pumped; OOOOOH; YOU!; This Isn't Over; I'll Protect You!; Twinsies; Pfffffahaha; Not.Now; KA-POW; Everything's Ruined; Mind: Blown; You See That?; Hi Hello Hi!
Loading Screen Borders: Firecracker Jinx; Radiant Wukong; Warring Kingdoms Garen; Warring Kingdoms Vi; Firecracker Diana; Firecracker Sett; Firecracker Teemo; Firecracker Tristana; Firecracker Xin Zhao
Spawn Tags: Hunting Stripes
Custom Recalls: Sparklers; Endless Fighting; Grey Skies Are Gonna Clear Up
Wild Rift patch 3.0: Balance changes
Finally, let's take a look at every single change revealed for champions, items, and more.
Champion changes
Dr Mundo
Base health regeneration: 12 to 9
Health regeneration per level: 0.81 to 0.68
Ezreal
Mystic Shot - AD ratio: 110% to 120%
Jax
Base health regeneration: 9 to 12
Health regeneration growth: 0.55 to 0.81
Relentless Assault - Attack Speed per stack: 2.4%+ level × 0.6% to 3/5.5/8/10.5% (at levels 1/5/9/13)
Kayle
Health per level: 105 to 95
Divine Ascent - Wave damage: 15/20/25/30 + 20% AP to 12/16/20/24 + 15% AP
Starfire Spellblade - Passive damage: 15/20/25/30 + 20% AP to 12/16/20/24 + 15% AP
Miss Fortune
Strut - Bonus movement speed gained over time: 45/55/65/75 to 35/45/55/65, and total bonus movement speed: 70/80/90/100 to 60/70/80/90
Morgana
Dark Binding - [BUGFIX] Fixed a bug where the root duration of Dark Binding was not reduced by tenacity.
Tormented Shadow - Damage to monsters: 150% to 200%
Riven
Base health regeneration: 7.5 to 9
Health regeneration per level: 0.55 to 0.68
Tryndamere
Spinning Slash - Critical strikes reduce the cooldown of Spinning Slash by 1s, doubled against champions to Critical strikes against minions reduce the cooldown of Spinning Slash by 1s, doubled against champions.
Item changes
Edge of Night
Combine cost: 800 to 950, and total cost: 3000 to 3150
Essence Reaver
Attack Damage: 40 to 45
Mana restore per attack: 2% missing mana to 3% missing mana
Hextech Megadrive
Refund cooldown for heals and shields: 5s to 3s
Rune changes
Domination: Brutal
7 bonus attack damage and 2% bonus armour penetration, or 14 ability power and 2% bonus magic penetration (adaptive) to  Gain 7 bonus attack damage or 14 ability power (adaptive)
League of Legends: Wild Rift patch 3.0 is now available on Android and iOS devices.
Featured image courtesy of Riot Games