It's almost time for the Apex Legends Global Series Playoffs which will bring together the best players from around the world.
Teams will compete in Apex Legends Battle Royal to potentially receive part of the pool prize of 1 million dollars. Along with prize money, the winning teams will move on to compete in the ALGS Championship.
ALGS Split 2 Playoff Dates and How to Watch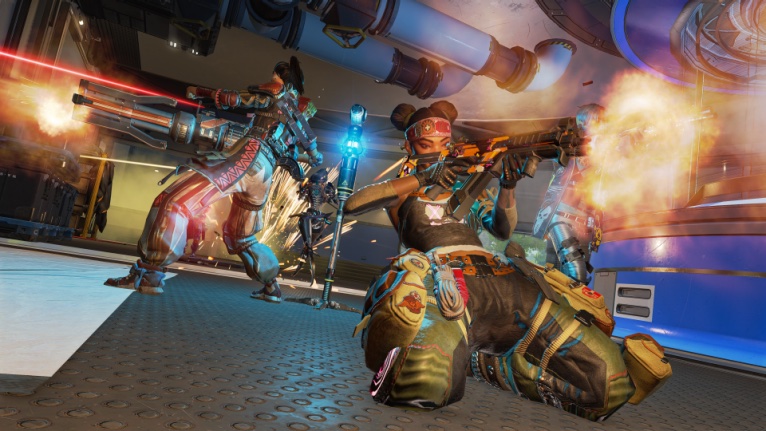 The playoffs will start with a Group Stage on 29th April 2022. The Group Stage will be followed by a Bracket Stage that will take place on 30th April 2022 and close up with the Finals on 1st May 2022.
The ALGS Split 2 Playoffs will be held in Stockholm, Sweden, but won't be open to the public. Viewers will have to watch the Split 2 Playoffs on Twitch, YouTube, or Steam.
ALGS Split 2 Playoff Participants
The Apex Legends Global Series Split 2 Playoff will host 40 teams in total. There will be 10 teams from North America, 5 from South America, 10 from Europe, the Middle East, and Africa, 10 from Asia Pacific North, and 5 from Asia Pacific South.
These teams secured their positions in the Split 2 Playoffs by competing in the ALGS Split 2 Pro League. The teams with the highest scores in the playoffs will move on to the ALGS Championship to take place in July.
North America
Esports Arena
100 Thieves
NRG
G2
Spacestation
Cloud9
TSM
Team Liquid
SCRY
CLG
South America
Team Singularity
Fenix Team
Oddik
Elevate
Xen
Europe, Middle East, and Africa
Team Empire
Players 
K1ck
GMT Esports
Acend
Reply Totem
Alliance
Invictus Gaming
Scarz Europe
69iQeSports
Asia Pacific North
Adraccon
Crazy Raccoon
Gamewith
Fa Kids 
Reject
Fennel
For7
Team Unite
V3 Vega
FC Destroy
Asia Pacific South
Reignite
Sutoraiku
Team Burger
Freeagents
Method2Madness
That concludes our info block on the ALGS Split 2 Playoffs start time and how to watch. For more coverage on all things from the battle royale, make sure to go check out our dedicated Apex Legends section.
Featured image courtesy of Electronic Arts / Twitch.