Over the past few weeks, new content has been released regularly in Apex Legends as part of the Season 8 schedule, including the Chinatown Market event and some other exclusive skins for the launch of the Nintendo Switch version.
As has been a tradition every month, a new exclusive Apex Legends skin is now available for subscribers of the Amazon Prime Gaming program, although this time the Legend that has received is Caustic, known for his toxic abilities and traps.
How to get Caustic's Cold Blooded for free
The skin has a pretty chilling blue and red scheme, with some dark tints around many of his accessories including his goggles. A good skin for all those fans of this Legend, along with some who prefer winter themes and nice fitting colours.
While you do need an active Amazon Prime membership that is linked to a Twitch account, there's a way of getting the exclusive skin without opening your wallet.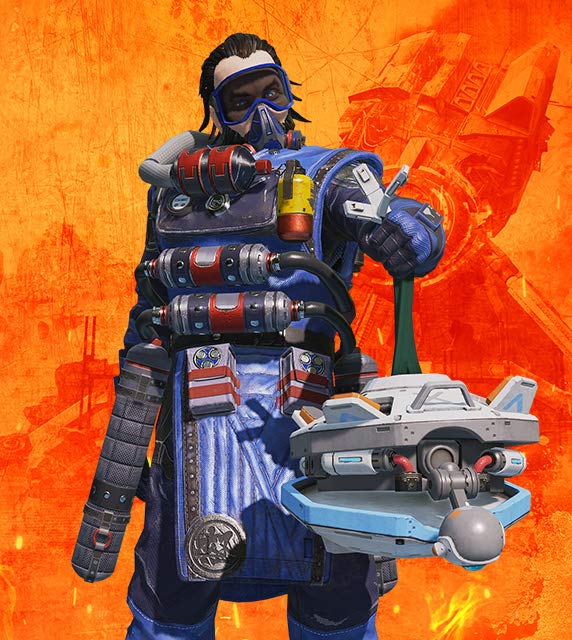 (Picture: Respawn Entertainment / EA)
To claim the Caustic's Cold Blooded skin for free, follow the steps below.
Head to the Prime Gaming website and click on "Try Free".
Link your Amazon Prime membership to your Twitch account if you haven't already.
Link your EA account and Prime Gaming account here. You can also link your console's account if you play on Xbox, Switch or PlayStation.
Head on over to this page and click on Claim underneath the Cold Blooded skin.
Launch or restart Apex Legends and your new skin will be ready for use.
Remember to cancel your Amazon Prime subscription within seven days if you don't want to keep subscribing, as the free trial is only valid for one week. However, you will keep the skin permanently in your Apex Legends account.
Go ahead and grab the Apex Legends Caustic's Cold Blooded skin for free right now.
While you are at it, don't forget you can also still get the Octane's Adrenaline Affliction skin for free using the same method as we've outlined in this article.