With Apex Legends it seems like there are always some new events hiding around the corner.
Just when players think that Respawn has finished with the events for the season, the developer teases some new kind of a special in-game event.
This time around the latest event is coming in a form of collaboration with Chinatown Market, the young streetwear brand which has quickly found its place among fashion lovers since it was founded in 2016.
But what this collaboration exactly means? The event has just been teased so we don't have many details at this moment, but let's take a look at what we do know.
Apex Legends Chinatown Market release date

Chinatown Market collaboration starts next week (Picture: EA)
Respawn announced that collaboration with Chinatown Market will start next week, on 30th March.
Currently, there is no indication for how long will these skins be available, but we expect the event to last for at least one week.
Apex Legends Chinatown Market skins and other items
Given that Chinatown Market is a clothing brand with a heavy focus on streetwear, we expect to see at least several legendary skins coming from this collaboration.
Currently, the only revealed skin is a Sundown Desperado Bloodhound legendary skin.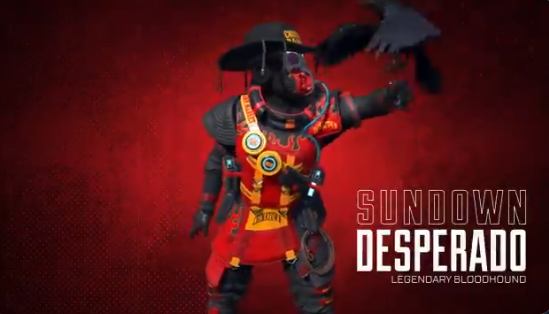 Sundown Desperado Bloodhound is the first legendary skin revealed (Picture: EA)
How much will Chinatown Market skins cost?
Prices for Chinatown Market skins haven't yet been revealed, but we expect standard pricing for legendary skins in Apex Legends, which is 2400 crafting materials for collection event legendary items, and 800 crafting materials for collection event epic items.
Given that this is an event, there might also be some special challenges or other parts of the event which will unlock some of these skins for free after you complete them, but that is yet to be announced.
That's all that we currently know about the event, although it should be noted that there will be a special Chinatown Market stream next week, featuring Basil, and some other content creators, so there might be some Twitch drops as well.
Follow us and we will let you know on time!