Three weeks have passed since the beginning of Apex Legends Season 10  and players are still exploring the new content and having fun with the new weapon while testing their skills in the ranked Arenas mode.
But some fans can never satisfy their curiosity and always like to look into the future in search of what's yet to come.
For those players, dataminers are their best friends, as they always meticulously search through the game's data in an effort to find new pieces of information about upcoming content.
And today we have a lot of interesting details about the upcoming Apex Legends map.
New Season 11 map: Tropic Island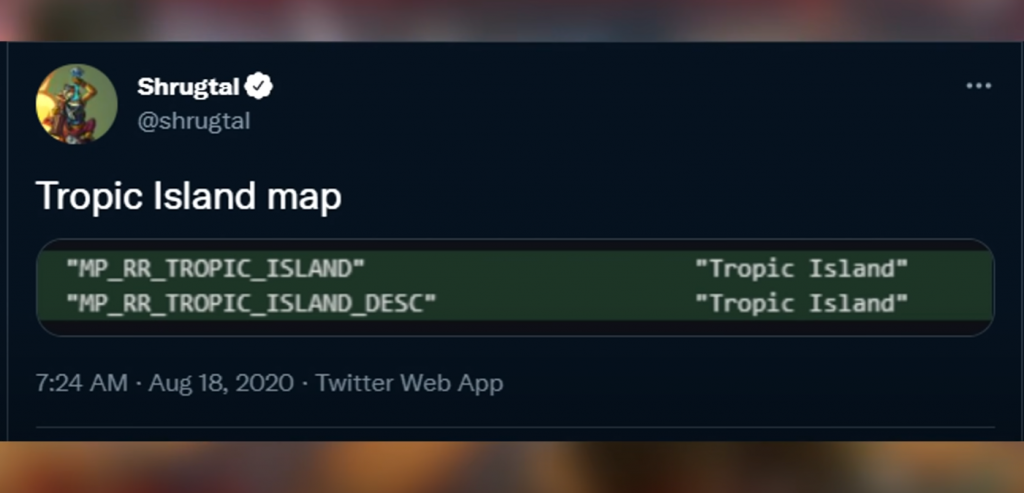 Shrugtal, a well-known Apex Legends dataminer, has posted a video today in which he showcases all currently known leaks and all datamined files about this new tropical-themed map.
The datamined name of the map is "mp_rr_tropic_island", which might be just a code name, but it is possible that it will be called that when it comes out.
Interestingly enough the first reference to this map is a full year old at this point, as the name was first spotted in August 2020.
While it is not guaranteed, the new map will most likely debut with Season 11, which aligns with the current cadence of the map releases.
Season 3 World's Edge
Season 7 Olympus
Season 11 mp_rr_tropic_island
Shrugtal explains that the map is "certainly being designed with vehicle movement in mind" and the main reason for this claim is the fact that "muddy trident" textures were found in the game's files, named "hover_vehicle_tropic_island".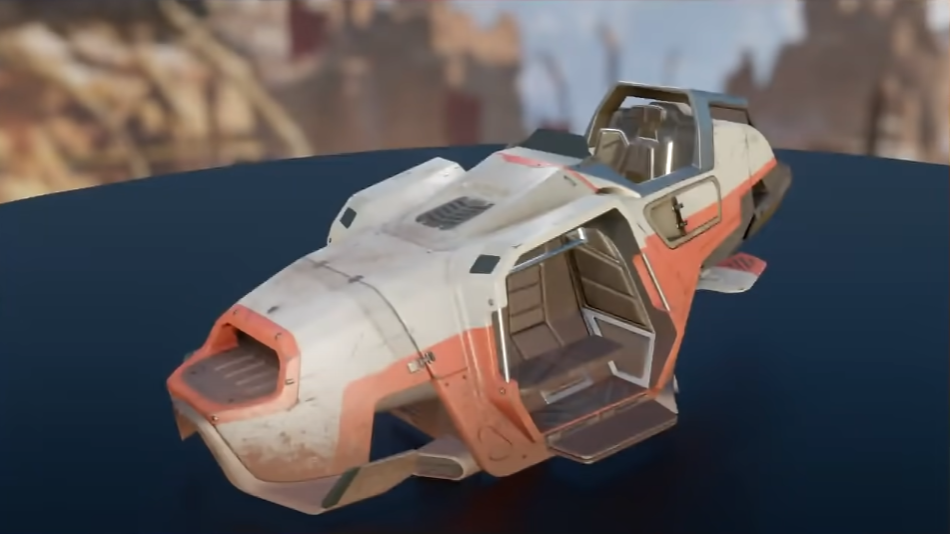 As you can see in the image above, the trident has mud textures on it, alongside muddy footprints, which implies that the map will be rather muddy and wet. Apparently, the map will be quite large and tridents will have an important role in movement around the map.
Another piece of the puzzle came from the Season 10 patch, where a test map named "mp_rr_wildlife" had been spotted. Shrugtal predicts that this is "likely the test area they are using for implementation of AI onto the tropical island map".
Shrugtal further added that these will be permanent elements of the new map and that Tropic Island will likely have significant PvE elements.
"Perhaps you'll have to defeat spiders for access to high tier loot or pilots will force you to defend yourself, revealing a location to other squads in the map," he gave a few examples.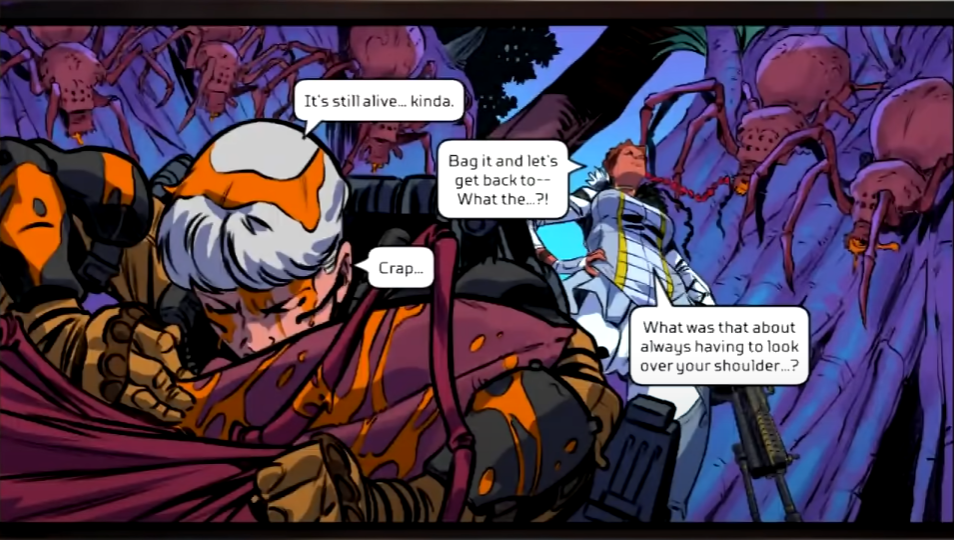 When it comes to the location, many believe that the map is located on planet Gaea, the birthplace of Rampart, Caustic and Crypto.
Finally, a number of sound files have been datamined as well. Shrugtal gives an example of a sound named "Expoplanet_AMB_EXT_WindyCliffside", which he thinks implies that the map has variations in elevation, with high and low elevation areas.
These are all currently know clues about the new map, which all point toward the new "Tropic Island" map, likely coming in a few months as part of Season 11.
It definitely sounds and looks exciting, and we can't wait to find out more information about these potential PvE elements and how will they be incorporated into the PvP nature of the game.
For more Apex Legends guides, news and content, make sure to check out our dedicated section here on GINX Esports TV.