Apex Legends seasons are not complete without their collection events, and things are no different in Season 10.
Respawn Entertainment has announced the Evolution Collection event, and as is tradition, it comes with unique and time-limited cosmetics, new ways to play familiar modes, free rewards, balance changes, and more.
There's a lot to cover, so let's not waste our time and jump right into the new content.
Rampart Town Takeover - Big Maude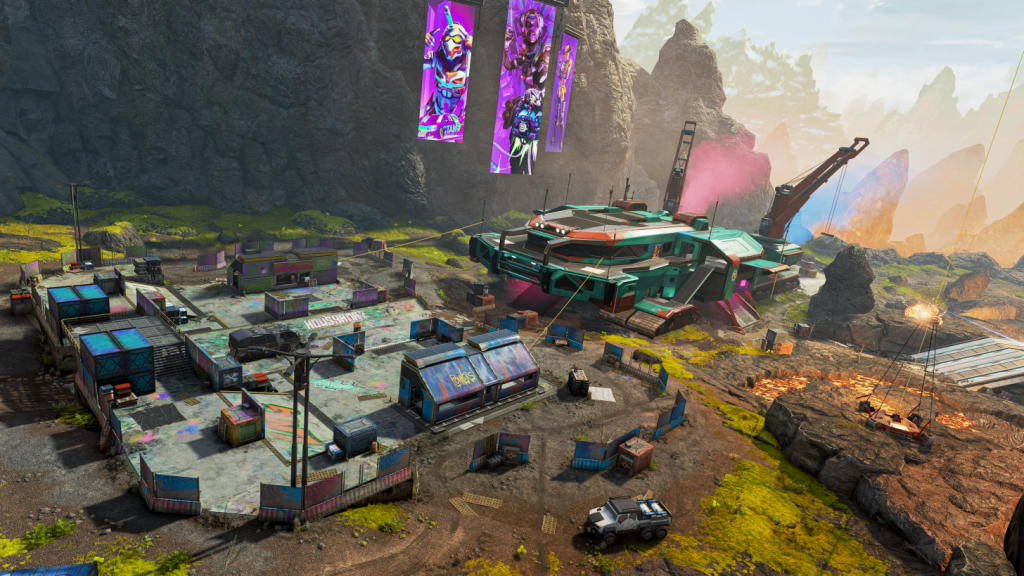 When it comes to the battle royale, Rampart is bringing an interesting looking new POI, located on the World's Edge map.
It's named Big Maude, Rampart's custom mod shop, and you will find it near Lava City, easily recognisable by a giant tank standing nearby, as well as a colourful paintball course.
"Inside the shop, you can use collected materials to purchase Rampart's Custom Modded Paintball Weapons from the new Vend-it Machines," developers explain. "These guns cost a bit, but they come fully kitted at different tiers. This should give players a reason to rotate here mid-game if their weapons just aren't as upgraded as they'd like."
Rampart's Arenas Extravaganza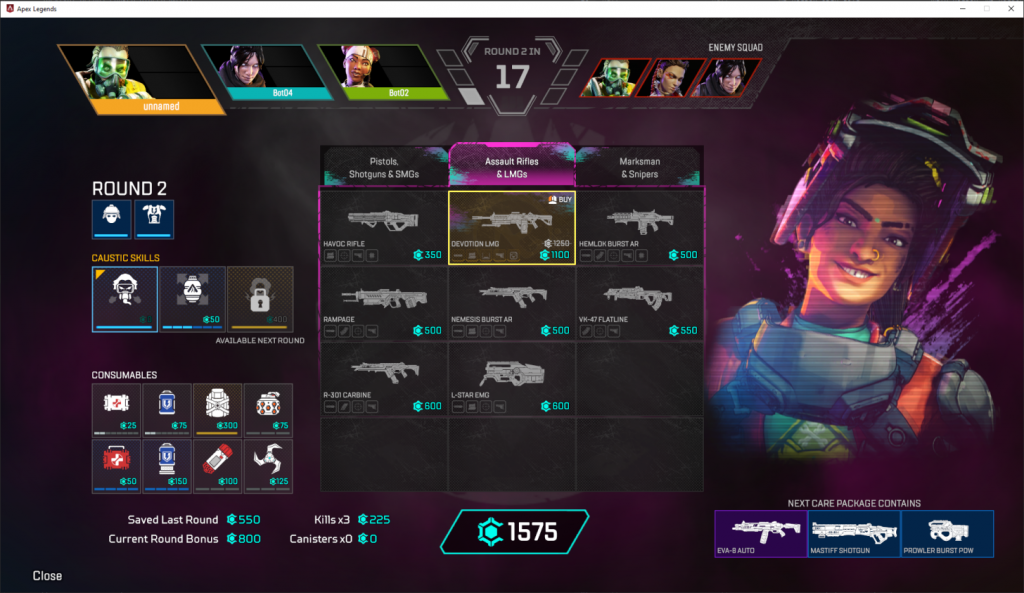 Arenas players won't feel neglected in this event, as some spicy modifications are coming to the mode as well.
Rampart is bringing her great deals to Arenas shop, and she will offer you modded weapons at special discounts! Given that economy is an important part of Arenas, this will make for some interesting changes that will force players to adapt and plan according to these special prices.
Marked-down modded weapons replace their base version for the match
Lower tiers of that weapon are unavailable
Special deals update frequently
Each match can have different deals
Evolution Collection cosmetics: Skins and free rewards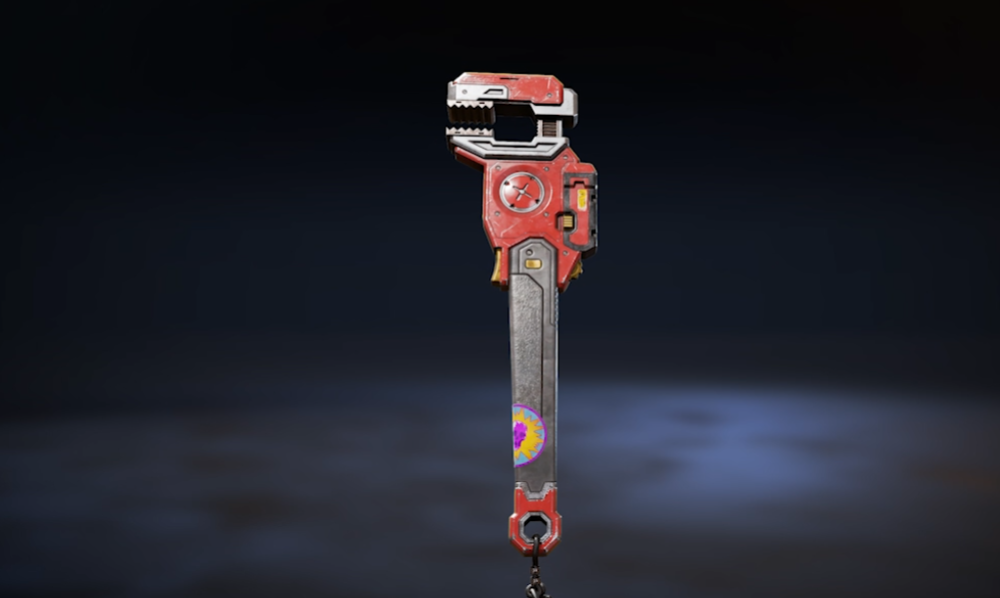 As with every collection event, there will be plenty of new cosmetic items for players to unlock or purchase.
Players will be able to unlock event-limited cosmetics for Wraith, Octane, Pathfinder, Fuse, Bangalore, Rampart, and Lifeline "that give a glimpse into what our Legends could become with time and technology on their side."
Below you can see a reward track with rewards to unlock as you progress throughout the event and collect XP by completing challenges and simply playing the game.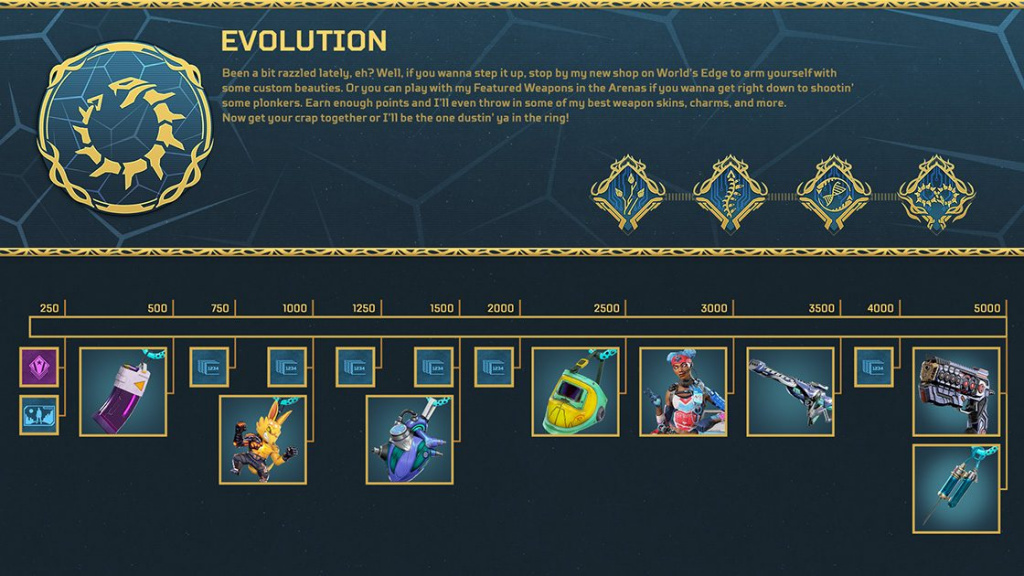 To earn these rewards, players will be able to complete daily challenges to increase their event points, up to a maximum of 1,000 per day. These challenges will also work with the current Season 10 battle pass.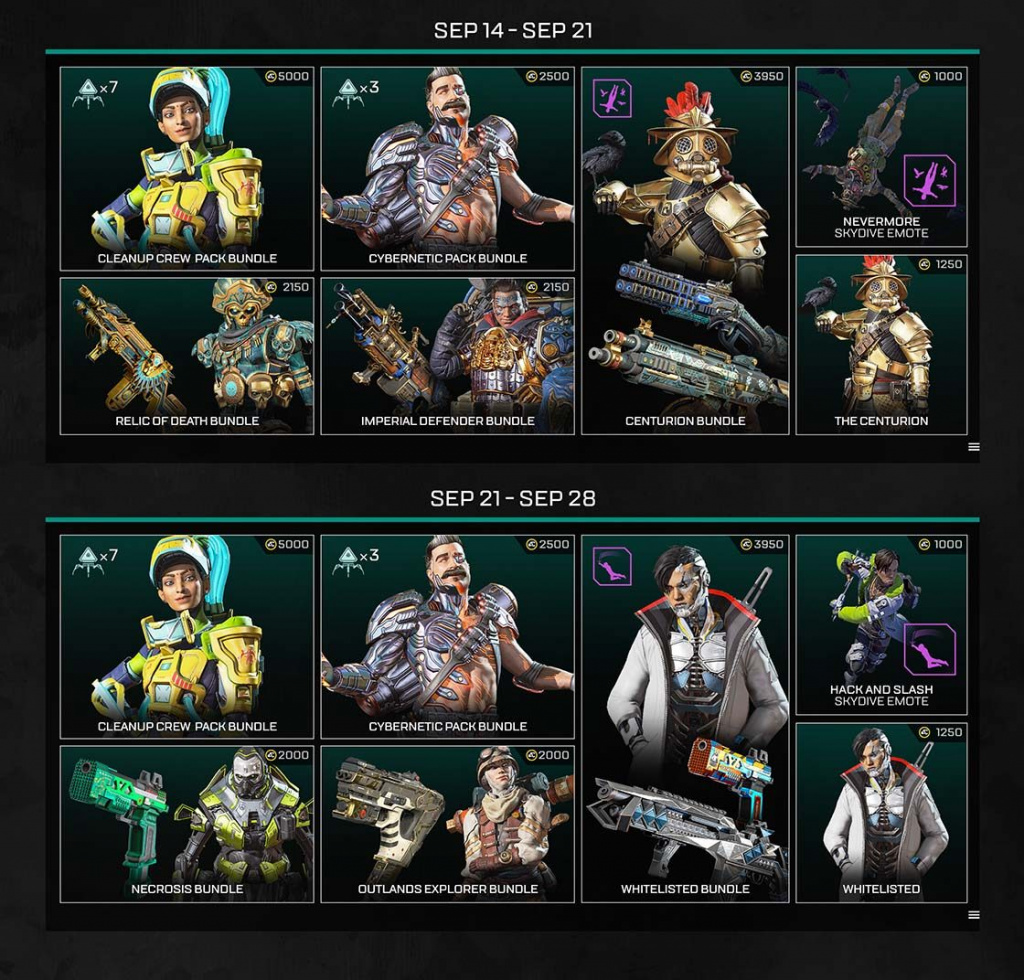 All 24 themed items will be available through direct purchase (for Apex Coins or Crafting Metals) and in Event Apex Packs for the entire duration of the event.
The event starts on 14th September and it will be available for two weeks, ending on 28th September.
For more Apex Legends guides, news and content, make sure to check out our dedicated section here on GINX Esports TV.