Apex Legends currently boasts a diverse roster of 18 legends and it's no secret that some of the designs are based on designs from one of their prominent IP's, Titanfall. Pathfinder is such a character as his kit, character abilities and mobility makes it one of the game's most popular characters in Season 10.
Pathfinder can zoom in on enemies with his grappling hook while his ultimate, the Zipline Gun, allows him to create zip lines for all to use anywhere on the map. But recently, players are finding a reason to project their anger over the character as a bug is breaking the hearts of Pathfinder mains.
Apex Legends bug now has players engaging in hide and seek with Pathfinder
With the launch of Season 10 Emergence including a host of brand new content, including a new legend, Seer, an update to the World's Edge map, and a new weapon. The game, unexpectedly, brought some game-breaking bugs that made certain characters rather difficult to play with and against.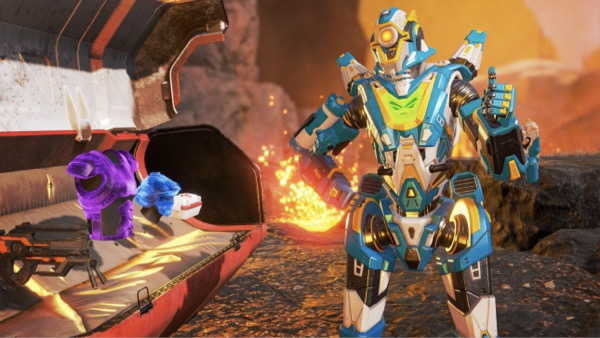 Pathfinder is one of those characters on the list, alongside Valkyrie, where he goes completely invisible. In the Reddit clip from user "Rini2g", one can see while using a syringe, Pathfinder becomes invisible to players.
In the clip, the bug appears to be harmless other than Pathfinder trying to heal itself but to other players, it is completely soul-crushing as they are getting eliminated by phantom players which is ruining the game for many.
While some have expressed confusion and outrage that the developers hadn't fixed the bug yet, Redditor, Wolfkinq suggested that Pathfinder may be pursuing a new occupation.
"Pathfinder just been learning magic on the side. Looks like he hasn't quite grasped the staying invisible part yet though."
Some have likened it to a similar incident a few seasons ago where another legend, Bangalore, where a skin allowed the character to go invisible. "There was a bug with a Bangalore skin a couple of seasons back that turned her invisible from time to time. It was pretty annoying because you could get shot down by ghost weapons basically," Demjan wrote.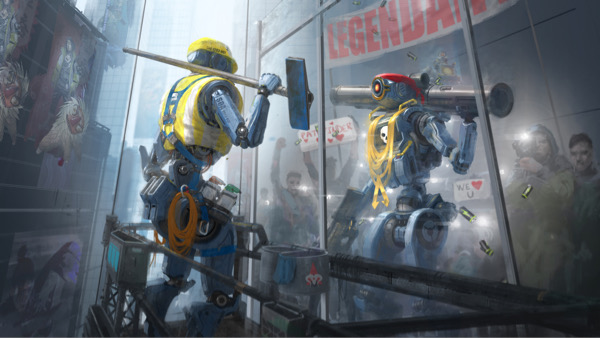 Respawn Entertainment have yet to address the problems plaguing characters like Pathfinder, we do hope that it will be patched as soon as possible as well as restore the faith of many Pathfinder mains. Hopefully, by then, losing won't be fun, especially against an invisible Pathfinder.
Don't forget to visit our dedicated Apex Legends section where you'll find news, guides, updates, esports coverage and more.
Featured image courtesy of Respawn Entertainment.