You don't have to spend much time in the orbit of Nick "NICKMERCS" Kolcheff to know that former Gears of War, Fortnite and Call of Duty: Warzone pro (he also dabbled in Halo) loves to compete.
His most recent foray into esports was with Warzone but that game and its esport scene gradually wore him down with the game's bugs and the rampant cheating problem forcing NICKMERCS to call time on his stay in Verdansk.
But this born competitor wasn't going to ride gracefully into the sunset.  Apex Legends was what ultimately stole his attention and like day turns to night his itching to play at the highest level possible soon followed. First, grinding, as he continues to do, to the rank of Apex Predator, but most recently, leading him to try his hand in the online qualifiers of Apex Legends' premier esports competition, the Apex Legends Global Series (ALGS).
The competition, which is in its second year, has two entry points; one, through the ALGS Challenger Circuit and the other through the ALGS Pro League, the former starts as a series of online qualifiers and it is here which NICKMERCS got his first taste of Apex Legends' esports.
Whether he goes all-in on Apex Legends' esports is less certain, in a YouTube video titled "My Future", NICKMERCS admits he isn't likely to become a full-time professional Apex Legends pro, as his experience shows him he involves a huge amount of dedication.
"I just don't know if I have the time or the energy to really hit the books on Apex," admits NICKMERCS. "Go back and watch gameplay, study. I don't know if I want to do all that... but I definitely want to play around with it."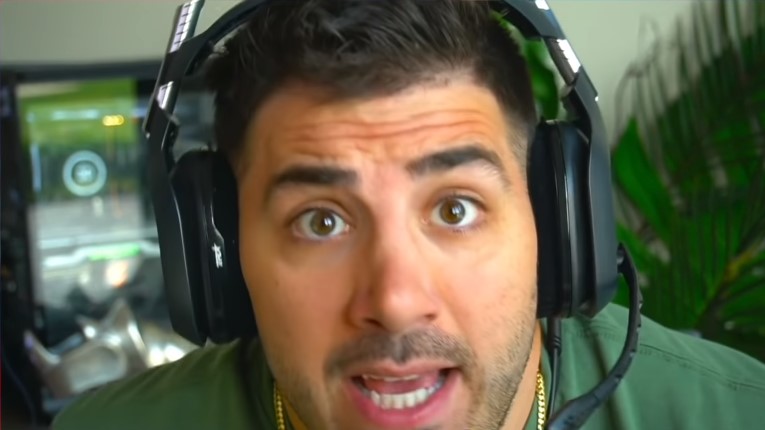 He explained why he found it so exciting, "a lot of money, a lot of eyeballs, a lot of potential and a lot of fun".
He isn't wrong either, the prize pool for the ALGS across all regions sits at $5 million USD and an average of 35,000 tuned in to watch NICKMERCS, Dennis "Cloakzy" Lepore, and "Thompson" test their mettle.
And NICKMERCS enjoyed it so much he is already looking forward to the next qualifier revealing he is "definitely" going to be taking part. Now he has caught the bug, who knows where it will end.
To watch how NICKMERCS and co. got on in his first Apex Legends tournament check out his latest YouTube video which we have embedded for you below.