During the first few hours in Assassin's Creed Valhalla, you will be mostly spending time in Norway, in the region of Rygjafylke.
There, one of the first big world events is the Comb of Champions.
The Comb of Champions world event takes place east of the Adrift Refuge and south of Hildesvini's Crag in Rygjafylke, near a small body of water.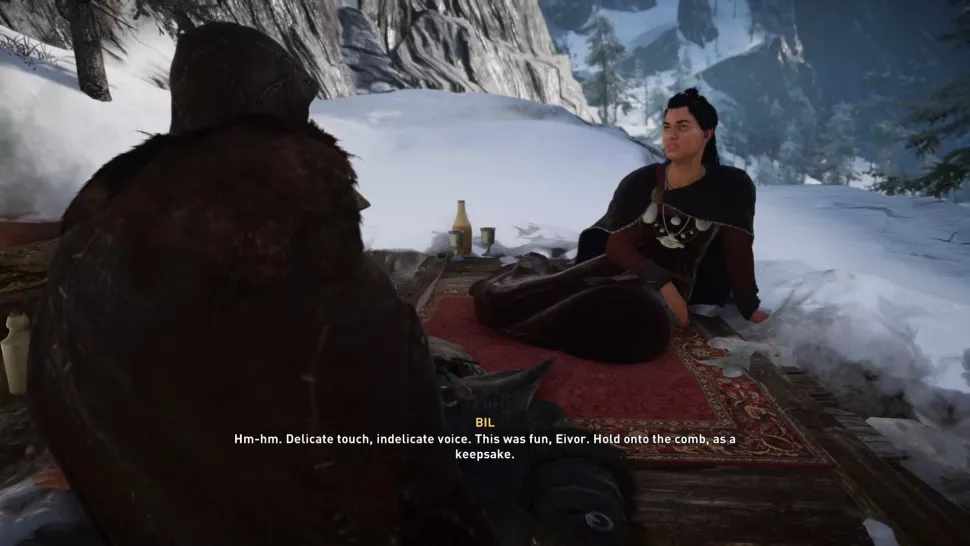 (Picture: UbiSoft)
There, you'll find Bil sitting on a red rug, and when you speak to her, she'll tell you that she's lost her comb and will offer a night of her company to whoever finds it.
There's a table next to Bil, and a piece of paper on it, named "A Maiden's Missive".
The message reads:
"Hail, brave champions, Come find my comb. It is lost and lying low, Where only the courageous go. Be you bold of breath and blood, Do not wallow in the mud, Find me by the rushing waters, And be my fish in shining armour."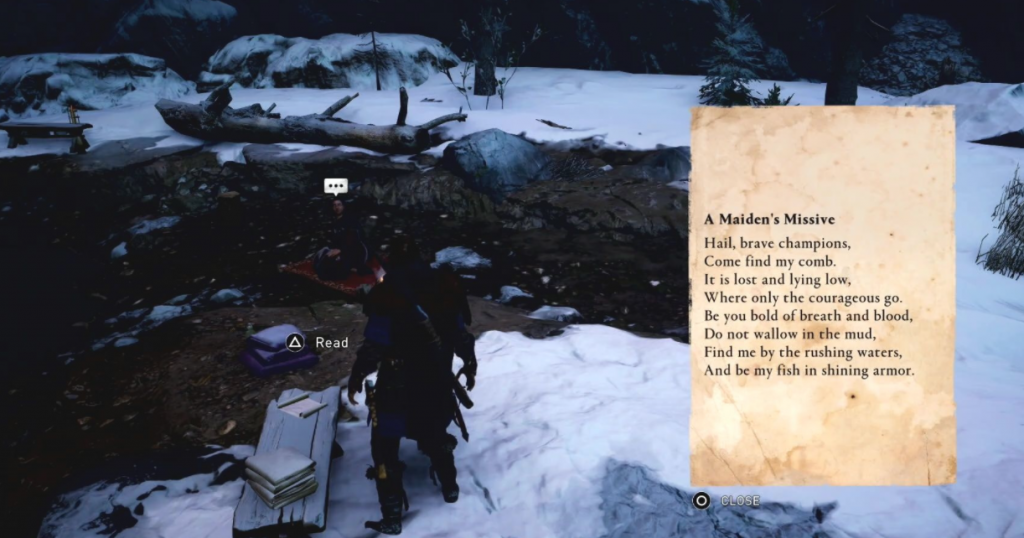 (Picture: UbiSoft) 
The writing offers a clue about where to find the comb and suggests that you'll need to go diving.
Where to find Bil's comb in Assassin's Creed Valhalla
Finding the comb isn't difficult per se but you can be dangerous - follow these instructions and you could even grab yourself some extra loot.
The comb is located in the lake nearby Bil's location, at the very bottom near the central rock.
Take note: The temperature of the lake is very cold and you'll need to swim very efficiently or you will die from freezing.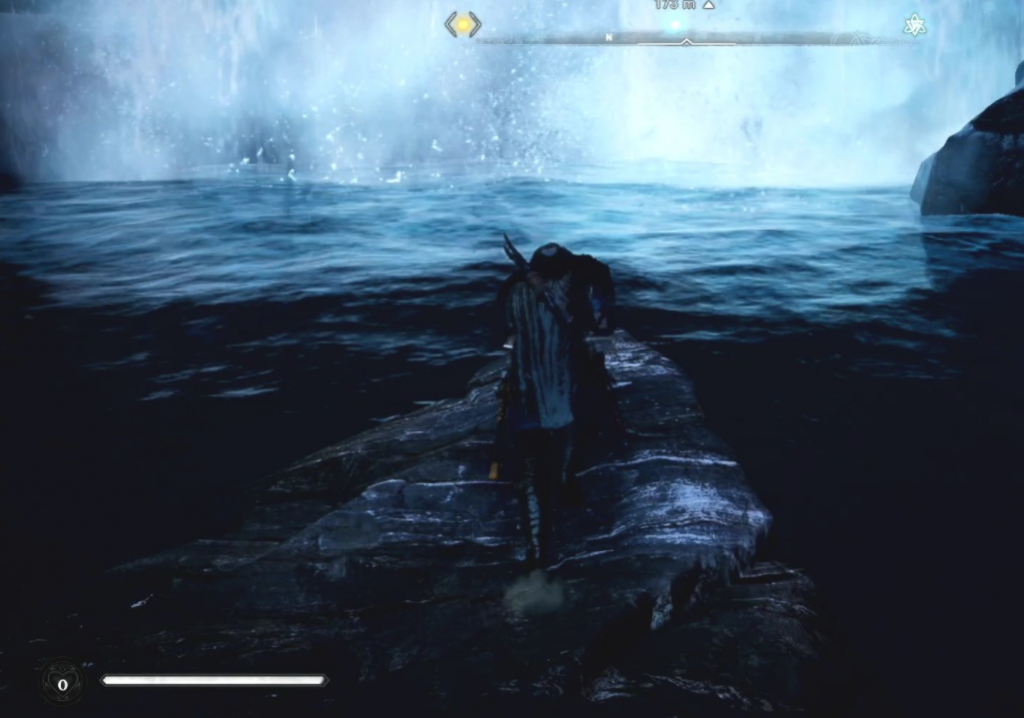 (Picture: UbiSoft)  
Swim towards the central rock and then climb up onto it, in order to regain your health.
This is important. You need to dive deep in order to find the comb and if you don't regain your health you will die attempting to find the comb.
Once max HP, dive straight to the bottom and use Odin Sight to highlight the exact location of the comb. It will look like a glowing blue orb.
Once you've spotted it, head towards and interact with the orb, and you'll get the Elk-Antler Comb, which is exactly the comb we need.
If you want some extra loot, you can also swim behind the waterfall, where you can find some leather and iron ore.
Now go back to the shore and talk with Bil, and you can even have a romance with her if you would like that.
And there you have it, your job here is done!