With the Assassin's Creed Valhalla Yule Festival raging on until 7th January 2021, where players can partake in a range of festive activities, including getting their Eivor drunk, some have run into a rather annoying bug.
After participating in the event's drinking contest in Ravensthorpe, some players are experiencing a glitch/bug where Eivor stays drunk.
Valhalla drunk Eivor bug: How to fix
Assassin's Creed Valhalla allows your Viking raider to get drunk by consuming alcohol, mostly from Ale.
During the Yule Festival, however, there's a drinking game which causes some players' Eivor to remain drunk, even after logging out of the game and loading a save file.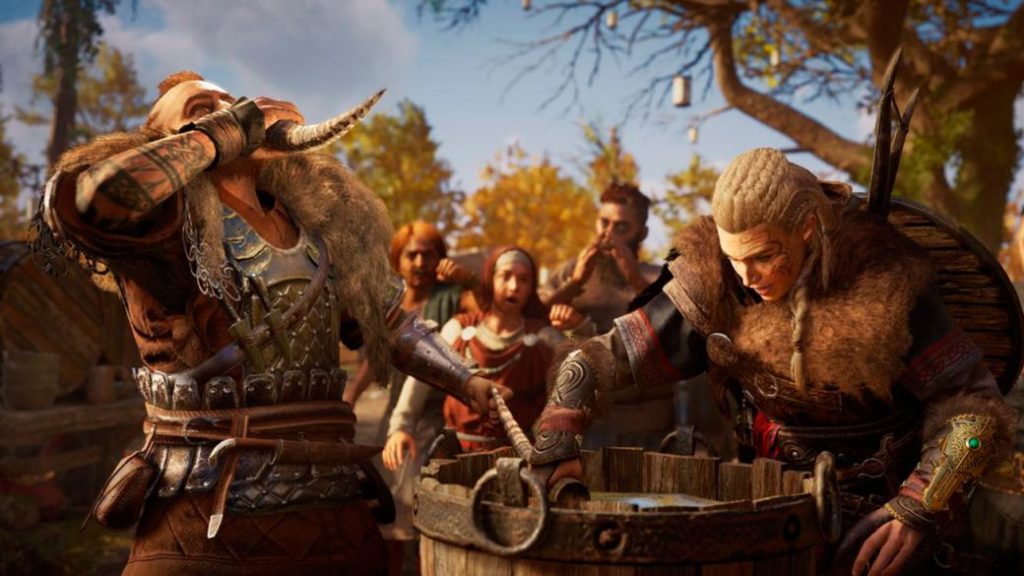 (Picture: Ubisoft)
With the drunk visual effect, it is quite hard to pillage and raid effectively, which is frustrating for some players who are experiencing this drunk Eivor glitch/bug.
Thankfully, there are a couple of easy fixes, with one quite literally being sleeping it off. Check out the actions you need to perform to get rid of this glitch/bug in Assassin's Creed Valhalla below.
Load into your latest save file.
Use fast travel to a couple of different locations (any location will do).
Alternatively, sleep in your bed for at least 12 hours.
Meditate for a few hours.
All these fixes seem to work for some players but not all, allowing their Eivor to sober up. At the time of writing, Ubisoft has not released an update fixing this issue permanently.
The drunk effect is only supposed to last a few minutes in real time but players have been experiencing this issue for hours of gameplay. Hopefully, this guide will help players sober up their drunk Eivor with relative ease.