This Black Ops Cold War's integration into Call of Duty: Warzone two of the former's guns have dominated the meta, that being the Mac-10 and the DMR-14.
Both have been subject to nerfs, but that hasn't really stopped them being at the top of the tier list when it comes to Warzone weaponry. It's precisely because of this that NICKMERCS has begun exploring other options, feeling that, at least in the Mac-10's case another nerf is on the way.
And in this search for a Mac-10 replacement, he has looked to the MP5, another Black Ops Cold War weapon, and a deadly SMG in its own right.
In NICKMERCS latest YouTube video the streamer also dives into the numbers and finds out that the time-to-kill (TTK) is similar to the Mac-10, with the latter's high rounds per minute (RPM) the only thing that takes it to another level.
In fact, on a per clip basis, the MP5 actually outputs more damage than the Mac-10.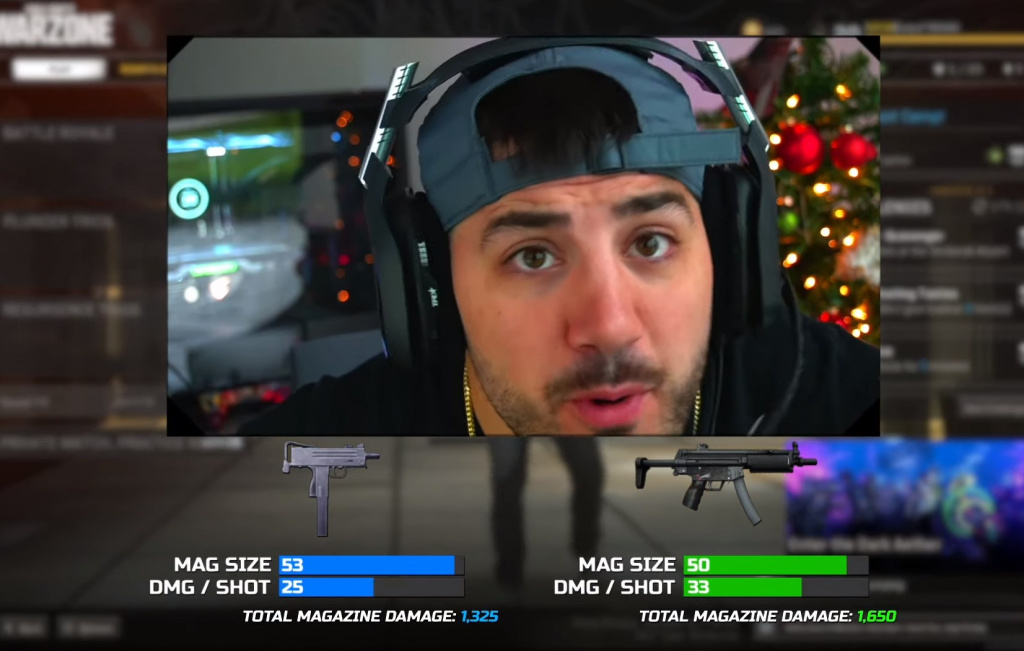 Nick dived into the numbers in his latest video. (Picture: NICKMERCS)
And with the right attachments, NICKMERCS claims you can make the MP5 "faster than Timmy (TimTheTatman) at a buffet line."
NICKMERCS MP5 loadout for Warzone Season 1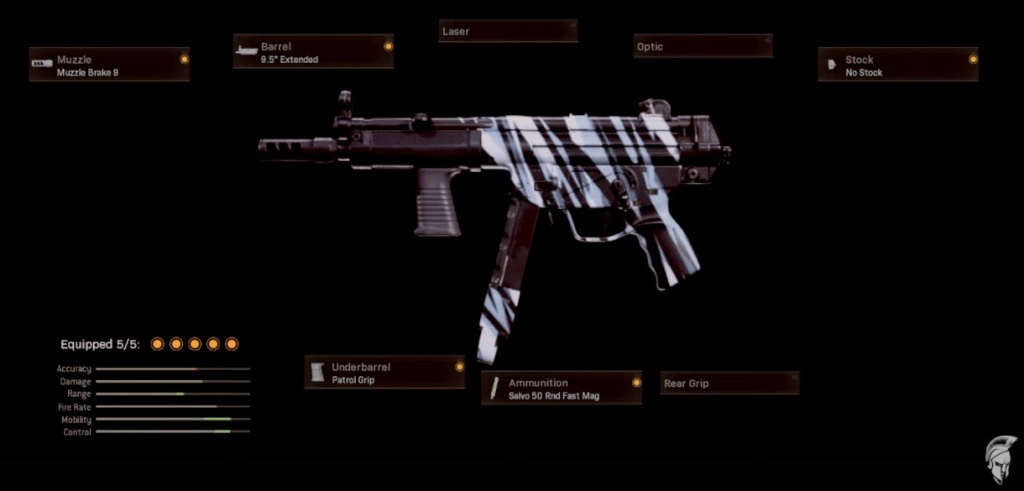 (Picture: NICKMERCS)
Muzzle: Muzzle Brake 9
Barrel: 9.5" Extended
Underbarrel: Patrol Grip
Ammunition: Salvo 50 Rnd Fast Mag
Stock: No Stock
This MP5 loadout is all about improving on the gun's core strengths which is its high RPM, and mobility.
To that end there is No Stock on this loadout, meaning you can duck and dive as fast as anyone.
The Salvo 50 REnd Fast Mag keeps you firing, and the Patrol Grip helps with the vertical recoil.
The 9.5" Extended Barrel will give you that extra range and the Muzzle Brake 9 will help with the recoil.
Check out how NICKMERCS get's on with it during some Duos with TimTheTatman in the Twitch star's latest YouTube video.