Clash Royale
Season 25 just kicked off in the game and this time the theme is Summer, named "Vacation Royale". This new Royale Pass season is bringing skins, emotes based on a vacation theme to increase the joy of summer! So let us look at the rewards, tower skins, emotes that the players will be getting this season.
Rewards for Pass Royale buyers
Check out the Pass Royale rewards for those who purchase it below.
Unique Boom Tower Skin & Basket Bowler emote
1 Book of Books (completely fills a card's upgrade progress)
1 Magic Coin (free card upgrade)
2 Chest Keys (opens any chest in your Chest Slot instantly)
1 Legendary Wild Card
Epic Wild Cards
Rare Wild Cards
Common Wild Cards
40,000 Gold
4 Trade Tokens
Bonus Bank Gold (up to 25,000 Gold)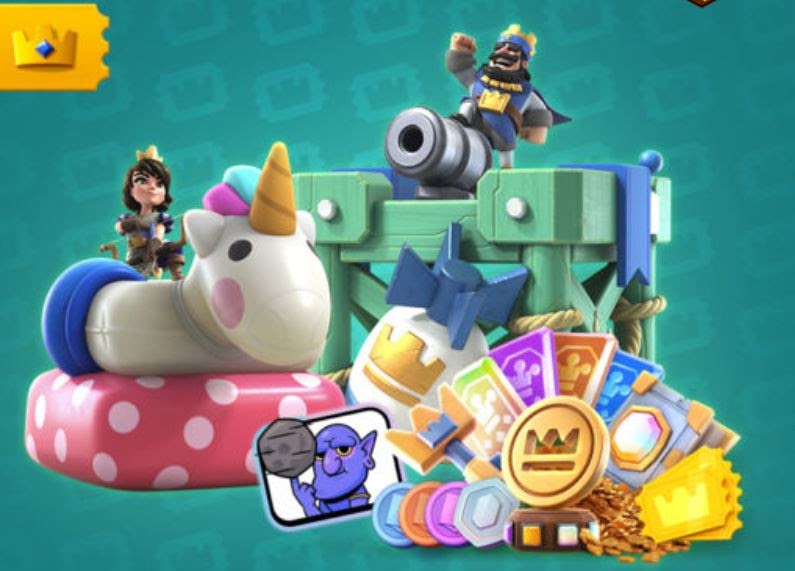 Additionally, the Royale Pass buyers will get a golden name, unlimited entries in the events, and an extra chest opening slot, just like every season.
Free Pass Royale Season 25 rewards
Players who are not able to buy the Pass Royale can still earn some free rewards with the free version of the pass.
The free Pass Royale rewards for Season 25 are as follows:
1 Epic Book of Cards
10 Epic Wild Cards
20 Rare Wild Cards
100 Common Wild Cards
2 Chest Keys
25 Crown Chests (contains Gems and cards of any rarity)
1 Legendary Wild Card
It is worth noting that all the mentioned rewards are applicable for the players above Arena 7. Players below Area 7 has a different system of rewards.
So there you have it, all the rewards available to Clash Royale players in Season 25. Don't forget to take a vacation to actually feel the "Vacation Royale", but with a mask of course!
Don't forget to check out our dedicated Clash Royale section for more news on Supercell's mobile sensation.