COD: Mobile Season One New Order is almost here and there's a lot of things to be excited about.
From several new weapons and a completely new map, to new modes like 3v3 Gunfight Mode and  Attack of the Undead 20.
When it comes to Battle Royale, there's a lot of new content as well, including a new Blitz mode and a brand new class for Battle Royale, called Desperado.
These are just some highlights when it comes to the new content that's coming in Season 1, and there's undeniably a lot of things for players to enjoy.
Nonetheless, there are still some core problems that are plaguing the game, and developers TiMi Studios still haven't done anything to fix those.
We are talking about a myriad of bugs and glitches that are still in the game, and specifically, the ones troubling the Battle Royale mode.
Reddit user u/CrazyAmount5 has compiled a video to showcase 17 bugs that range from things that aren't working properly to many that are not working at all.
Most of these bugs are rather serious and are jeopardizing competitive integrity of the game, because things aren't working as they should and players are left without their key abilities or are impaired in other ways because of these bugs.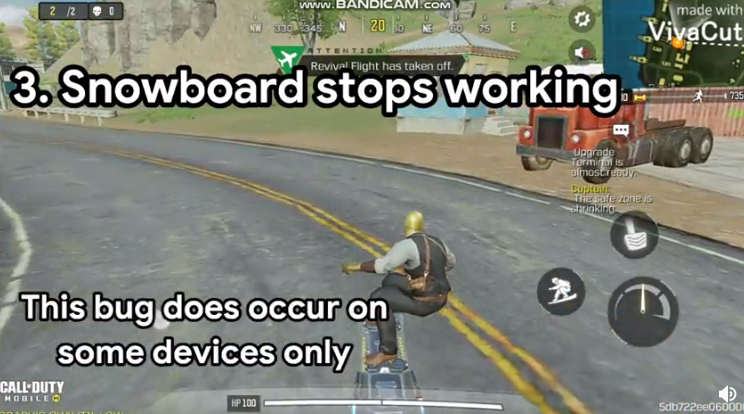 Snowboard would simply stop after the jump(Picture: Activision/CrazyAmount5)
CrazyAmount5 explains the "Eject Bug" is the most serious one that should be a top priority for getting fixed, because when you get ejected, sometimes your body will simply lay on the ground, and to other players, it will look like you are AFK and you will be an easy target to kill.
There's also a movement bug involving supply boxes. Apparently, when a player runs near a supply box, their movement will start glitching. The player will start to slow down and it won't be able to slide.
On some devices, Snowboard will simply stop working whenever you use the jump button and leave the ground, for example when using ramps and cliffs.
Players will be locked and unable to do anything at that moment until they leave the snowboard.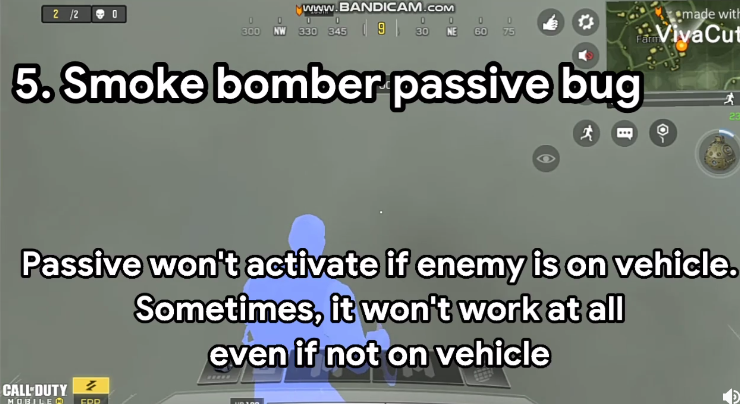 Smoker Bomber's passive fails to show enemies through the smoke (Picture: Activision/CrazyAmount5)
Then, there's a bug that allows players to equip scopes on NA45, and a bug that prevents Smoke Bomber's passive to work. His passive should allow him to see enemies through smoke, but it doesn't work as intended. This is mostly related to enemies using vehicles, but sometimes it won't work at all.
Mechanic and Defender both suffer from tripwire bugs. The mechanic should be able to spot tripwires through walls, but that doesn't currently work, and Defender doesn't have damage reduction from tripwires, which he should have with his Reinforced passive.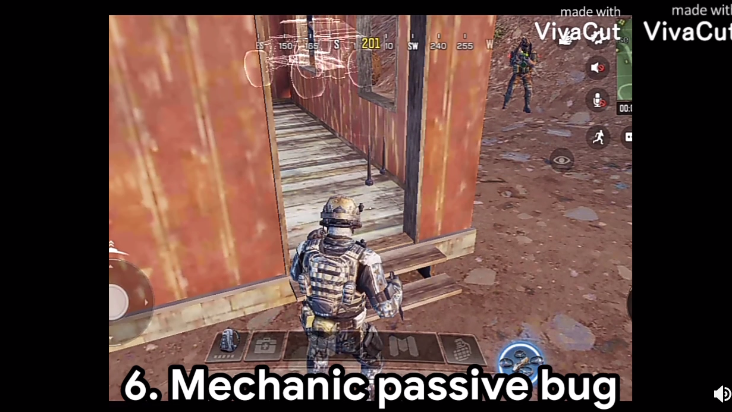 The mechanic should be able to see tripwire behind the wall, but that's not the case here (Picture: Activision/CrazyAmount5)
Another bugged class is Ninja. This class should be completely silent. And while enemies still can't hear Ninja moving, sliding and jumping, these actions are being heard by the player, which can be confusing and it interferes with other sounds, essentially removing one of his advantages.
The list continues with other problematic bugs, like black screens, sniper scope bug, no hitreg on the enemy in a vehicle, crashes, and so on.
All of these bugs are nothing to scoff at, and practically each and everyone one of them interferes with players' ability to play the game as intended and can cost them matches.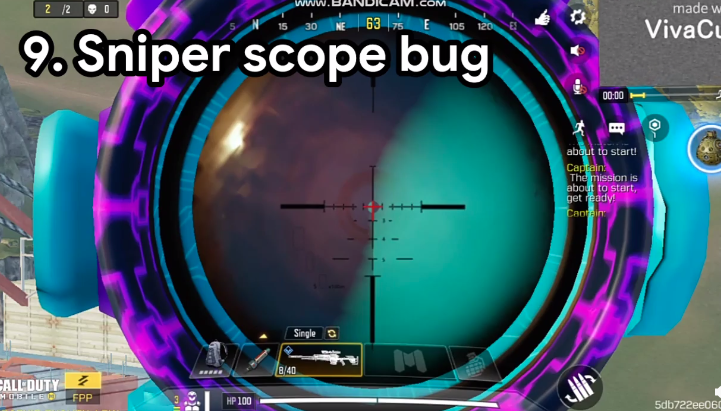 Sniper scope sometimes simply won't work (Picture: Activision/CrazyAmount5)
While it is great to see that developers are working on so much new content, most of these problems are quite alarming and should be fixed as soon as possible.
The Reddit thread about these bugs is currently having 3,500 upvotes, and developers are quite active the subreddit, so there's hope that they will understand who serious these issues are and make them a top priority for future updates.
COD: Mobile Season One New Order releases on 26th January at 4 pm PT / 7 pm ET.