The first season of Call of Duty: Mobile arrives on 13th January 2022 and is feature-rich, boasting various gameplay improvements, weapon balance changes, new maps and game modes, and two new functional weapons, the Kilo 141 and PPSh-41 submachine gun.
Of course, as always, there is also a shiny new battle pass to go along with it. Here's everything we know about the COD Mobile Season 1 2022 battle pass, including its release date, price, rewards and more!
COD Mobile Season 1 2022 battle pass release date and time
The COD Mobile Season 1 "Heist" battle pass is expected to release at midnight GMT on 13th January, marking four weeks since Activision released the Season 11 "Final Snow" battle pass.
Please note that the release date and time might be later than expected, with no official word from Activision at the time of writing.
COD Mobile Heist battle pass price and premium bundle
Similarly to previous COD Mobile battle passes, the latest "Heist" battle pass will comprise a free and premium version, available at the start of the new season.
The price of the battle pass has not been officially announced yet; however, we expect it to be similar to previous seasons.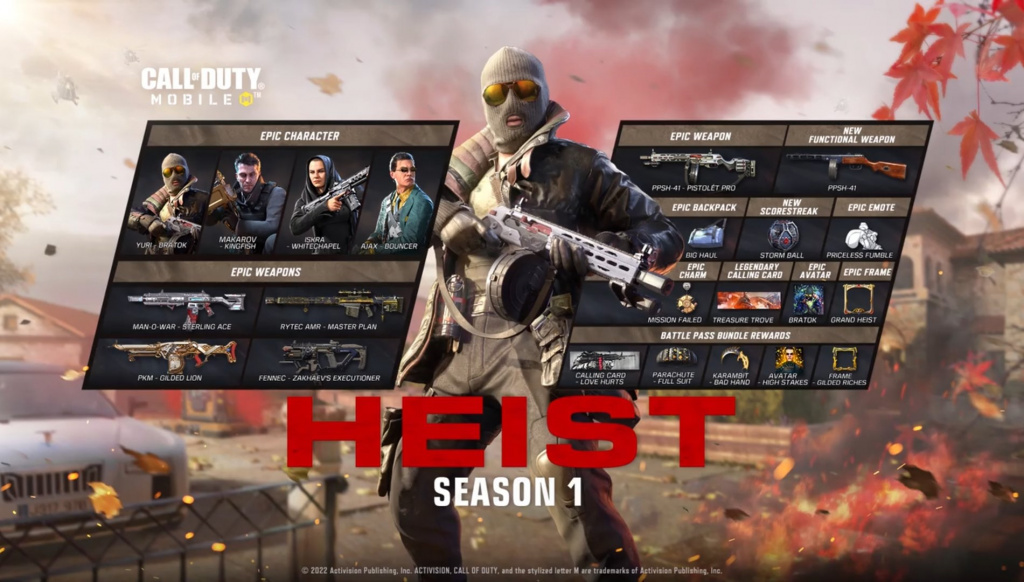 Players can expect the COD Mobile Season 1 "Heist" battle pass' base version to cost 220 CP. Then, of course, there's also the battle pass bundle, which should cost 520 CP and will instantly unlock several battle pass tiers.
Watch the #CODMobile Season 1: Heist Trailer now! pic.twitter.com/tppvn6C1xT

— Call of Duty: Mobile News (@codmINTEL) January 12, 2022
Players that purchase the battle pass bundle will unlock the following rewards:
Calling Card - Love Hurts
Parachute - Full Suit
Karambit - Bad Hand
Avatar - High Stakes
Frame - Gilded Riches
Players can also unlock premium rewards by levelling up the battle pass. With that said, let's look at the highlighted features in the COD Mobile Season 1 2022 battle pass below.
Characters, weapon blueprints and more rewards
The new COD Mobile battle pass boasts a decent inventory of rewards, including four new characters, five epic weapon blueprints, one of which is for the brand-new "PPSh-41" functional weapon. 
Epic battle pass characters: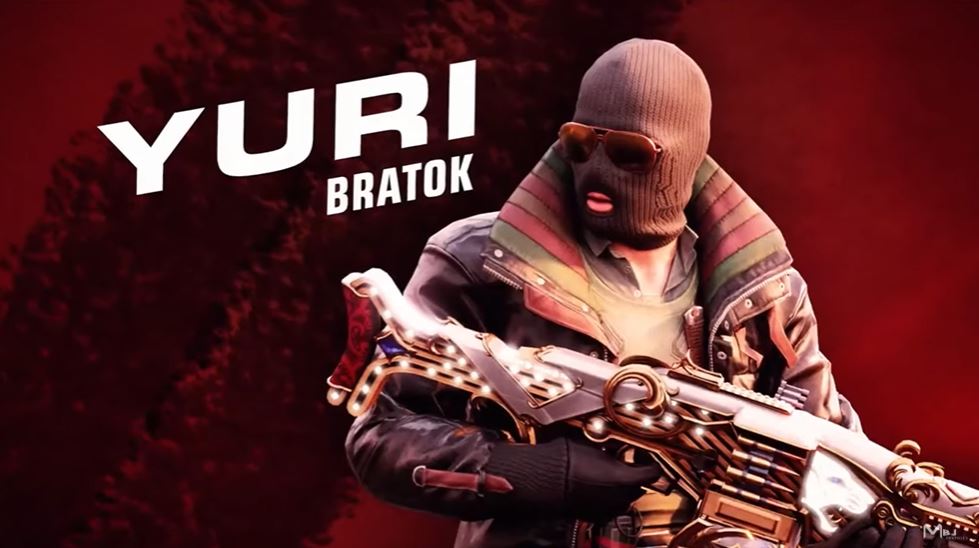 Yuri - Bratok
Makarov - Kingfish
Iskra - Whitechapel
Ajax - Bouncer
Epic battle pass weapon blueprints: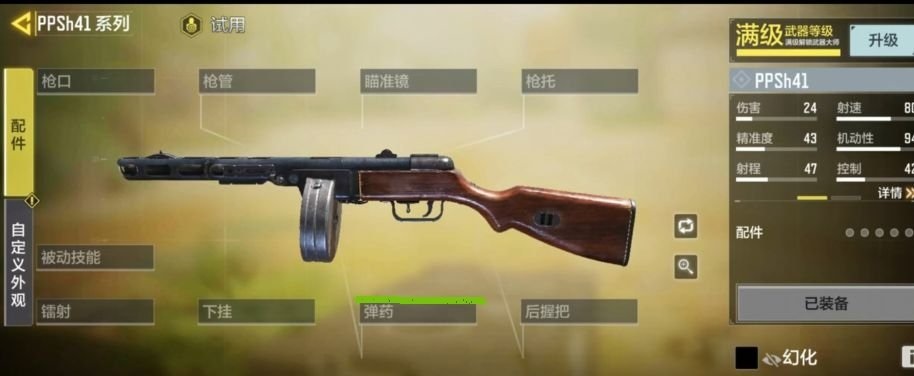 PPSH-41 (new weapon) - Pistolet Pro
Man-O-War - Sterling Ace
Rytec AMR - Master Plan
PKM - Gilded Lion
Fennec - Zakhaev's Executioner
Other content highlights of the COD Mobile Season 1 "Heist" battle pass include:
Epic Charm - Mission Failed
Epic Backpack - Big Haul
Epic Emote - Priceless Fumble
Legendary Calling Card - Treasure Trove
Epic Avatar - Bratok
Epic Frame - Grand Heist
New Scorestreak - Storm Ball
And that's it!
Don't forget to check out our dedicated COD Mobile section, featuring all the news, guides, weapon tier lists, loadouts and more.
All featured images courtesy of Activision.