COD: Mobile Season 7 is inching closer and developers are slowly revealing new details in regard to content that will be added with the next seasonal update.
As usual, with each new season, COD: Mobile is getting several new maps and that remains the standard in Season 7.
We've already seen Monastery a few days ago, one of the two new maps slated for release in Season 7, a map that was teased in March of this year and has already been included in the Chinese version update.
And now we know the second multiplayer map which will be added to COD: Mobile with Season 7 - Scrapyard.
COD: Mobile Season 7 - The new Scrapyard map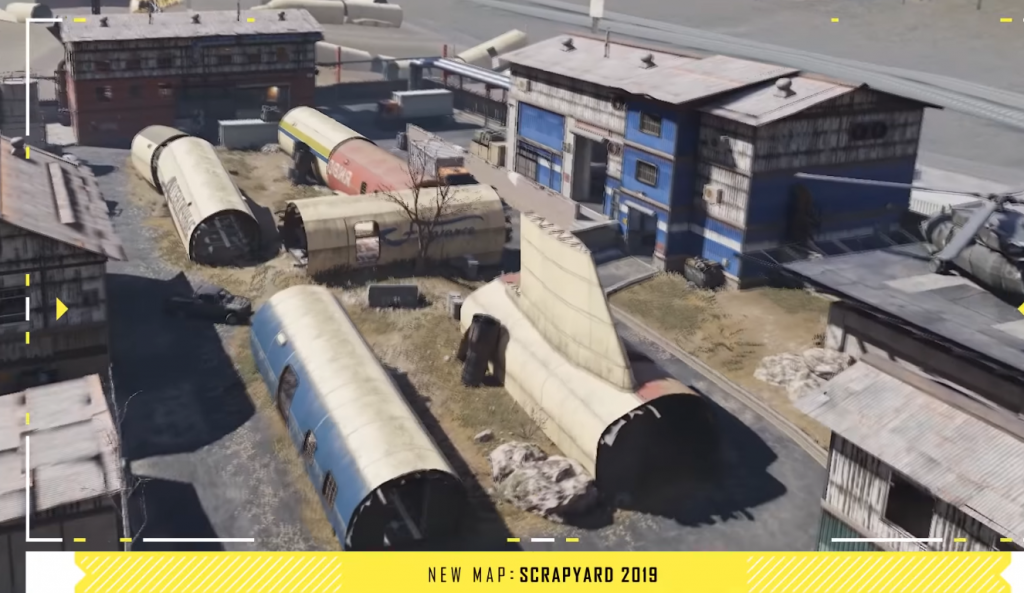 If you are a regular COD: Mobile player, you are probably already familiar with this map (or at least its name), as it was previously added to the game as part of the Season 3 update.
Although they share similarities, this Scrapyard is not the same map as the previous one, as this one is directly inspired by the 2019 version of the map, the one featured in Call of Duty: Modern Warfare.
In order to avoid confusion, this map is officially called Scrapyard 2019.
As you can see above, Activision released a trailer for the new map, but we don't have too many details about it at the moment.
Based on what we see in the trailer, the map is indeed very similar to Modern Warfare's Scrapyard, and many of you might be familiar with the location from Warzone because the map was integrated into Verdansk as the Zhokov Boneyard.
Scrapyard is a small-to-medium-sized map, essentially an aircraft graveyard, with several fuselages scattered around, acting as tunnels for gameplay purposes.
There are several warehouses and workshops around the map which can be used as sniping nests, though there are not many open spaces good for sniping, and there are a lot of objects in the yard that players can use to hide. The pathways between warehouses are narrow and tight, so close-quarter combat will be the most common way you will encounter the enemy.
Expect fast and frenetic action when playing Scrapyard, as players will run around through the maze of fuselages and you will never know from where they might appear. Though, if the map will work similarly to Modern Warfare's version, most of these objects are made of scrap metal, which is easily penetrable, and sharp-eyed players can use this to their advantage if they know the location of opposing players.
COD: Mobile Season 7 is expected to start on 27th August, with more details about the update to be revealed in the upcoming days.
For more news, guides, and more from the world of Call of Duty: Mobile, check out our dedicated hub.